IMAGINE THE STORIES TO CHANGE THE WORLD
Magali Payen, Cyril Dion, Marion Cotillard and the founders of Newtopia have a goal: to create a world-class production company delivering ambitious fictions to propose a sustainable and desirable world
"TV and movies industry can and must provide narratives
and imagination to meet the challenges of our times."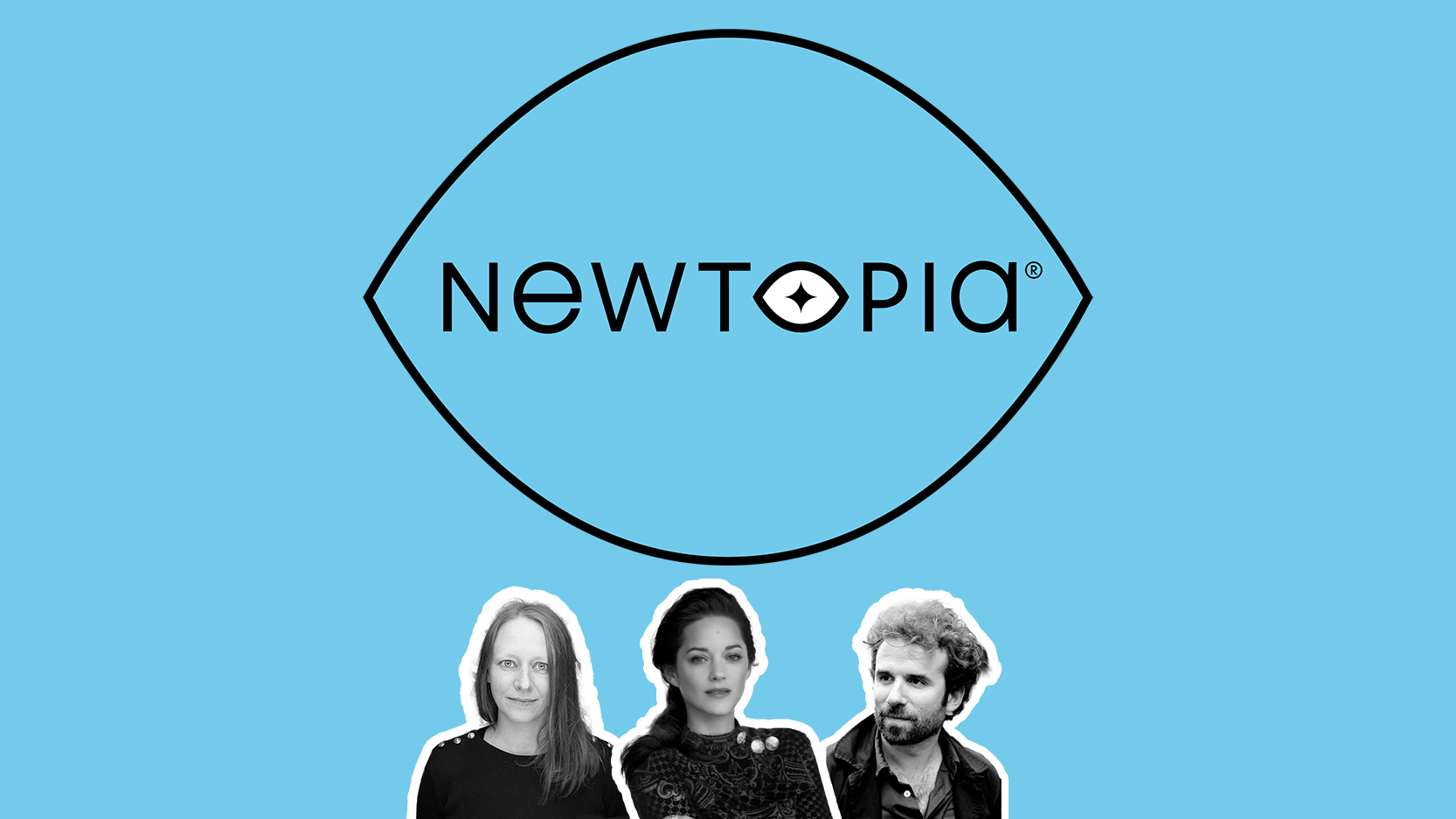 "This young generation offers countless heroes, stories we can make ours. And there is still thousands left to imagine. Only if we are to imagine it will a world truly respecting nature and human beings come into existence."
"We need other stories which deal with new ways to move, to live, to interact with animals, trees and oceans. Stories which tell us how we can get out of this mess. Other stories which imagine how we could live tomorrow, refusing both dystopian apocalypses and ultra-technological fantaisies clichés."

Cyril Dion and Magali Payen
Climate change, the sixth mass extinction, Earth habitability into question…narratives are powerful levers with impact on the cultural evolution of our societies, provoke thought, enthusiasm, creativity and eventually swing millions of individuals into action. Newtopia is a production company which aims at creating a new generation of stories to imagine a desirable, ecologically sustainable and a socially fair future.
"we want to produce newtopias, narratives which question our world and propose an alternative. Ambitious works of art, newtopias will have the potential to shake the world."
Fuelled by both imagination and reality, inspired by works like Demain, Arrival, My Neighboor Totoro, Captain Fantastic or Avatar, they aim to captivate a large audience on all screens and media. With no genre limitation, each newtopia will be a step aside from the world as we know it to imagine others
refusing the dominant narrative of collapse.
Rather than manifestos, newtopias will be universal stories nurtured by the core issues of tomorrow: environmentalism, social justice, gender equality, solidarity, a new awareness of the living world. Transcending borders, newtopias have a natural potential for development with international talents and partners.
This line-up will be completed with documentary and short films.
"We aspire to give birth to a cultural wave, the starting point of a systemic change."
Alike associations like to World Human Forum or Shim Eco, Newtopia is entering the strong cultural wave taking roots into our society since a few years. And this with an ambitious program dedicated to talents : meeting with networks of scientists, artists and thinkers, residences, workshops and calls for projects. Building a network of established industry partners (publishers, podcasts producers, video game developers)  to give to the talents the possibility to find the perfect art form for each story thus obtain the maximum impact. 
The most innovative think-tank here is the relation to the audience. Proposing a new audience experience starting with the creative process and create active communities from the inception ,and become ambassadors. Also, taking the right action: partnership, educational programs, citizen mobilization, special screenings and Q&A with experts, talents and the audience, in order to materialize imagination into action.
"Changing the world will require more than one newtopia a year. It is by teaming with other producers sharing our values and our ambition that we will give birth to a cultural wave. We want to find co-developing and co-producing partners, whether the project originates from Newtopia or we bring our skills and our approach to other producers' projects."