I was in London for the screening of Tim Yip's film Love Infinity at the National Portrait Gallery. At the after party I was introduced to the first Indian-born designer that graduated from the menswear design course at Central Saint Martins, Kaushik Velandra. Velandra was wearing a beautiful jacket with what looked like rounded angel wings on his shoulders. I was intrigued and the following day I made an appointment to visit his headquarters in Mayfair. His rise to success is quite an interesting one, as a child he started out with nothing and to brave life on his own. His first job was moulding candles and the technique that he learned early on in India has become, in another variation, the signature of his brand.
I mould shoulders and body types and garments like nobody else!
That was Central Saint Martins and he applied 16 times for the master program until finally one of the mentors/professors rather amused at Velandra's determination to become the Christian Dior of India, said ok, let's see what you can do.
His journey took him from cleaning textiles to working as a lighting technician and then as assistant to a costume designer in Bollywood and Tamil films. After 4 ½ years of assisting he became a costume designer himself. He was very successful at making money for other brands and at one point decided that he wanted to perfect his skills and go to the best fashion school in the world.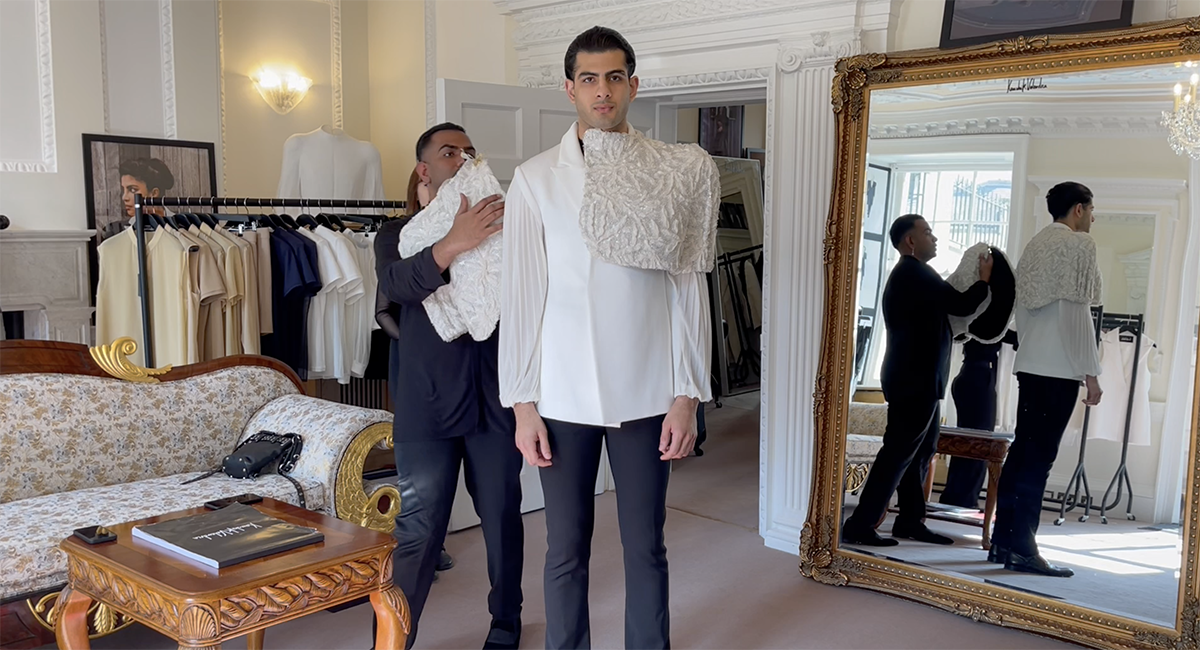 During the pandemic Velandra was concerned about creating garments with no fittings and so he came up with what he believes to be the "magic pattern" that fits every body type. I was there to see the same jacket tried on various size men and women. He says that there is no necessity to take measurements but works with a neutral, anatomy-based tailoring and structures a magic pattern that fits all. His armour like tailoring comes in crystal, gold, white and silver with moulded shoulders some of which can be used like an accessory to change the attitude of any garment. His designs are destined to be worn in Europe, the UK, Dubai, USA or India.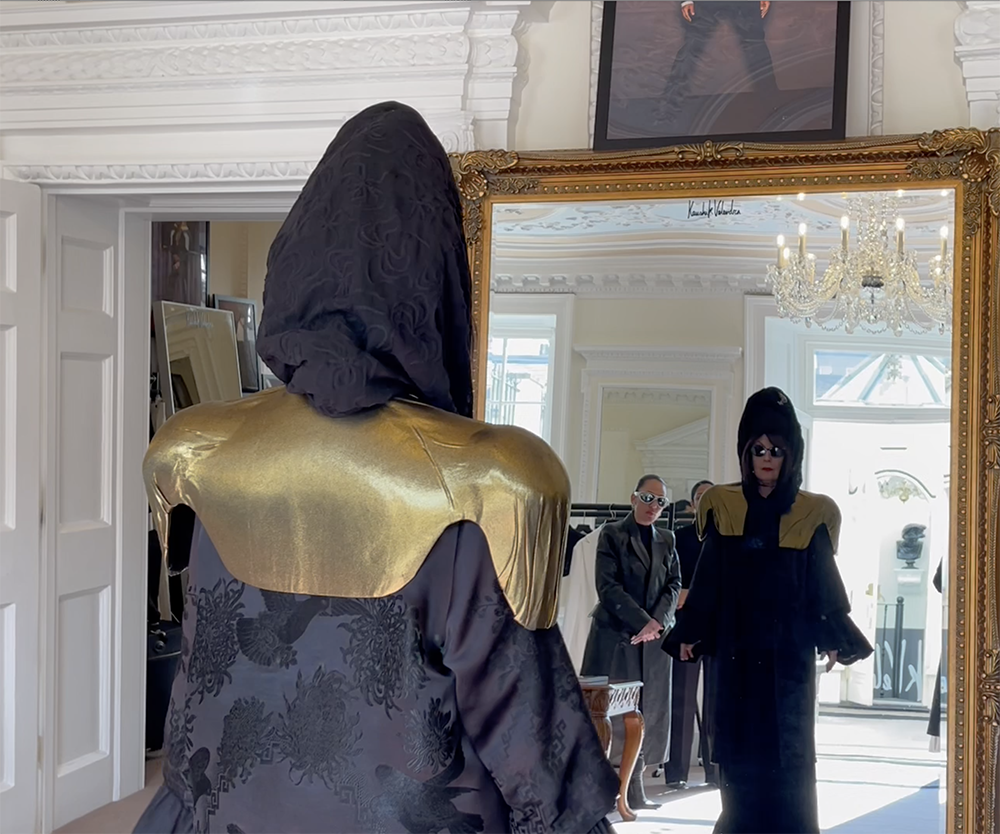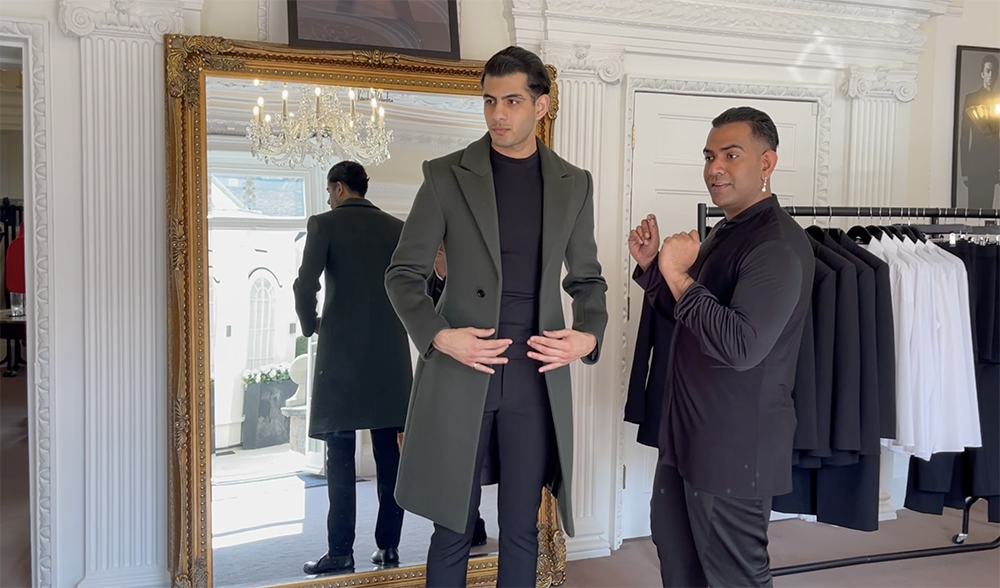 The emphasis on the shoulders offer a new form of power dressing. In addition there are sharp blazers and coats, sometimes with inserts of pleated chiffon on sleeves or backs of jackets, cropped vests. Initially this was presented as a menswear collection but in fact the designs are genderless. Textiles are sourced from all over the world, brocades come from France, light as a napkin or from India, wool is from Italy and the tailors and artisans that produce the garments in his atelier come from all over the world. There are couture pieces that have taken hundreds of hours to produce. Apart from the pieces that would be at home on any red carpet there are tailored blazers and separates that are timeless. The aim of the brand is to make the client feel like the best version of themselves.
by Diane Pernet