In C
Sasha Waltz & Guests 

| 

Terry Riley 

| 

Bang on a Can All-Stars 

| 

Radialsystem Berlin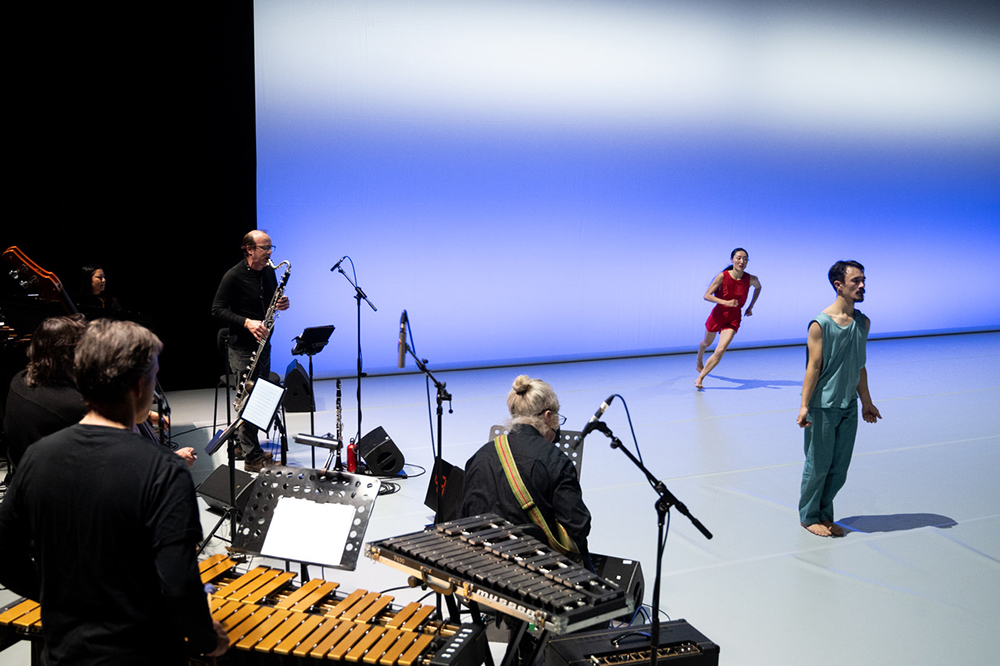 « In C » by Sasha Waltz & Guests – After it was premiered digitally in March 2021, and had various national guest performances and the Live Berlin premiere in September. The next step for « In C » by Sasha Waltz & Guests was at radialsystem with live music with the New York collective « Bang on a Can All-Stars" – from December 10th to 12th, 2021 and a live stream directly from Berlin on the upper youtube link, December 12 at 6.30pm.
« In C » by Sasha Waltz & Guests is a colourful excursion into the minimal music universe. Based on Terry Riley's eponymous, revolutionary and open composition, Sasha Waltz and her dancers developed choreographic material that follows a similarly variable structure and therefore leaves room for ever new variations.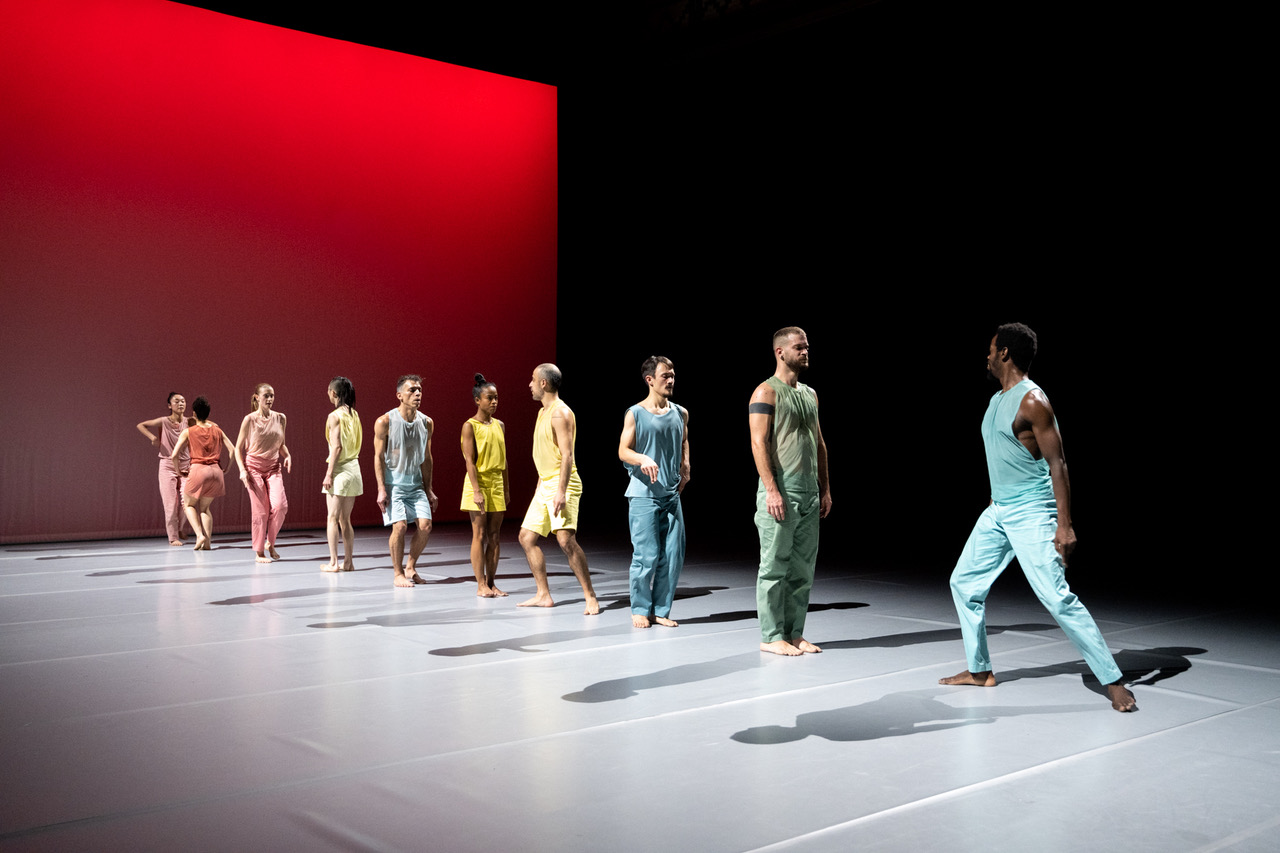 The exciting concert program includes works by Michael Gordon, David Lang, Julia Wolfe, Meredith Monk, Steve Martland and the premiere of a new piece by Nick Dunston.
The New York formation « Bang on a Can » was founded in 1987 by the composers Michael Gordon, David Lang and Julia Wolfe and is an international community dedicated to innovative music. In 2001 the collective published their own interpretation of the minimalist classic « In C » by Terry Riley, implemented with an extraordinary combination of amplified instruments from all over the world. Founded in 1992 by "Bang on a Can", the "Bang on a Can All-Stars" are a six-member ensemble that crosses the boundaries between classical, jazz, rock, world music and experimental music for ultra-dynamic live performances and recordings of innovative music.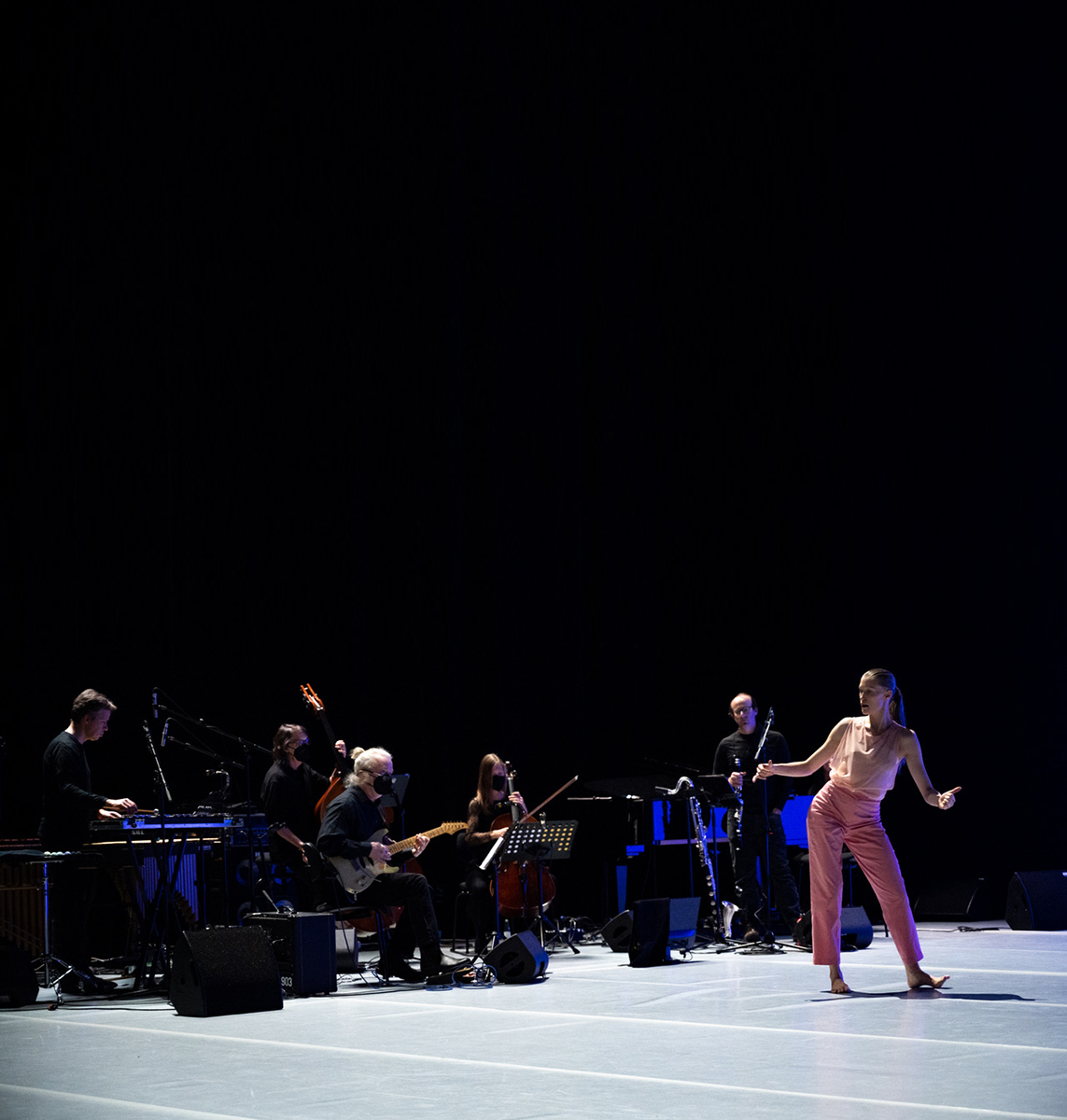 concept / choreography  Sasha Waltz
costume Jasmine Lepore
light  Olaf Danilsen
concept / dramaturgy  Jochen Sandig
dance / choreography 
Edivaldo Ernesto
Melissa Figueiredo
Tian Gao
Hwanhee Hwang
Annapaola Leso
Michal Mualem
Sean Nederlof
Zaratiana Randrianantenaina
Aladino Rivera Blanca
Orlando Rodriguez
Joel Suárez Gómez
Ichiro Sugae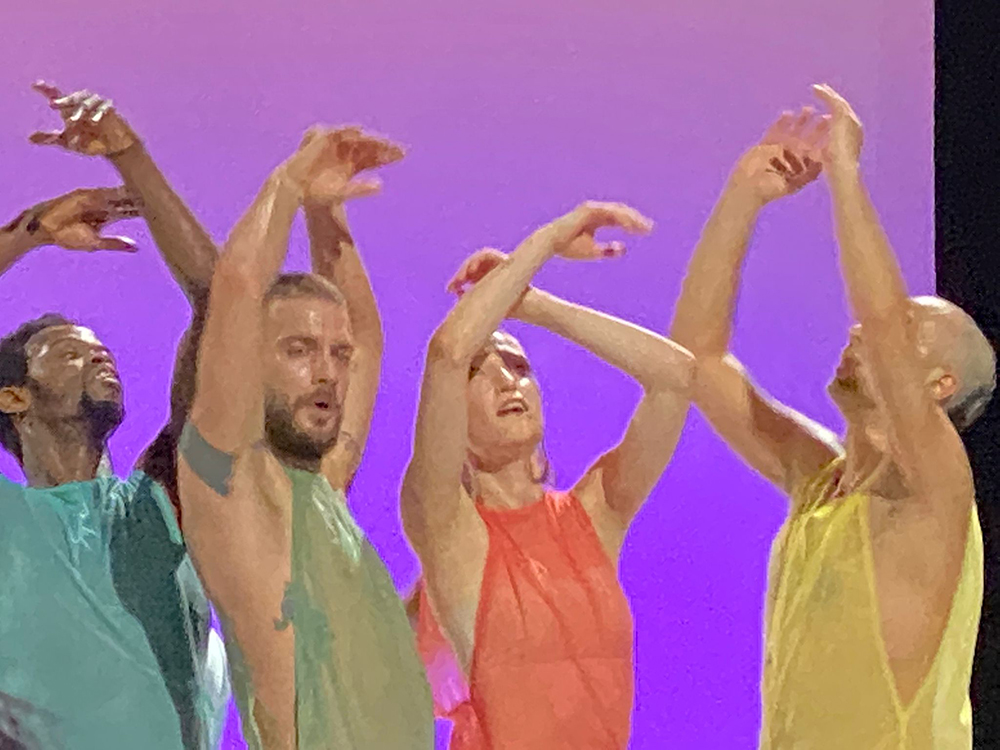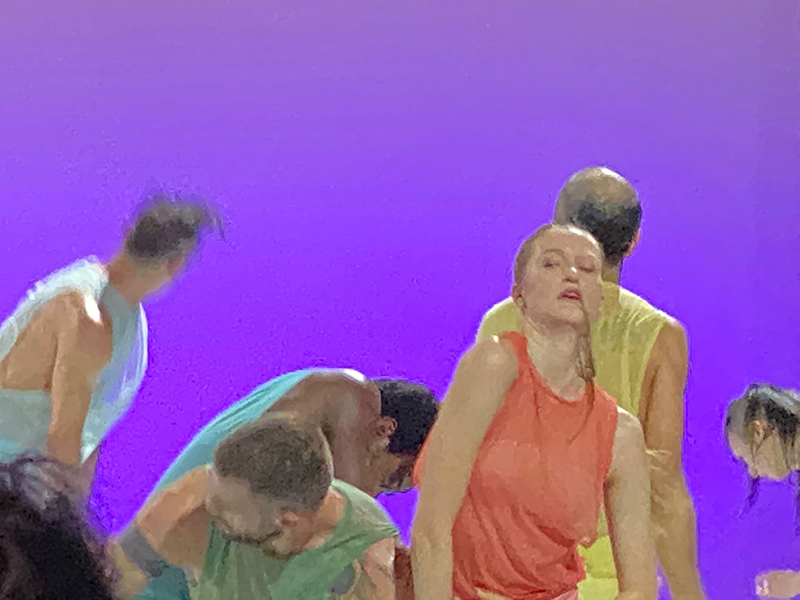 live music
Bang on a Can All-Stars
bass Robert Black
piano Vicky Chow
percussion David Cossin
cello Arlen Hlusko
electric guitar Mark Stewart 
clarinet & saxophone Ken Thomson
radialsystem Berlin
the concert program:
David Lang « sunray »
Michael Gordon « Gene takes a drink »
Nick Dunston « Fainting is Down, Whooshing is Up »
Julia Wolfe « Believing »
Meredith Monk « Spaceship »
Steve Martland « Horses of Instruction »