On a gloomy afternoon I had the pleasure meeting Winnie Denker . The skies might have been somber, her Parisian flat was glowing of gold, reds and blues. We all know her work, we have seen it in one of her books or a gallery, but when entering her home, you travel from Saint Petersburg to New York in a glimpse. Light boxes and platinum prints, gathered against the walls, cover every possible space and take you to a world of wander. She is a light hunter, physical and symbolic. She photographed many cultural wanders, beauty of sense and nature; and she did so during decades for UNESCO, Gaz de France and other institutions, not to forget, the Hermitage museum; where she has an art permanence, extremely rare for a living artist.
Born in 38 in Danemark she's seen all of the modern era, with the bad and ugly of the war but, she is acknowledging her role in capturing beauty. That what is fragile in front of Time, that time outstanding humans. That beauty humans build and then destroy, that beauty nature offers and humans destroy. She is a hunter, a spectator and a capturer. Gathering instants with patience and sometimes even danger, as she seeks the impossible angle. She is offering us the unseen in the very popular, the unique in the common.
With the lightness of a young girl she is telling me about the day she understood it is not enough to take pictures. When she decided to learn photography. The love she bears for her camera, a 8×10 large angle format. The relationship between Winnie and her apparatus, this lifetime bond is what makes her photography Art. Her eyes lit up when explaining her technique, what it demands and all the possibilities you gain with it.  The beauty of platinum and gold prints. The quality and large chromatic spectrum obtained. The details, it's candour, its depth …
Handsome herself, Winnie Denker is in love with human beauty, no wander she made her name as fashion photographer. Fast, her passion grew embracing all she could capture of the human heritage. The modern  metropoles, the classic architecture, the ancient, the new, maximalist and minimalist, her camera honouring them from the largest views to the most intimate details.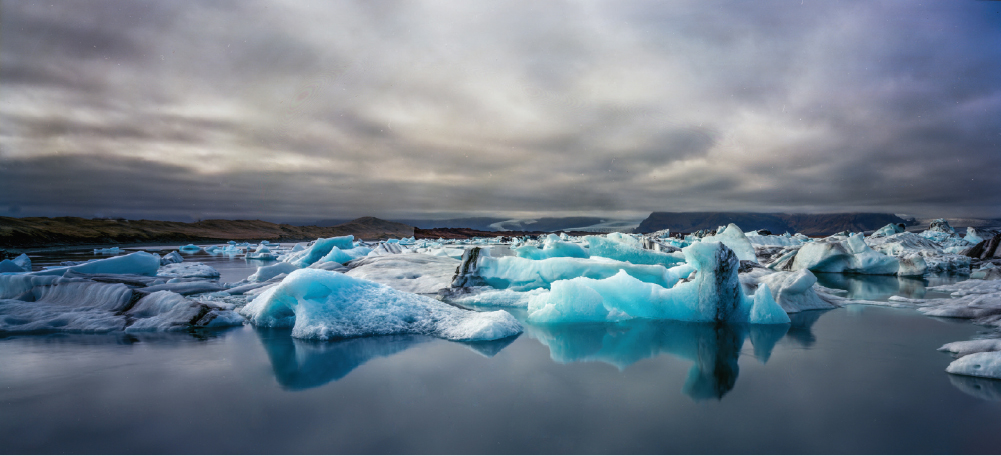 A.M.: Where is the beginning?
W.D.: I arrived in Paris in 1958 , on April 2nd. Of course I cam before to visit and I was absolutely amazed by Paris, south of France and Monaco. My very first French phrase was: "Garçon l'addition, s'il vous plait" and very fast I was saying "c'est si bon" and "c'est magnifique". I was a teenager model, even though I was not to tall. I worked for l'Oréal. At one point I met François Chalais and his photography made me understand that was what I wanted to do. So I asked him a camera, and he bought for me a Pentax.
Back then there were few photographers so, very fast I started not only capturing my friends models but I was working for the fashion shows. My first job was for Karl Lagerfeld. Somebody borrowed me a Rolleiflex, but I did not know how to put it right and  all my images came out cut in half.  I knew nothing about the technique. Imagine Vogue  Italy called to buy the photos, I had to find an excuse and blame the photo laboratory.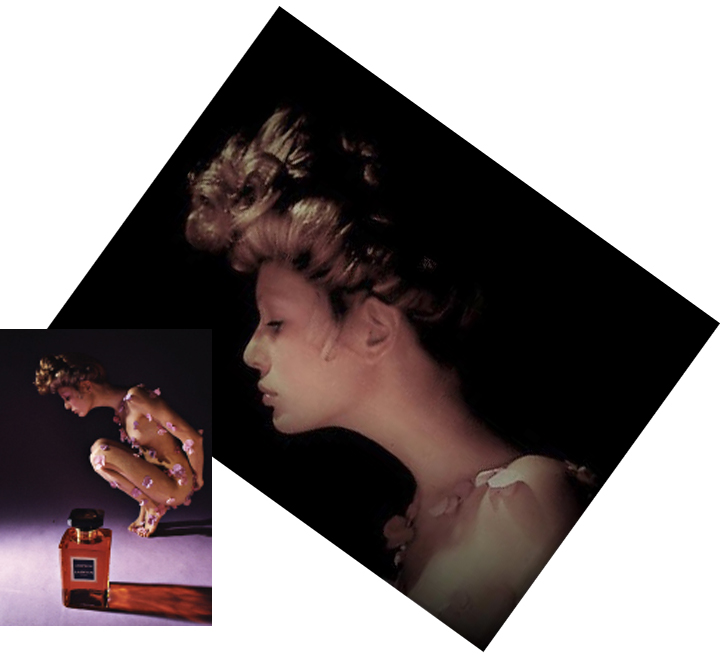 So I went to Robert d'Estaing, with whom I worked as a model previously, and asked him to teach me photography. His Studio was at 12 Place Vendôme. Peter Stanton was learning in the same time with me. Many big photographers passed by this place.
We started working together for all the jewellery houses from place Vendôme, and the luxury fashion houses.  My first Large Format photography I made there was for Torente. And my sister appeared in a campaign I signed for Lanvin perfumes.
At one point I decided to leave the studio and become an independent photographer. Thanks to Robert d'Estaing I knew how to use any camera. And when I bought my first flash I moved to rue du Four, in the 6th arrondissement. Close to les Deux Maggots, neighbourhood I still love. I wanted to travel so I went to Brasil to make fashion photography in Rio and Sao Paolo. When I came back to Paris I knew I had to try New York, so I told myself I'll give it 6 month.
My first client in New York was Vogue for I. Miller shoes. I shot a lot for them, as for Time Life and Women's Wear Daily. That was with my Hasselblad … 11 years in the Big Appel.  I had my own studio at 5E 19th Street. This is where I made the first Halston underwear shooting with top model, Margarite Rame.  I appreciated him, he was kind.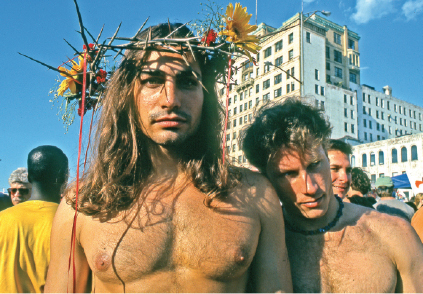 Time Life art director Sheldon Cutler editing Winnie Denker's photographs.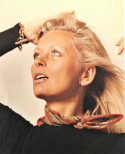 Then I got the assignment from Time Life to do the book on America. A big, interesting project. I saw all of the American culture. I must say, a successful book, translated in 22 languages.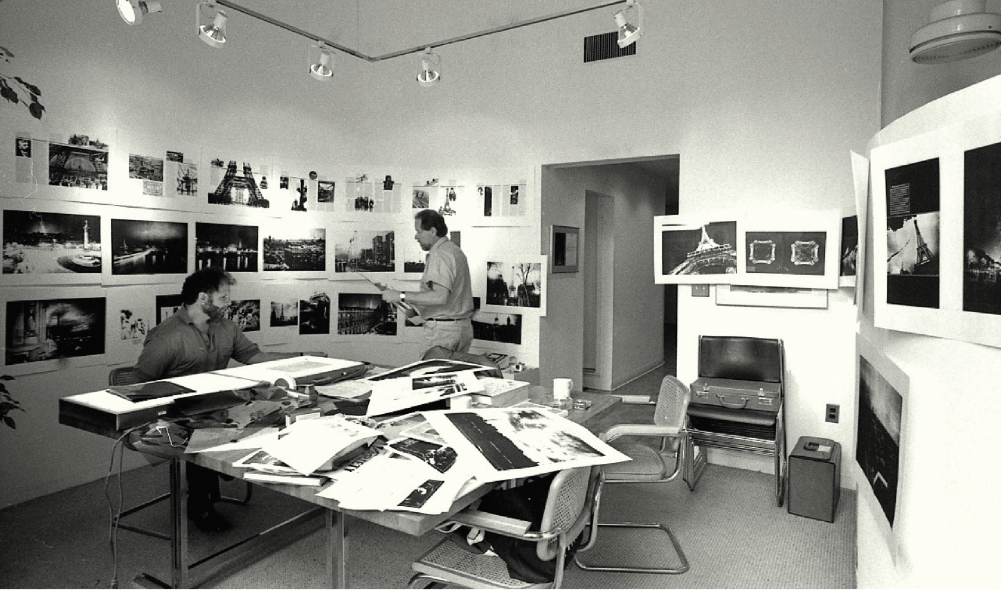 After this I went to Africa and India where I met the owner of Oberoi hotels, mr. Mohan Singh Oberoi, who asked to go around Asia and make photos of his hotels. It was the perfect job, I traveled all around India and did incredible scenes, New Dehli, Goa, Bombay, Cachemire… I followed the pashmina productions in Shahtoosh, very poor but so interesting to photographe (today they are protected).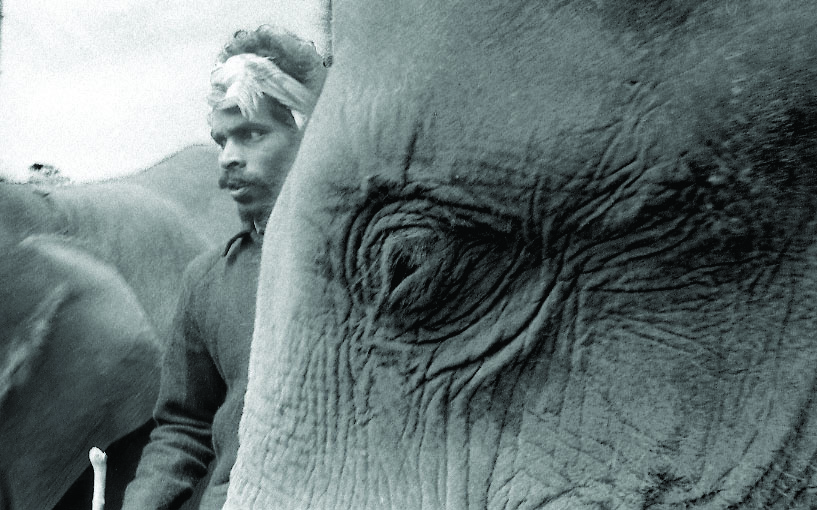 A funny story, I arrived in Bali right after Roman Polanski, he got everything stolen over there. The place was stunning, with old furniture, so I decided to leave everything I had visible. Scattered around my room and I never told them when I was leaving. I managed like this not to be robed.
Purple Diamond Eiffel tower – 1998, Paris, Duratrans, light-box, 200x100cm, limited edition
In 86 she rediscovered the Eiffel Tower; or better said, anew with light, the old dame revealed herself to Winnie. Insider of the illumination electrical works, insider of the mythical Jean-Michel Jarre laser show, Winnie developed an interest, an obsession for the Iron Lady, portraying her in so many shades and visions one won't stop to admire. This is the biggest talent of the Danish artist, bringing a surprising view of something you have seen daily. Her capacity to offer the essence of a monument, the pulsating heart of it, visible only in one precise moment of space and time. 
A.M.: Tell us about the Eiffel Tower photographs.
W.D.: The first picture I took of the Eiffel Tower was on January 4th, 1986.  It was to beautiful with the new lights, so I kept making these photos. Nobody did it before in large format.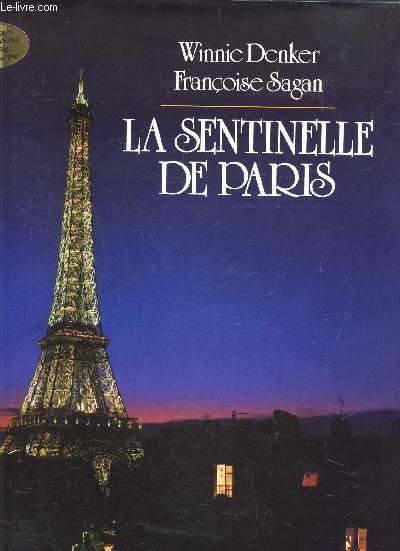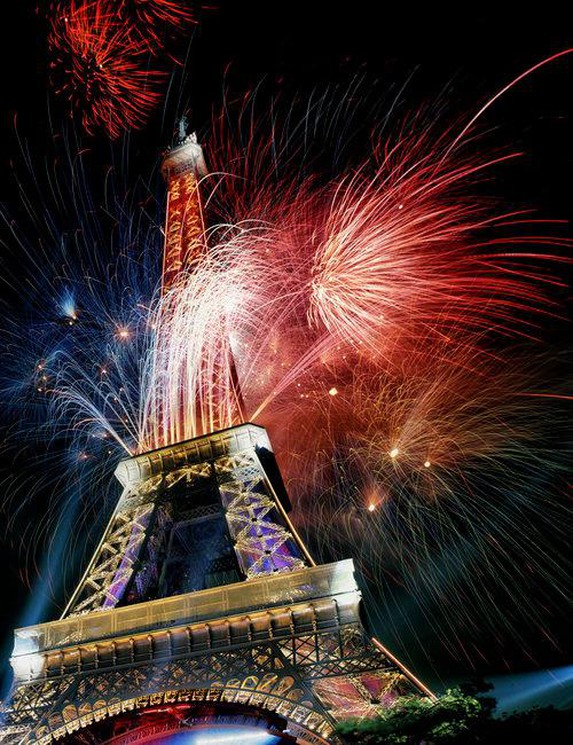 Then I went back to NY, 4 years have passed and I kept my apartment over there. It was hard for me to leave NY, it is so dynamic, people are so precise.  I took the occasion to show my Eiffel Tower photographs to Sheldon Cutler, the art director of Time Life who became a close friend since my missions for them. He always helped with guidance. He told me to make a book.
A.M.: And is this very book, published by Robert Laffont, with the layout made by Sheldon himself and an introduction by Françoise Sagan, that marked a milestone in your life path?
W.D.: My dream was having the book made with Marlene Dietrich. I was close to her as we have been living in the same building in Paris during some time. But life decided it would be Françoise Sagan. She was renown, much more than I was back then. 
I kept doing these photos, one became a billboard for the French Revolution anniversary.  Both, this image and the book marked a change.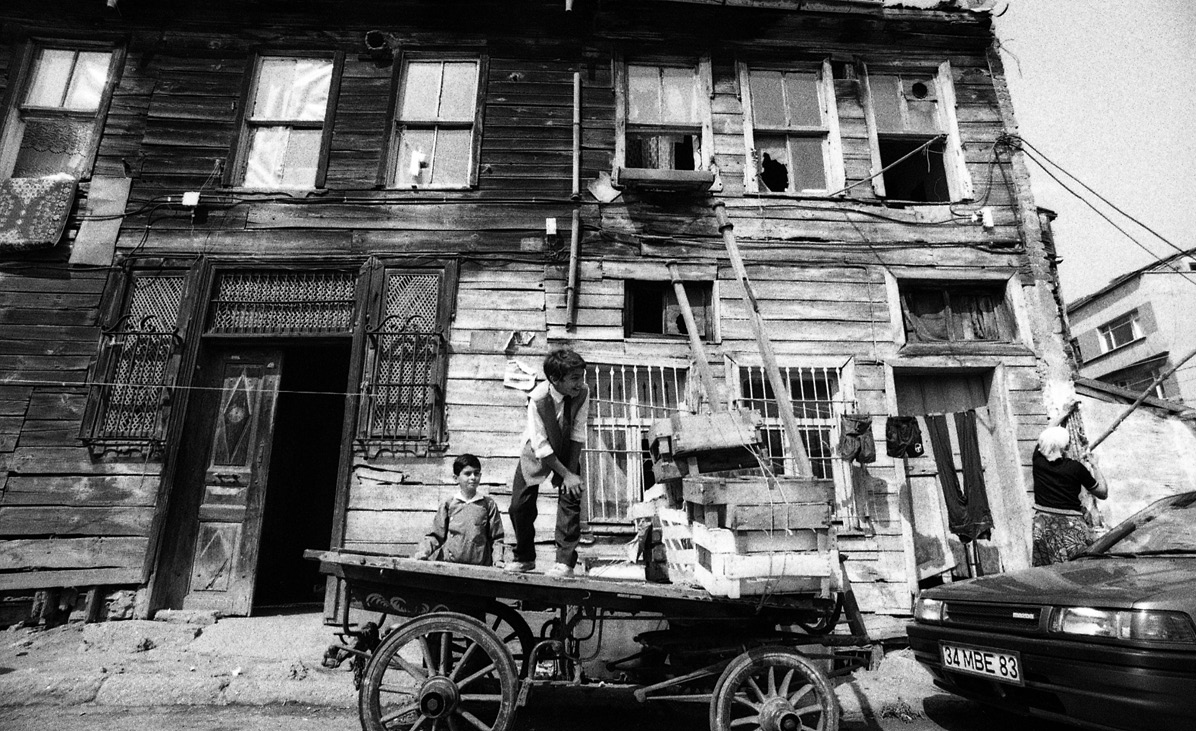 I was sent to Turkey, Syria, Egypt and Russia. Some of the things I photographed then are destroyed now .. just think of beautiful Palmyre…  I could enter some of the most incredible mosques, cult places forbidden to women so I dressed as a man, or the oldest mosaic in the world depicting female musicians, I'm afraid this is destroyed now… So many times my photography helped restoring, like these wood houses in Turkey. The rich build brand new killing this high density atmosphere.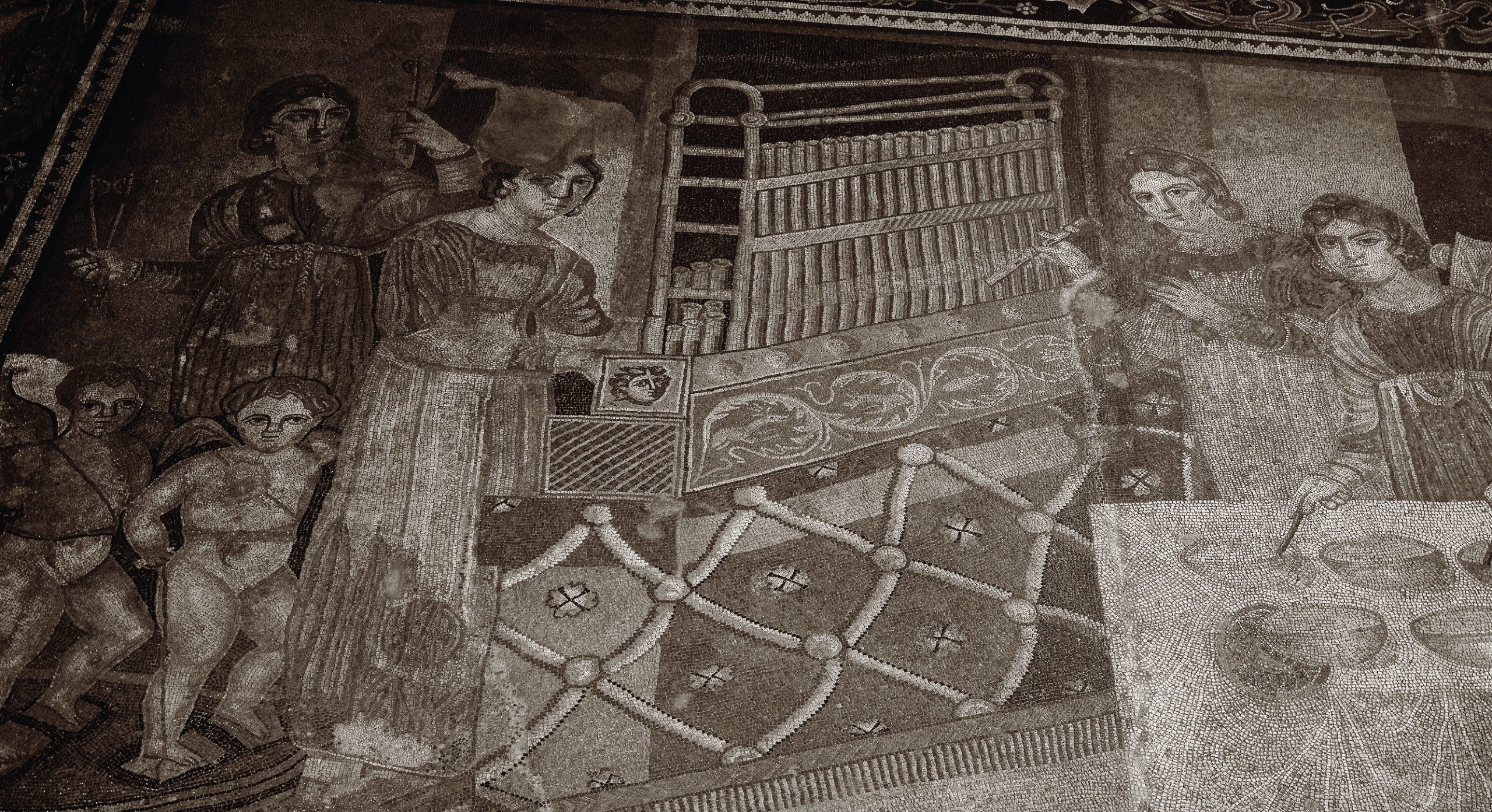 In 1982 Time Life wanted to send me to Moscow but I refused. I knew I would of made friends and then they would suffer after my living because of the political context, so I preferred America. Ten years later, when the Berlin Wall was down, I went there for Unesco, before National Geographic. This is all thanks to the book.
In January 1991 I was in Leningrad, fascinated by the change on going. I do not know why I feel connected to the Russians, but I do. The mayor was a very nice person, Anatoli Sobtchak, he invited me to all the events. This is how I became very good friends with the general director of the Hermitage Museum, Mikhail Borisovich Piotrovsky. He allowed me to sleep on the roof during the white nights. I went everywhere with him, even in the archives. Normally you get a place in this museum when you are dead. In the future I will have my dream exhibition, for now, I have only four permanent palatine prints.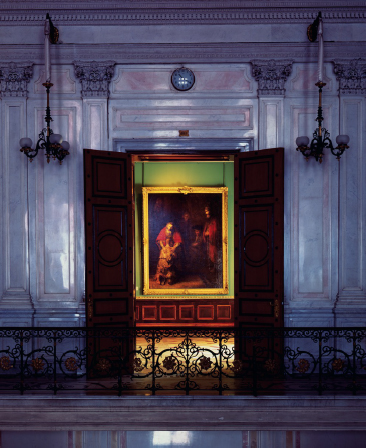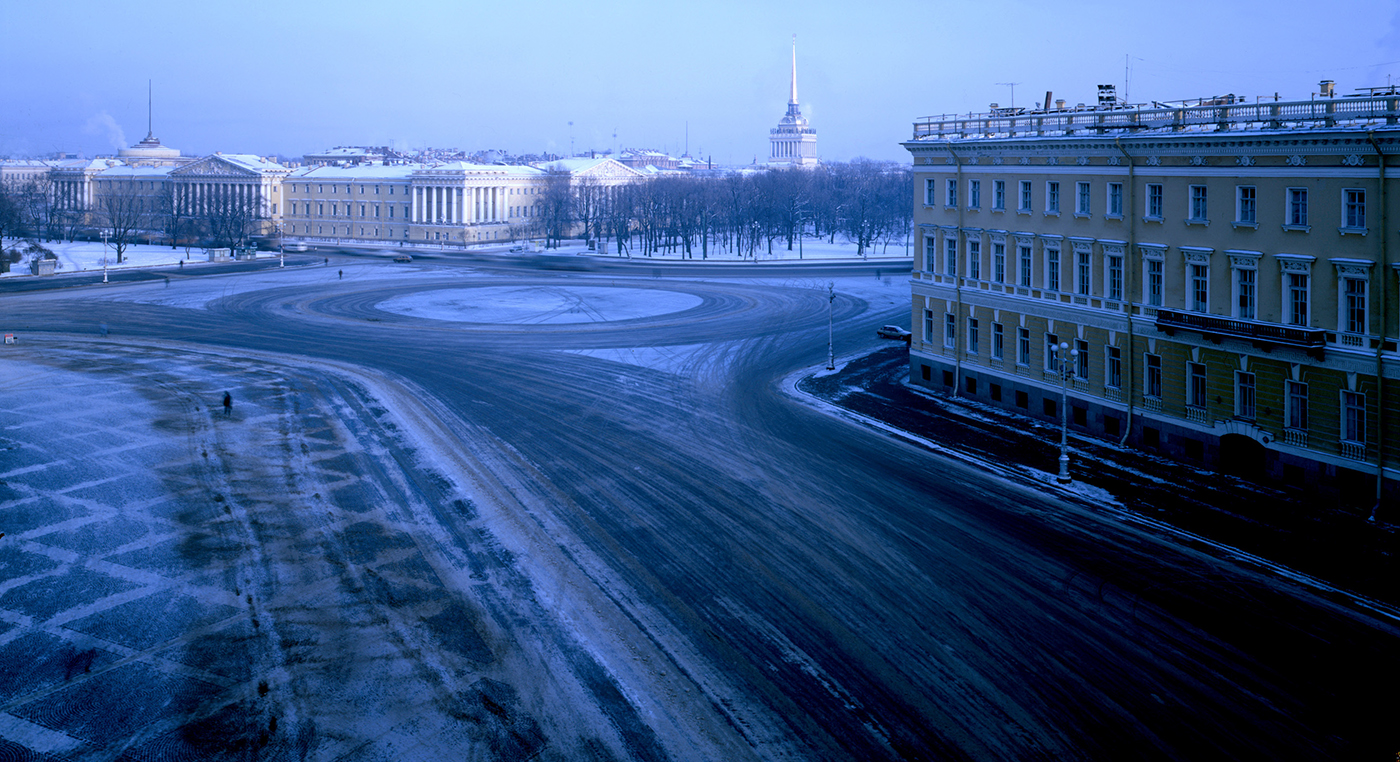 the book, Saint Petersburg civilisation, by Winnie Denker and Brigitte de Montclos
Winnie with Mikhaïl Piotrovski at the State Hermitage Museum
We are close, imagine when he is in Paris only for 3 days he spends one evening with me. I went to pick him up with my small Austin and I took him up to the 3rd floor of the Eiffel Tower, then we took the stairs to Jules Verne, it was so windy even with him being Russian I was scared. We had a great dinner. Another friendship moment In NY, after a prominent speech at the MOMA we went to the Russian Tea Room, exquisite party of collectors and benefactors. But the biggest thing I made with him was the art show in Monaco, pictures several meters high depicting the Mariinsky ballet.
Winnie shooting at the Opera Bastille under construction (Paris 1987)
A.M.: Tell us about your technique, from film to print.
W.D.: I don't work with digital, even if it is so convenient. I am all about analog photography. Printing is a major issue, papers go out of production, I have to try new ones, always adapt.  I work since years with a Parisian printing house called DUPON . The large format 8X10 has the advantage you can print even 15m high images. But you have also time disadvantages, with the rolls I have to wait until I see the result. Once it happened something dramatic for me, the film rolls went through the control device at the airport, and they came out zebra, the unit was set to strong. Then I obtained a diplomatic suitcase so I can pass my films in case I cannot process them on spot.
You see, for me the film is noble, the digital is frigid, to cold, to clean.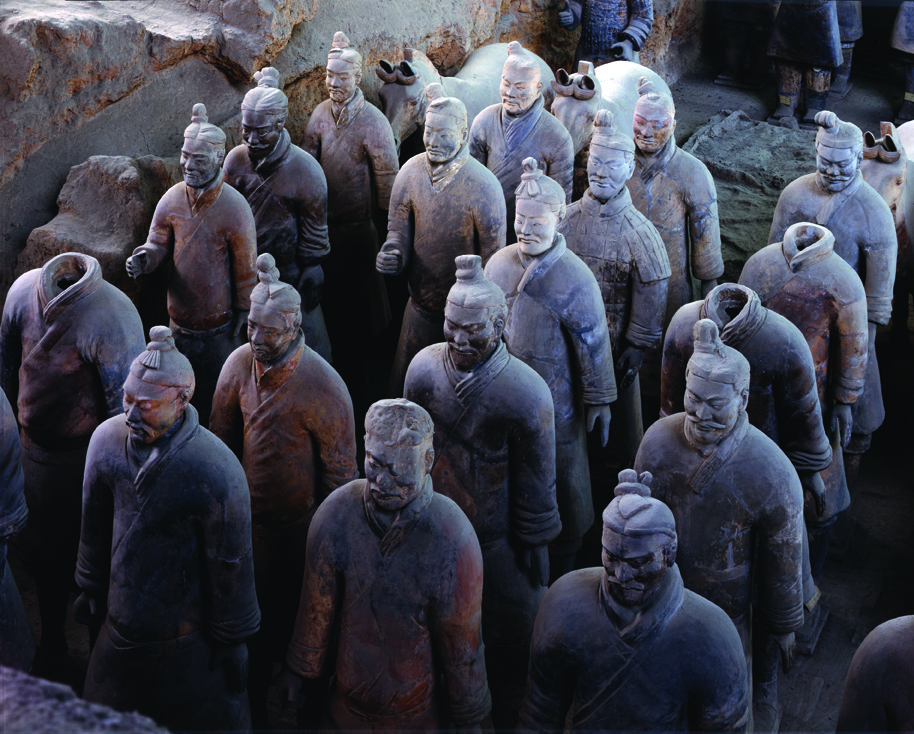 A.M.: Today many are going back to analog photography, for this very story telling tender feeling. 
W.D.: Oh, the first time I went to China I could not find one film roll. Today there is an entire building dedicated to analog photography. You can find everything you want. They have so many 8X10 fuji films… During five years I could not process my films over there. Now I can. I was several times in China, imagine being so close to the Xi'an worriers by the researchers, and in Sindu, Pekin, I even had a show in Shanghai.  And an art show in Bonn where I presented 4m high photographs, the German government helped restoring the grande muraille.
A.M.: The light boxes , these chef d'oeuvres, when did you started to make them?
W.D.: I was inspired by the light table and the magnifying glass I used when looking at my films. I do not have the pretension to have had invented it but I go with the best paper cut atelier in Paris to make the boxes. They do it sure-mesure. Not a strait line work with homogenous light but re-draw my image with it. It is of most importance. Many are impressed by them. Look the money they spent for the superb and grandiose car photographs exhibit in Dubai, at the end the benefactors love best my light boxes. Even Willem de Kooning, the famous artist likes them.
Sheldon Cutler is one of the biggest art directors in America, he made photography books for more than 25 years. He was looking at my Lightbox with the Russian church and said:
"Oh, this is a masterpiece, I wish I could buy it for my apartment in NY , but I am jewish, he said, I will have a church, it's a little bizarre…" Coming from a guy like this, who worked with all the big photographers during his life it is a real compliment. Shy smile ….
A.M.: You portrayed Willem de Kooning.
W.D.: I became friends with his daughter, by chance. We spend days together without knowing who she was. At one point I was introduced and I got to photograph him, and many other personalities. Salvador Dalí much before that, a famous Indian artist, and I can go on with names… 
A.M.: Something to look forward to? 
W.D.: A book by my dear Boris Guilbert, Voir le Monde – that we could translate See The World … Where he is telling about me: « Winnie the adventurer photographer » for it is true, I am still adventurous. 
Today I wont call Winnie Danish even if she is by birth and childhood, she might be Parisian for she lives here and is in love with this city. She is also American, and Russian at heart. Winnie Denker made her role in hunting the human light, that  radiance shining throughout ages and will do so, also through her works. In Japan we would call her a national living monument, a living patrimony, sorry matrimony, knighted Chevalier de l'Ordre des Arts et des Lettres in 2019, so we can call her universal, just what her art is.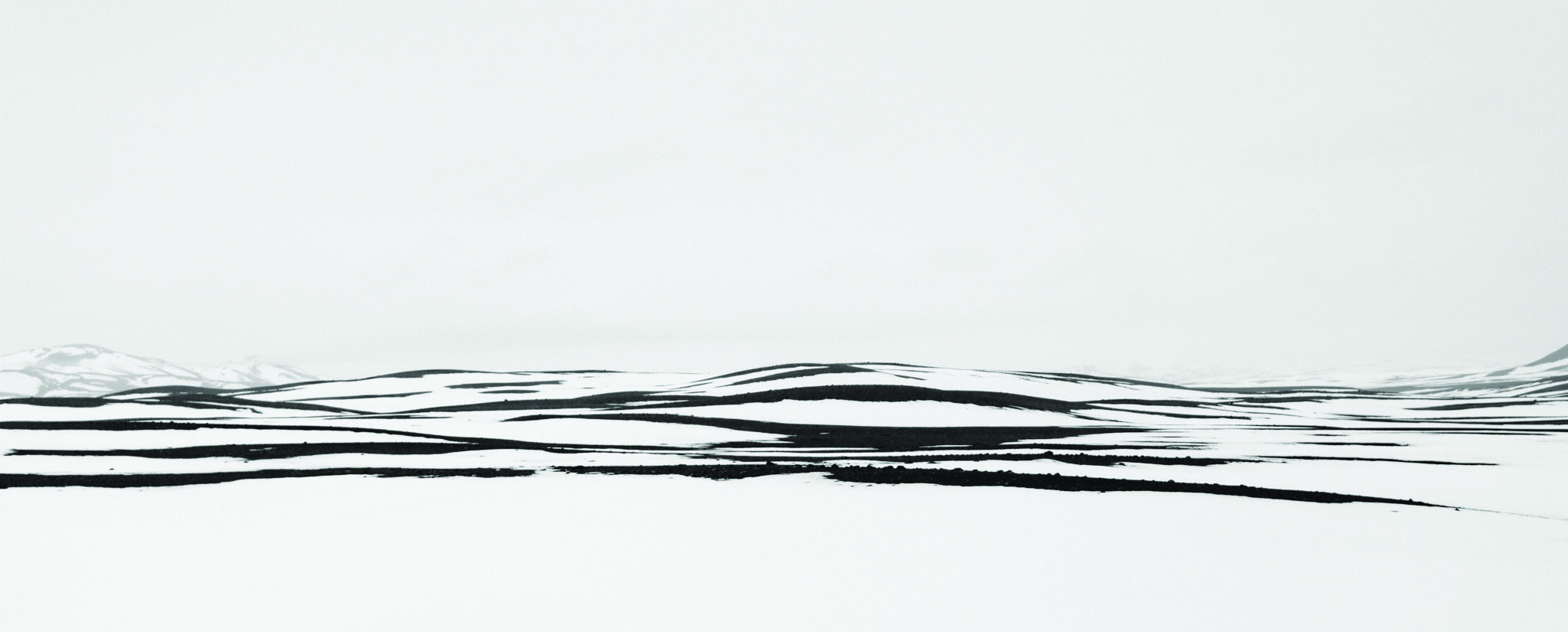 photos curtesy of the artist
photographer Tom Hagemeyer went to Winnie's place to make a photo editorial. He embraced the place's brightens, offered by the Winnie Denker's boxes with no additional light. It was also photographer's choice not to use make up. The model is real life truth. Please click on the photo to see it. 
model Coco from BM model management
designs by Tom Van Der Borght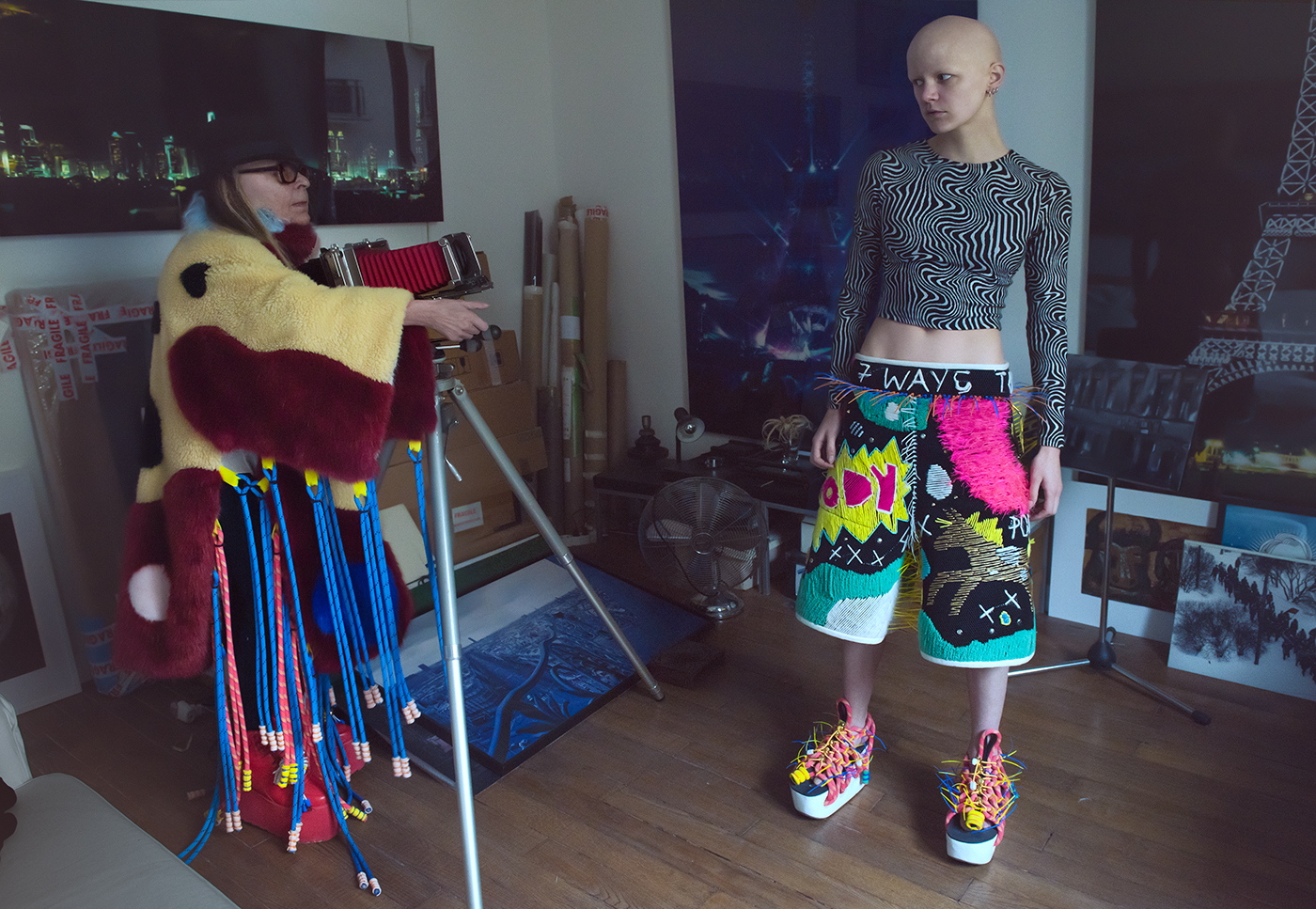 Recent main publications 
The United States – Library of United Nations – Time Life Books, NY 1983
La Plus Belle Avenue du Monde. Texts by Jean des Cars. Collectif des Champs-Elysées 1987
La Sentinelle de Paris. Texts by Françoise Sagan. Robert Laffont 1989
Paris, Fêtes et Lumières.Texts by Jean-Paul Desprat. Mengès 1991
Paris. Texts by Jean-Paul Desprat. Rizzoli 1992
Palaces of Saint Petersburg, Russian Imperial Style. Mississippi Arts Pavilion 1996
Constantinople. De Byzance à Istanbul. Texts by Stéphane Yerasimos. Mengès – Place des Victoire 2000
Civilisation de Saint-Petersbourg. Texts by Brigitte de Montclos. Mengès – Place des Victoires, 2001
L'Art De L'Islam.Texts by Luca Mozzati. Mengès – Place des Victoires 2002
La Tour Eiffel. Limited edition. La Tour Eiffel, France 2003
La Tour Eiffel. Texts by Bertrand Lemoine. Mengès – Place des Victoires 2004
Le Figaro Magazine, France. «Saint-Petersburg» 1995 
Geo Magazine, France «Russia» 1999
L'Express, France «Le Musée d'Art Oriental» 2000
Geo Magazine, France «Moscow» 2001
Geo Magazine, France «Turkey» 2002
Le Figaro Collection Hors Série, France «Saint-Petersbourg» 2003
Metro, France – Tour Eiffel Rouge 2004
Le Figaro Collection Hors Série, France – Tour Eiffel 2006
Connaissance des Arts, France «La Tour Eiffel» 2009
Le Figaro Collection Hors Série, France – «Les Romanov» 2011
Recent main art shows 
1989 Mona Bismark Fundation, Paris, France «La tour Eiffel»
1990 Société Générale Bank, Paris, France «La tour Eiffel»
1992 La Caixa Bank Foundation, Spain, 18 exhibitions.«Saint-Petersburg»
1992 Hermitage Museum, St Petersburg, Russia, «Saint-Petersburg»
1993 UNESCO, Paris «Egypt, Turquey»
1993 United Nation Organisation, New York, NY. « Russia, Turquey » (Unesco)
1995 Dentsu Gallery, Tokyo, Japan.«Paris, Fêtes et Lumières»
1995 Lugano Museum, Switzerland. « Saint-Petersburg »
1996 Mississippi Arts Pavilion, Jackson, MS, USA. « Palaces of Saint Petersburg, Russian Imperial Style »
1996 Dentsu Gallery, Tokyo, Japan.« Paris, Fêtes et Lumières »
1996 Dentsu Gallery, Tokyo, Japan.«Paris, Fêtes et Lumières»
1999 Fratelli Alinari Museum of the History of Photography, Florence, «The Eiffel Tower»
2000 World Bank. Washington, DC. «Turquey, Saint Petersburg, Egypt» (Unesco)
2001 Institut du Monde Arabe, Paris, France. « Syria, Egypt » (Unesco)
2001 UNESCO, Paris « Syria »
2002 Espace Auteuil, Paris. « Comparaisons »
2003 Centre Georges Pompidou, Paris, France « La Tour Eiffel ».
2003 Levallois-Perret City Hall, France. « Saint-Petersbourg »
2004 Espace Auteuil, Paris. « Comparaisons »
2004 Grimaldi Forum, Monaco. «Imperial St Petersburg, from Peter the Great to Catherine II» Galerie W, Paris, France. «Selected Works»
2005 Art Shangaï. Shangaï, China. «The Eiffel Tower»
2006 Tsarskoye Selo, Pushkin, Russia «The Eiffel Tower»
2007 Shchusev State Museum of Architecture, Moscow, Russia. «The Eiffel Tower»
2010 Galerie du Passage, Paris, France. «Saint-Petersbourg»