The dandy and cosmopolitan Haralampi G. Oroschakoff is a secret giant of art. Through his beliefs he tells us
"Art is the last freedom we have – we should encourage it and not lock it up in linguistic corridors."
The descendant of a Russian aristocratic family, who grew up in Vienna and commuted between there, Berlin (1998) and the Côte d'Azur (since 1969), he has been part of the international art world as a painter and writer since 1981. He has participated in the Venice Biennale (1988), Moscow (1998), São Paulo (2002), Mar del Plata (2014) and is currently in the Artivism Biennale in Sorano and Venice (2022). 
"His trademark is that he doesn't have one: which is a disadvantage in today's art world. But if there was one thing that bears witness through his imagery and literature, it would be Oroschakoff's urge to cross-fertilise the younger with the older: West-Eastern Divan, Byzantium and Factory, Icon and Broodthaers. His now long iconic "Double Cross" is the symbol and pictorial expression of this experiment in synthesis."

art critic Michael Maar
 Oh yeah Mama Dada (4)
2019
acrylic, pigments on velvet, 160 x 85 cm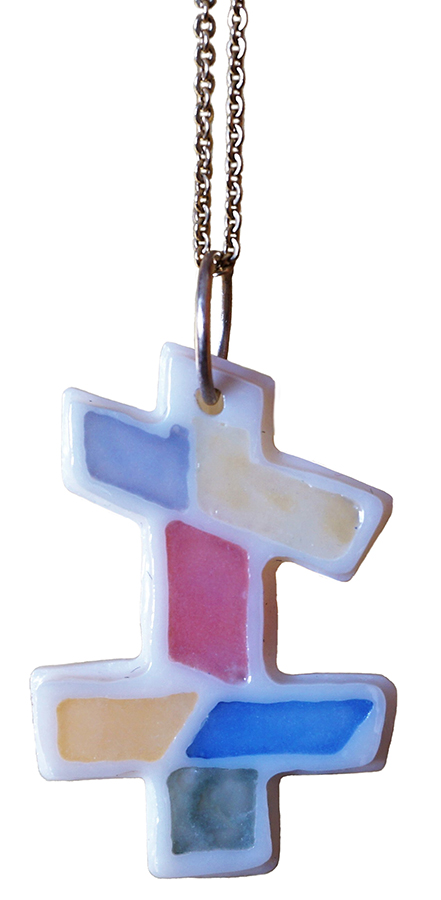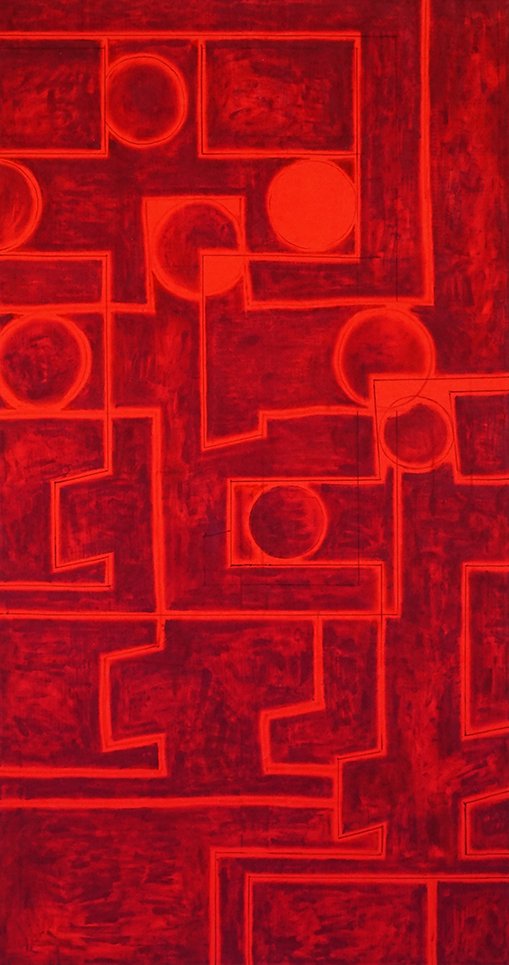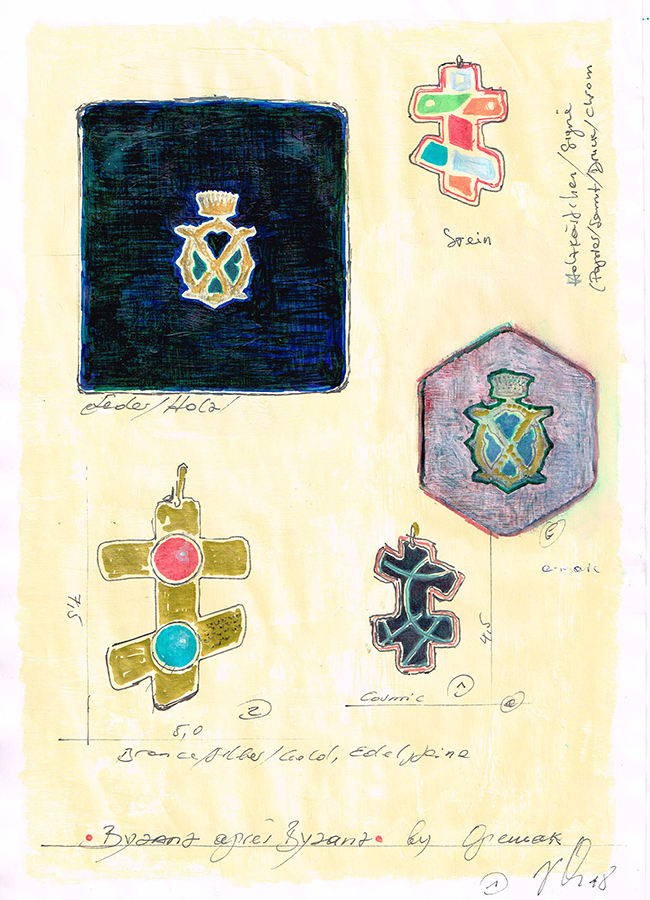 Oh yeah Mama Dada (8)                                                2020 Acrylique on velvet, 36 x 36 cm
 At his first exhibition the – occasion of his "Cage Free Space/Project" in the Museum of Modern Art in Vienna in 1981, Dieter Ronte wrote the sentences that are still valid today:
"Oroschakoff's art is being here and alienation (…) He is a painter, object maker, photographer, poet, but first and foremost a high reflector, actionist, ponderer. He explodes the canon that is East-West based, intervenes in the realms of our security and indifference."
Oroschakoff is a "wanderer between worlds" (Peter Weibel), his Gesamtkunstwerk stands in the tradition of heroic avant-garde, defensible and determined.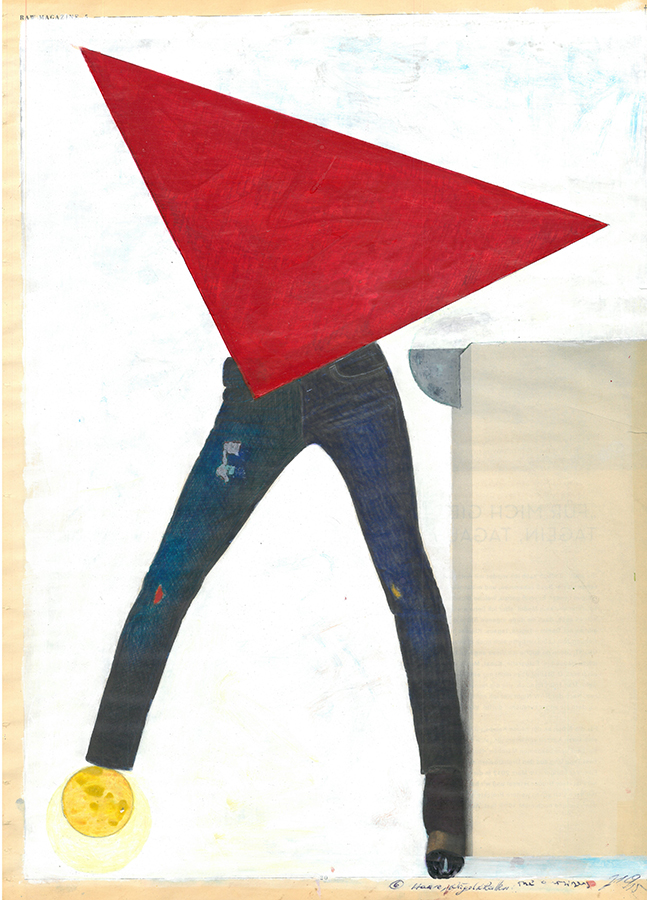 View also his latest books:
"Visages des frontières", Edition Lombard, 2022
"Das Lächeln des Emigranten", wdpress Berlin 2021
"Oroschakoff/Doppelkreuz", comprehensive Monograph at Hatje Cantz 
www.oroschakoff.com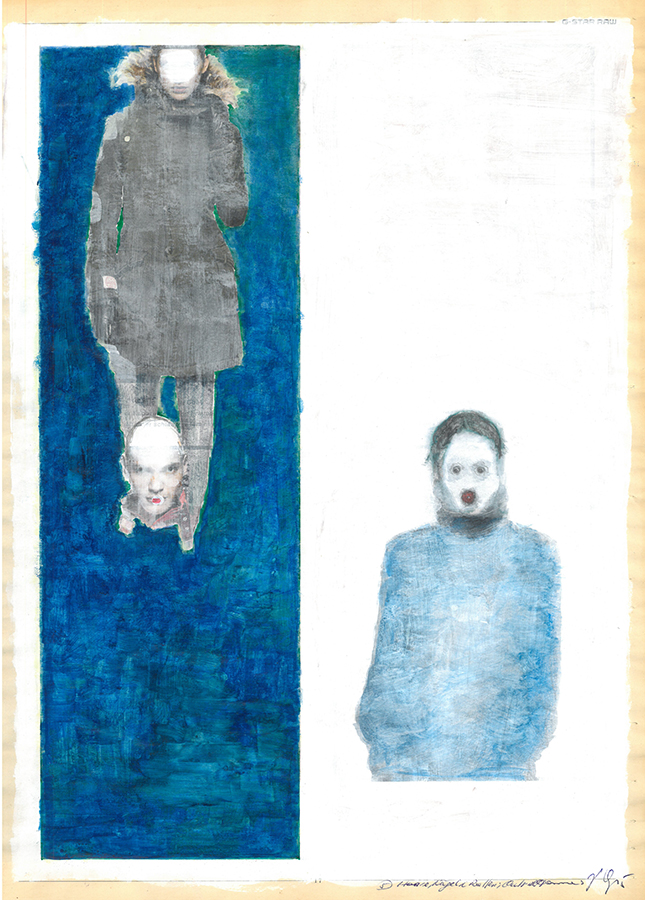 "Oroschakoff's conception of the modernist project is that of the philosopher/writer and the artist as keenly reflective individual (…) moreover, for whom the status of exile is a shared enabling condition."

Michael Corris
"Thus we are forced into a reversal of the usual process of interpretation: we must guess the culture, (…) because of the relative similarity of its working procedure, with international artistic practices. Then our reception becomes "culturally correct" and teaches us the relativity of mass cultural images, which Haralampi G. Oroschakoff addresses in his works".

Boris Groys