Over time, legends can grow about certain venues, such as those with the Paris Bar in Berlin.
Some of the exciting stories about this home of constant avant-garde, even though they are true, actually do become legendary themselves.
Inseparably linked to these, is the person who gave the legendary place itself its unmistak- able face: Michel Würthle. This "patron" of the Paris Bar, the restaurateur, the artist, the famous dandy, the artist friend of Walter Pichler, Martin Kippenberger, Markus Lüpertz, Daniel Richter, and also of the author himself, has written living cultural history – Michel Würthle died on 15 March in Berlin, but his Paris Bar remains.
On his 80th birthday, August 21st, a commemorative art show is held at the Contemporary Fine Arts, Berlin till September 9th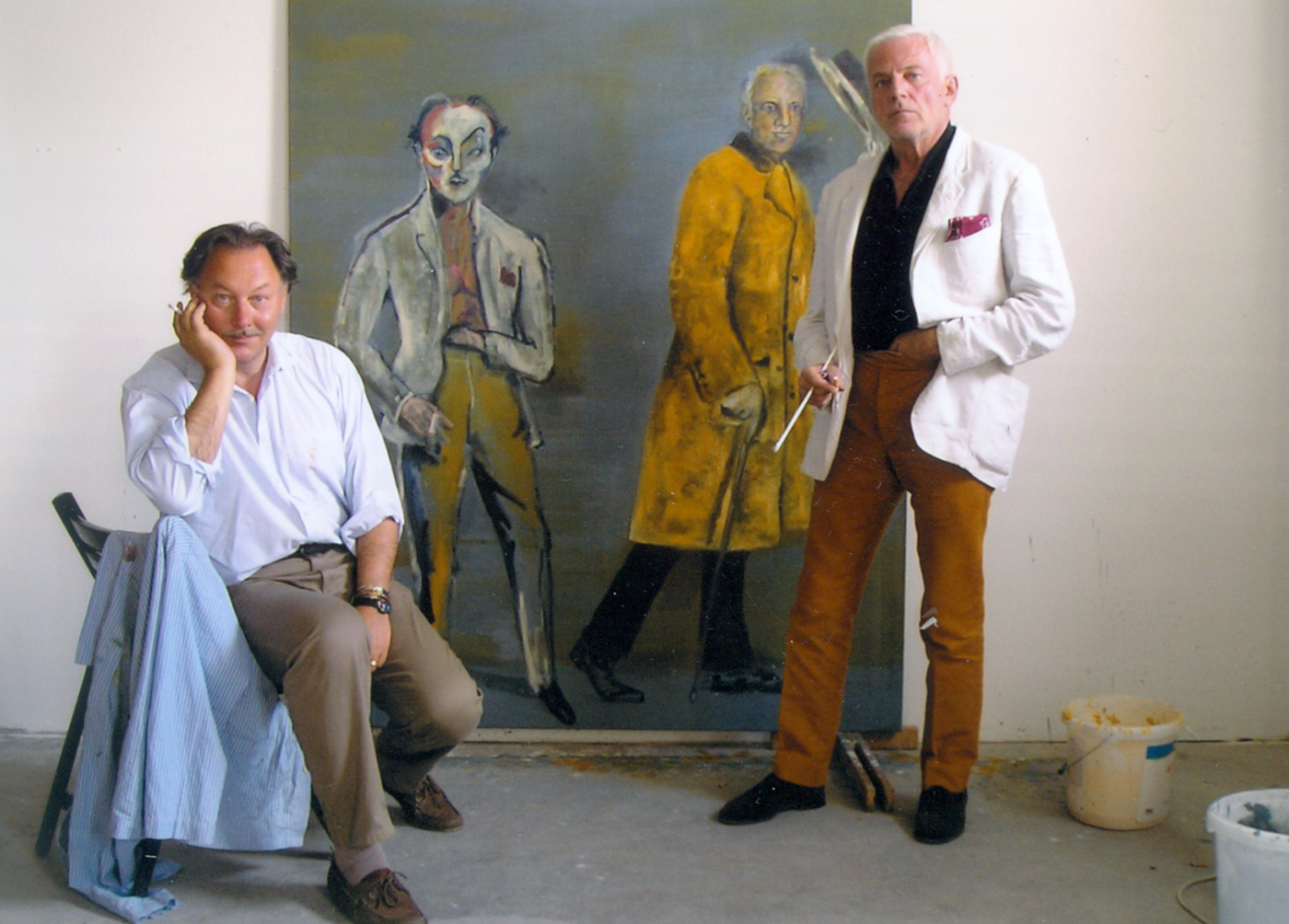 Born in Hallstatt (Austria) in 1943, Michel Würthle was the son of a diplomat historian father and an Italian aristocrat Gabriela de Villa. He was also the great-great-grandson of the founder of the Würthle Gallery in Vienna, which had a significant impact on Austrian art. After studying painting briefly in Cologne and Vienna, he decided to live a nomadic life and traveled to several places, including Positano, Rome, Milan, Paris, Abidjan, and Athens.
It was in Athens that Michel married Katharina Dukas, and they had a daughter named Carolina. Over the next few years, Michel transformed the family estate in Syros into a complete work of art and the tower on the island of Ios into his personal Byzantium.
He always dressed like a true English gentleman. Actually, we had the same tailor, Denis Wilkinson, who later appeared as "The Tailor of Panama" in John le Carré's novel. Michel eventually visited Berlin in 1970 to see his friend Oswald Wiener at his famous restaurant "Exil" and ended up staying and becoming a partner.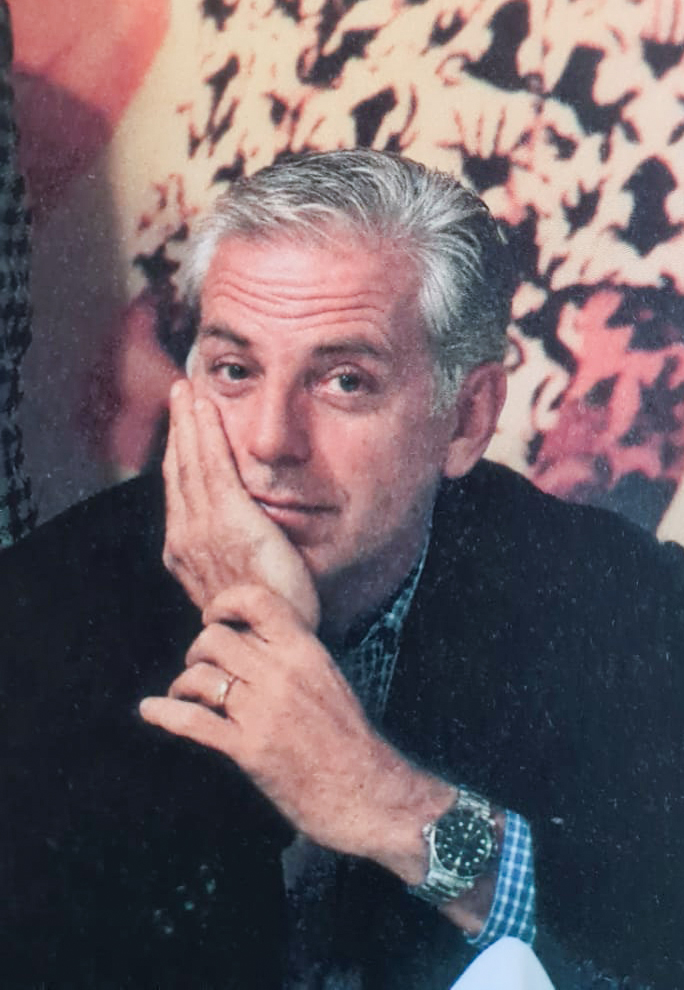 A few years later, Michel founded the Paris Bar, which has since become a cult institution. Whether the "Neue Wilden" or the "Neue Deutsche Film" or Peter Beard, they all came and left their artistic markers on walls and stories.
Unsurpassed is Madonna's exclamation : "Who the fuck is Gina Lollobrigida?" when Michel charmingly refused to give her the only free table.
"I will copy you in New York" was left by Robert de Niro during the Berlinale.
On the occasion of his only sculpture exhibition "Cutting a Good Figure" at the HOHENTHAL UND BERGEN Gallery in Berlin in 1999, Damien Hirst wrote :
"Michel Würthle loves life. It's not a comfortable thing for anyone to go through but hey, he got through it, he moved on which is more than I can say for the rest of you."
Catalogue for the the exhibition "Gute Figur Machen", 1999 at
Galerie Hohenthal und Bergen, Berlin
Texte by Michel Würthle, Damien Hirst, de/en
Hard cover
Available at info@hohenthalundbergen.de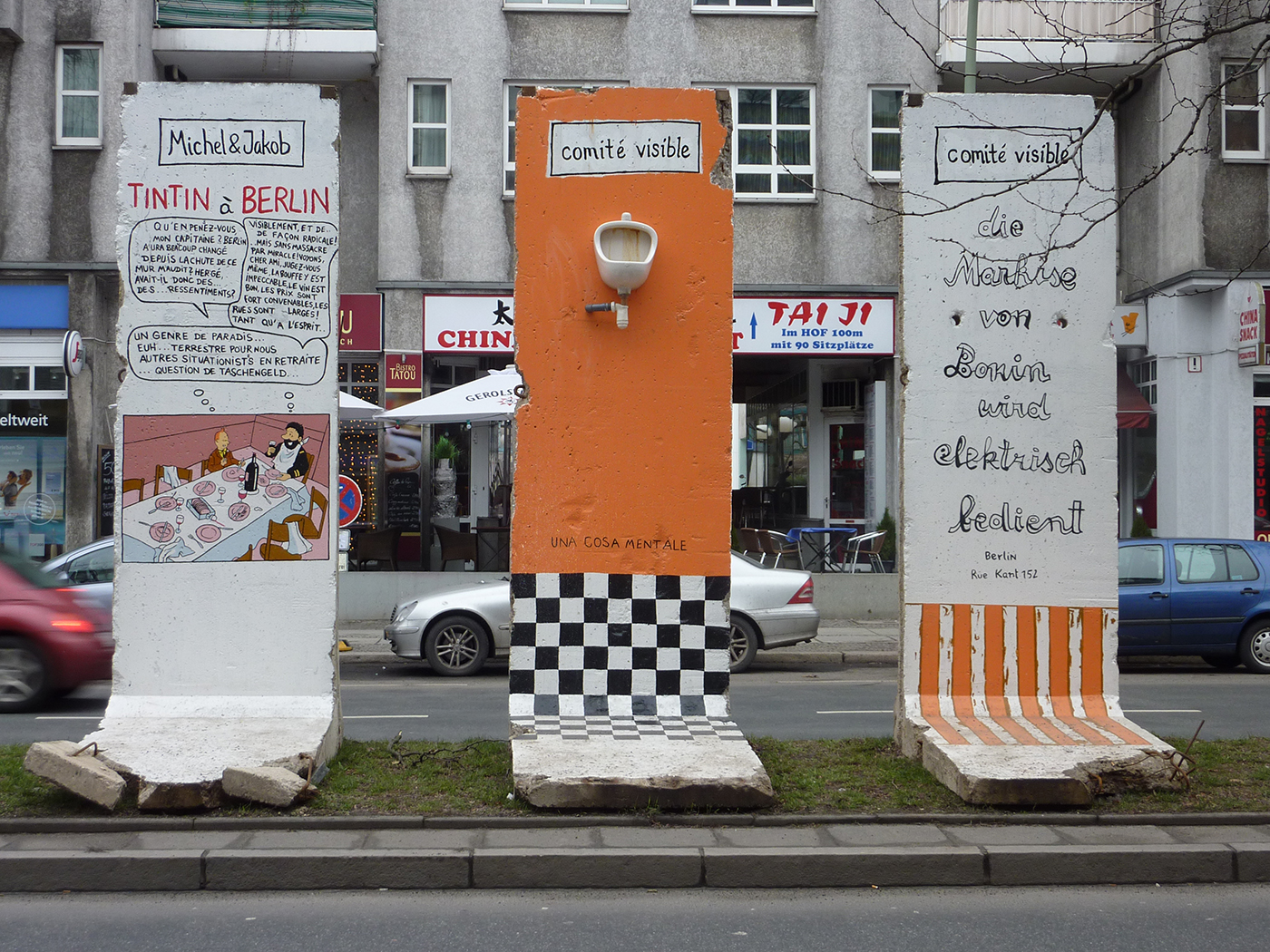 Tintin à Berlin               Una Cosa Mentale            Die Markise von Bonin
3 pieces of Berlin Wall, 2010     collage, paint, each. 420 x 120 cm
The soft murmur reinforces the chorus, hauntingly beautiful harmony. Your spirit lives on, inspiring those who were fortunate enough to know you. As I bid you farewell, I bow my head in homage to your memory.
Adieu, mon cher ami.
 Haralampi G. Oroschakoff