Iranian actress Fatemeh Motamed-Arya was banned from leaving because of removing mandatory Hijab and Backing Nationwide Protests
Fatemeh Motamed-Arya is one of the artists associated with the "Women, Life, Freedom" movement, who, in addition to removing her compulsory hijab in the public space, along with a number of well-known Iranian directors, Jafar Panahi and Mohammad Rasoulof visited the families of the victims of these protests.
Iranian Famous actress Fatemeh Motamed-Arya, was banned from leaving Iran for removing the mandatory hijab and supporting nationwide protests, and she was not allowed to leave Iran to participate in the Wiener Festfüchen art festival in Vienna, Austria.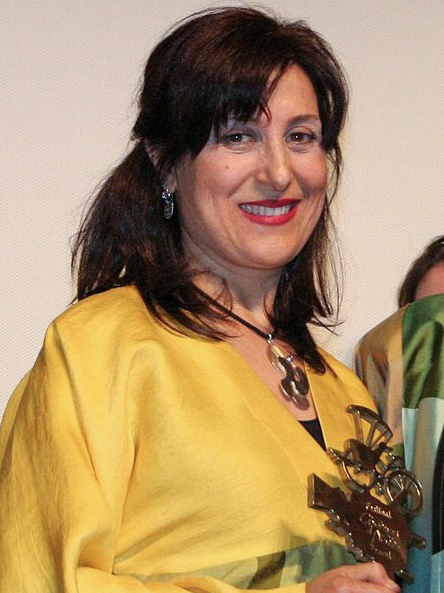 Fatemeh Motamed-Arya confirmed me in a recent interview:
 I want to get my passport back and I am currently banned from working. In any case, I will not leave Iran and I want to continue my artistic works in my country. Because the field of culture and art is not something they want to treat with violence. Because culture and art take the violence of a society and should not be treated with violence.
"The Child" theater directed by Afsaneh Mahiyan and written by Naghmeh Samini was supposed to have four performances in the multidisciplinary art festival Wiener Festwochen during four nights in the city of Vienna in Austria. Due to the banning of Fatemeh Motamed-Arya, the main actress of this show, all its performances were canceled.
On the Instagram account of this theater festival in Austria, it is regretted that "The Child" did not come: Unfortunately, the scheduled
performances of The Child have had to be cancelled as the leading actress, Fatemeh Motamed-Arya, has been denied permission to leave
Iran. We deeply regret this, not only because the play itself deals most impressively with the issues of border demarcation, migration and solidarity, but also because it is a tremendous example of the power of contemporary Iranian theatre.
Wiener Festwochen theater festival says:
As a global festival, our big concern is to bring artists from all countries with different ideas, designs and opinions to Vienna to make exchange between borders possible. We are very sorry that we did not succeed this time due to the political realities in Iran.
For more details:
https://www.instagram.com/p/Cs-ur_TxGE-/?igshid=NTc4MTIwNjQ2YQ==
https://www.festwochen.at/en/das-kind
Mansour Jahani