A musical by Simon Frenay
27′, HD, 2022
La Belle Affaire Productions

With: 
Adam Hafsia, Frank Onana, Claïna Clavaron, Mélodie Lauret, Lucas Ivoula, Kervens St Fort
Music by Niki Demiller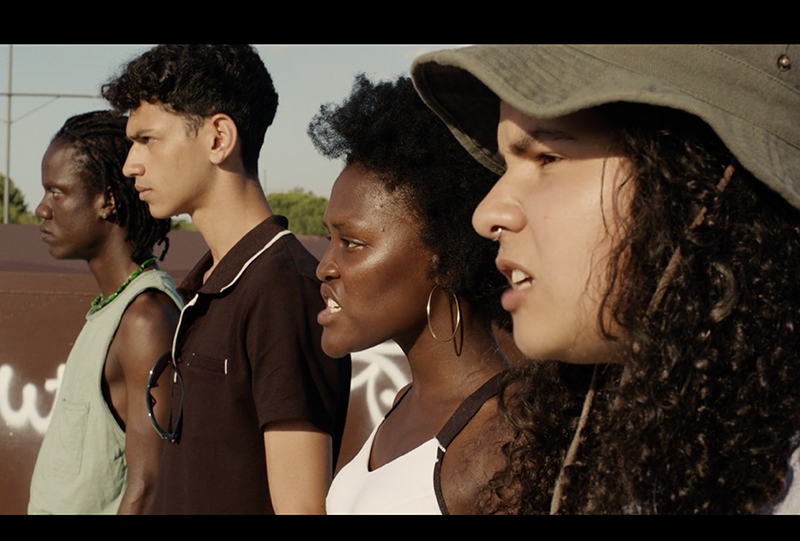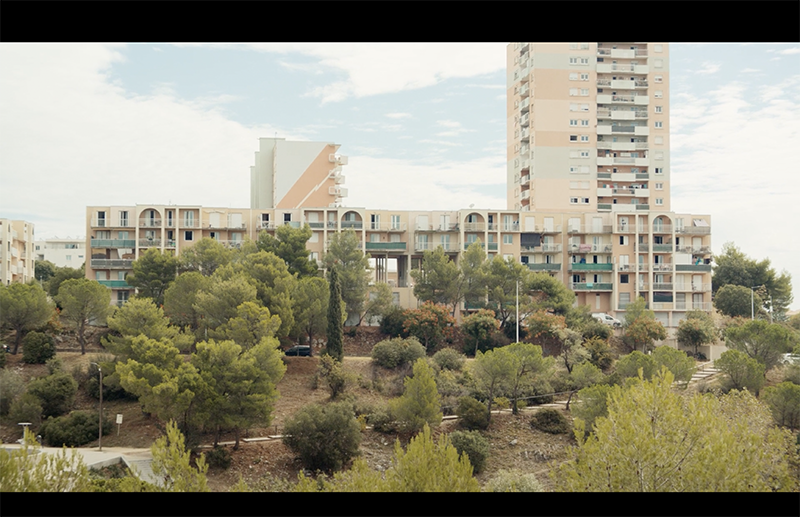 The deflagrating delicacy of adolescent dramas, an obligatory passage, profiled here in the perspective of the neighbourhoods bordering Paris. Two young lovers are forced to separate for an extremely positive reason, Youssou is accepted at Berkley. Simon Frenay concentrates a plethora of problems at this crucial moment for many teenagers: the film begins with a passionate kiss between two gorgeous boys, one black and one Arab. They're in their childhood community, at home, among friends… 
It could have been a theatrical play, is a narrative in which, knowing the current socio-political situation until the last second, we carry the fear of a Shakespearean drama. The young director opts for the happy ending in which love opens the door to hope. The chromatics and composition of the film's photography is perfectly manipulated to accompany the lyrics with clear symbolism. 
A surprising, poetic and universal musical.