At the end of September, it was the grand opening of Cosa Nostra, the latest creation of the group Yeeels and clearly the new Place to Be! Many celebrities had responded to the invitation of Sandra Sisley and her team Sandra & Co.
In the middle of the Paris Fashion Week, the opening of Cosa Nostra gathered the whole of Paris, artists & fashionistas, remaking the world while tasting the sharp cocktails of this new intimate place located in the basement of Mamamia Paris.
During this evening we met: Tomer Sisley who was coming back from the show « en terre inconnue », the actor Zinedine Soualem, the singer Micky Green, Justine Fraioli. Isabelle Ithuburu, the singer Jennifer Ayache, the actor Jean-louis Barcelona, Sully Sefil, the dancer Mia Frye, Nader Boussandel, Antoine Verglas, Laurie Marquet, Janane Boudili, Guillaume de Tonguedec, Djanis Bouzyani and photographer Marco Tassini.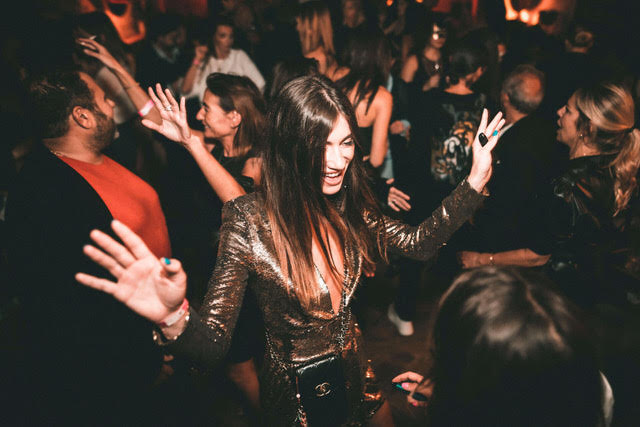 MAMAMIA PARIS
In just a few months, Mamamia Paris has become an icon of upscale Italian festive dining in Paris' 8th arrondissement. The chef has traveled all over Italy, from Tuscany to Puglia, to bring back the most delicious dishes and create a unique Italian-inspired menu: linguine with caviar, arancini with foie gras or the famous bistecca alla Fiorentina.
Squisito!
But without the family spirit, an Italian restaurant is not really one. Thus, the goal of the Famiglia « Mamamia Paris » is to surprise, in the plate and on the seating: a cuisine of sharing with a touch of fun! We all have in mind the famous recipes of Italy… But also these authentic meals in family where we speak loudly and we hum together known tunes…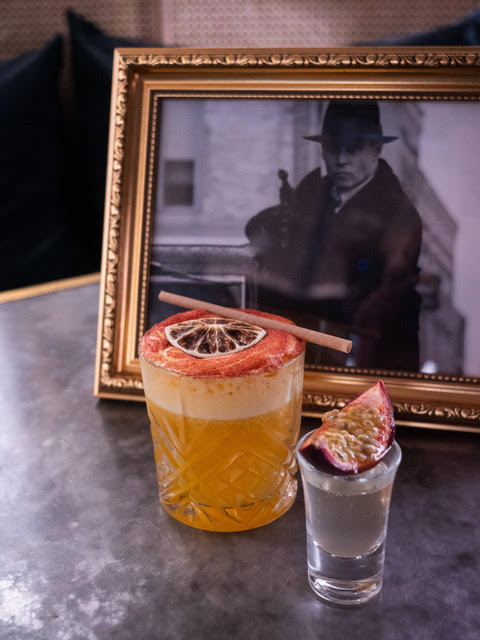 COSA NOSTRA
Located in the basement of Mamamia Paris, the bar-club Cosa Nostra is the new temple of Paris nightlife. Homage to the films of mafiosi, this reference point of the Parisian night owls is decorated with a minimalist design of the Roman years of the 70s and 80s. Don't hesitate to look up and you'll be amazed by a nice reference to the Netflix series « The Queen's Gambit »…
On the music side, the club offers a line up of international DJs playing mainly Open format, Deep oriented. As for the cocktails, the bar is open from 7pm to 2am every day. A real mixology workshop, with a team of expert bartenders who have made their mark around the world.