MY POLAROIDS DON'T LIE ABOUT AUTHENTIC BEAUTY
MARCO GLAVIANO's iconic portraits and backstage shots are exhibited in "A Life of Photoshoots" until November 13 at the Galleria Deodato Arte, Milan.
He never liked to chat…  which he avoided by moving to New York in the early 70s, the play city where, with his faithful camera, Marco Glaviano, 1942 Palermo-born photographer – an intense career in fashion – has made the « revolution » by restoring the face of the new world that was shaping itself on the thrust of Pop Art.
I experienced the explosion of pop art, a global artistic phenomenon, I went to shoot the opening of Studio 54 for Vogue. I found this point of view far behind.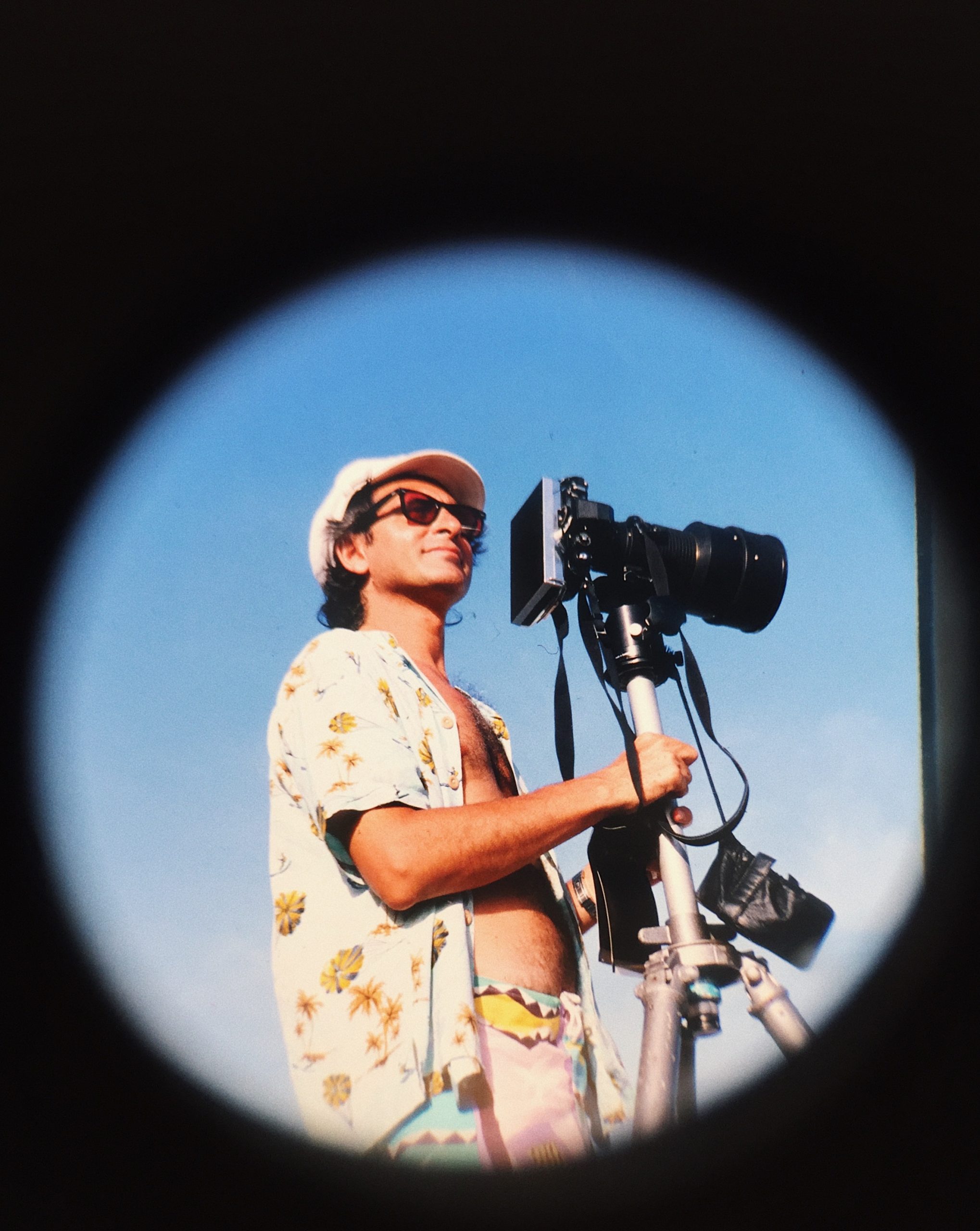 Raised on bread and art in his Sicily, he studies architecture, works as a set designer for the theatre and plays jazz. In the summer he spends hours watching his uncle work, the futurist artist Gino Severini; while at home he admires the paintings of Renato Guttuso, from which he will then let himself be inspired for the female nude shots destined to become his stylistic code together with the portrait and landscapes. With the camera it will be love at first sight, since at the age of six he wields his first Leica, an extraordinary "toy" with which to immortalise the most authentic beauty over the course of an international career.
Beauty comes from within, it is in the eyes and it is seen in photos more than in the cinema: if the subject does not have a soul, there is nothing to do. Beauty is not a question of wrinkles and age, apparent beauty is useless
he says, opening his archive. Scroll through more than 500 fashion covers and editorials that helped launch supermodels like Cindy Crawford.
Unique in her power to change your photo. And back then there was no photoshop, the models were like aliens thats how beautiful they were.
And it is precisely the power and strength of authentic images that investigates the Milanese exhibition "A life of Photoshoots" open at the Deodato Arte Gallery in via Nerino until November 13th. Together with the Icons images, created by Marco Glaviano with his models from 1984 to 2011, a hundred polaroids that show the behind the scenes of the fashions' glossy world, well before the selfies.

The first reaction of those who see a photo of a beautiful woman is: but it's Photoshop! ".The polaroid does not lie, it is a unique piece and today many photographers choose polaroids because they free us from this prejudice for which everything is fake. We thought of exhibiting the polaroids that were made on the set before taking the photo, for a technical check, but also as a divertissement if we think that Instagram did not exist.