In autumn, Paris is always a good idea. From October 21 to 24, 2021, is held, for its 47th edition, la FIAC, maybe the most emblematic of the art season events in the French capital. This year, la FIAC will bring together more than 160 galleries from 25 countries, in the new spaces of the Grand Palais Éphémère and the Eiffel Gallery, installed in its extension on Champ-de-Mars.
The selection will bring together modern, contemporary art, design and publishing galleries from France and countries in Europe, the United Kingdom, North and South America, Asia, Africa, and the Near and Middle East. The physical fair will be accompanied by the second edition of FIAC Online Viewing Rooms, the launch of which was welcomed in the spring. Exhibitors from the Champ-de-Mars will participate, joined by some fifty galleries which will exhibit exclusively online and whose list will be announced shortly.
LE GRAND PALAIS ÉPHÉMÈRE, by Jean-Michel Wilmottel 
implemented at the foot of the Eiffel Tower, on the Champ-de-Mars. This large, ephemeral 10,000 m² monument will be on display until 2024ish ….the time to complete the major renovation work on the prestigious Parisian monument. Both will host the Paris Olympic Games.
Its wooden frame and its ecological virtues make it a remarkable building, firmly anchored in our times with the environmental imperatives. The wood is PEFC labeled (from a sustainably managed forest) and wood, as you know, will capture CO2. The double layer forming the building has acoustic and thermal qualities. The transparent canvas in a non-petroleum-based polymer and is fully recyclable. A true architectural prowess, as the structure is designed to be modular and can be reused in multiple configurations after its removal from Champ-de-Mars. With this technological novelties J-M Wilmottel vision is intimately linked to the Universal Exhibitions of the 19th and 20th centuries.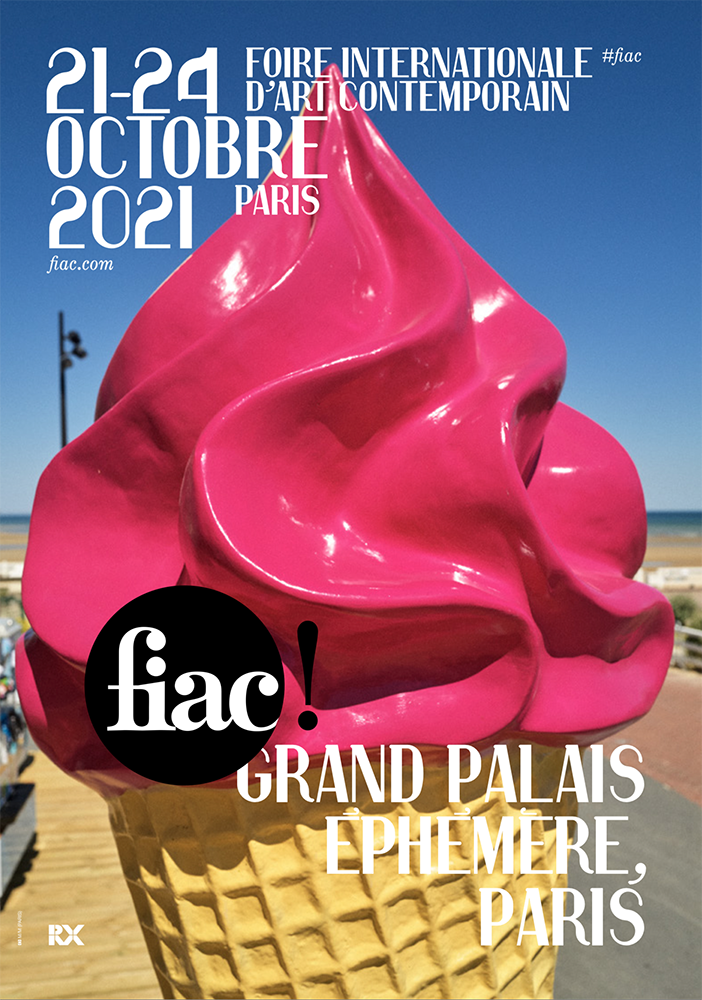 General Sector, the most prestigious galleries of the French and international scene: Galerie 1900-2000 (Paris), Air de Paris (Paris), Almine Rech (Paris, Brussels, London, New York), Applicat Prazan (Paris), Art: Concept (Paris), Massimo de Carlo (Milano, London, Hong Kong, Paris), Chantal Crousel (Paris), Paula Cooper (New York), Gagosian (Paris, New York , Beverly Hills, London, Hong Kong), Gladstone Gallery (New York, Brussels), Marian Goodman (Paris, New York), Karsten Greve (Paris, Cologne, St. Moritz), Hauser & Wirth (London, Somerset, New York , Los Angeles, Hong Kong, Zürich), Xavier Hufkens (Brussels), Lelong & Co (Paris, New York), kamel mennour (Paris, London), Nahmad Contemporary (New York), neugerriemschneider (Berlin), Nathalie Obadia (Paris , Brussels), Pace (New York, London, Hong Kong, Palo Alto, Seoul, Geneva), Perrotin (Paris, Hong Kong, New York, Seoul, Tokyo, Shanghai) TEMPLON (Paris, Brussels) , Thaddaeus Ropac (Paris, Salzburg, London), Esther Schipper (Berlin), Georges-Philippe and Nathalie Vallois (Paris), Van de Weghe (New York), White Cube (London, Hong Kong), Jocelyn Wolff (Paris), Zeno X (Antwerp), David Zwirner (New York, London, Hong Kong, Paris), to name a few.