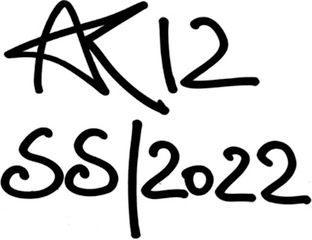 Stage yourself, take the light, be who you want to be. The Vivienne Westwood 2022 Spring Summer collection gives you the urge to express our inner being. No fake parade, no pretence, nothing less than the best yourself. That freedom and life quality we earned this last two years is visible in these designs. Andreas is encouraging us to continue this quest through his collection and not only. Oh, those frameworks-like dresses, you become the cabochon cut gem.
Some 80's reminiscence with the broad shoulders and the transparent white organza dresses worn with cotton polo shirts. Something of that sweet rebellion with the elongated caps that become bras, capes worn as unisex dresses in white silk twill, or worn as coats in black terry cloth. Nerhu coats and damask pyjamas, burqa for men with zip in rigid black silk and black tulle.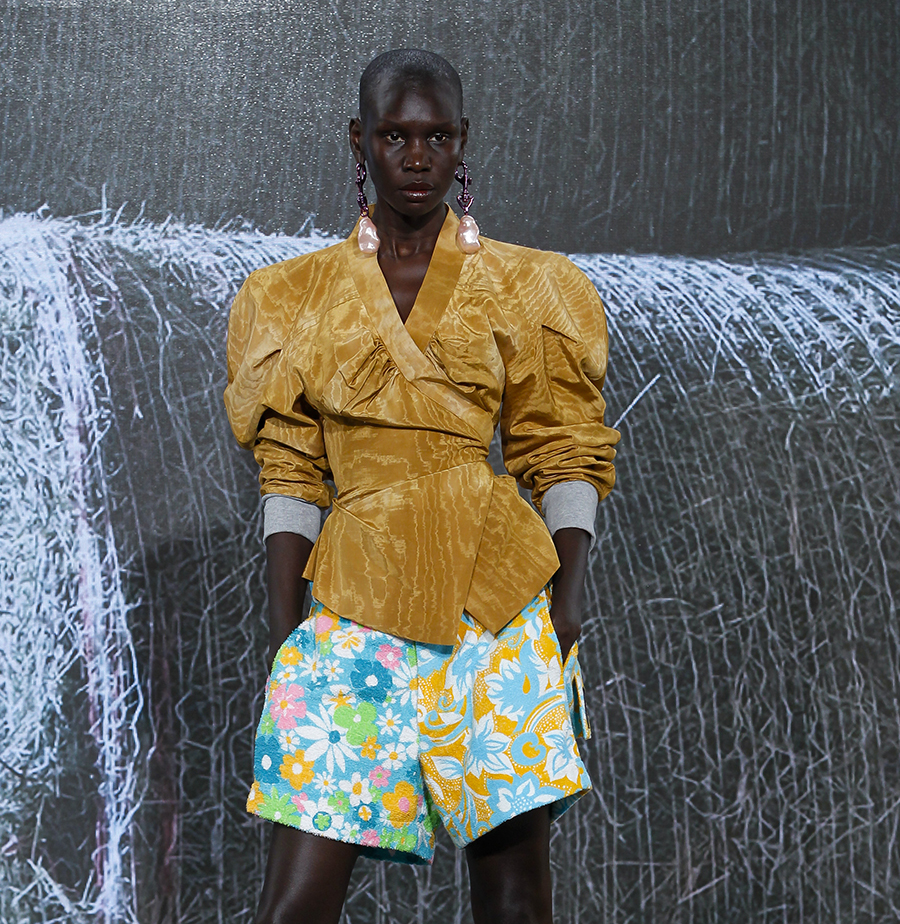 Theatre is a search for expression directly linked to the quality of life and, in this search, you can find a great purpose.
Everything is different, I designed the garments with comfort in mind. Leftover fabrics and hand-made knitwear from georgette scraps. I thought about Marilyn, focusing on straight skirts. Shorts worn as tailored suits paired with sexy jackets. So unisex, prints, rubber, white, black, pink and red.
Shirts with 17th century inspired collars in white silk satin. Dresses made from shawls or technical material. Boots up to the waist. Structured, or de-constructivism, transparent or latex thick, soft, light, funny and absolute sexiness. The westoodian elements are there, tiny waists and corsets, visible shaped bras and deep cleavages, layered and draped.
"Use it!",  is telling us Andreas Kronthaler; make it yours, if you explore the collection  you will find a thousand ways to mix the pieces.
Eclecticism and eco-responsibility are the new norm. Old and new but respectful fabrics, intimate to very intimate pieces, this collection is a passage to a new state. I do not even want to name it state of mind, new way of life, maybe call this a glimpse of new horizons.  Something to look forward to, a deep fresh inhale that gives you shivers to the bones. For this the underline is solid.  Have an attentive look at the labels and you will understand more about recycling awareness in the Vivienne Westwood fashion house. There is a way to a better fashion.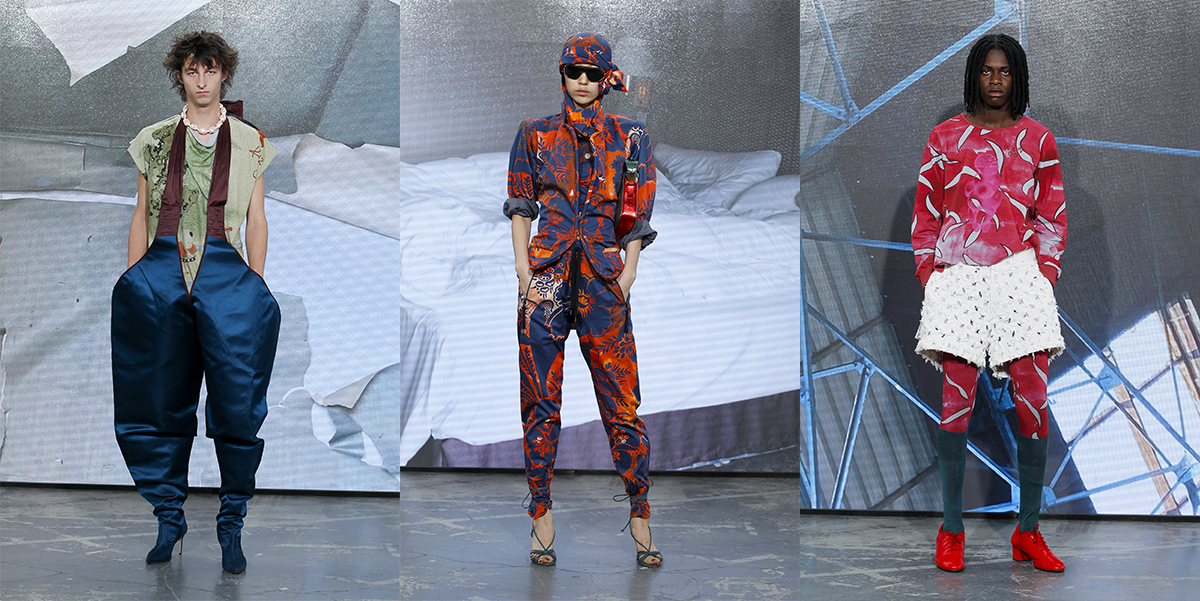 I have thought of a new beginning, but for this to happen you have to make room for it. This is what I have tried to achieve with this collection.
I hope you help me get to new beaches
I can't wait for Vivienne to wear the collection.

backstage by Marco Tassini