Poetics of sustainability, warriors and superheroes of contemporary problematics, this is what we like about the Vivienne Westwood collections. Dame Vivienne and Andreas Kronthaler have been pioneers of a conscious sourcing for fashion. And it works, not only their style never suffered but it welcomed a new living philosophy. This chaos we need it, more than ever, as the new order does not work.
"For the SS22 main collection we have made further progress in sourcing lower
environmental impact alternatives to conventional materials. Overall, the total amount of low impact and cruelty free materials in the main and pre-collection combined is 98%.
This percentage includes materials which are made entirely or partially with either organic cotton, recycled cotton, organic silk, recycled polyester, responsibly sourced viscose or mulesing free wool or a combination of these. "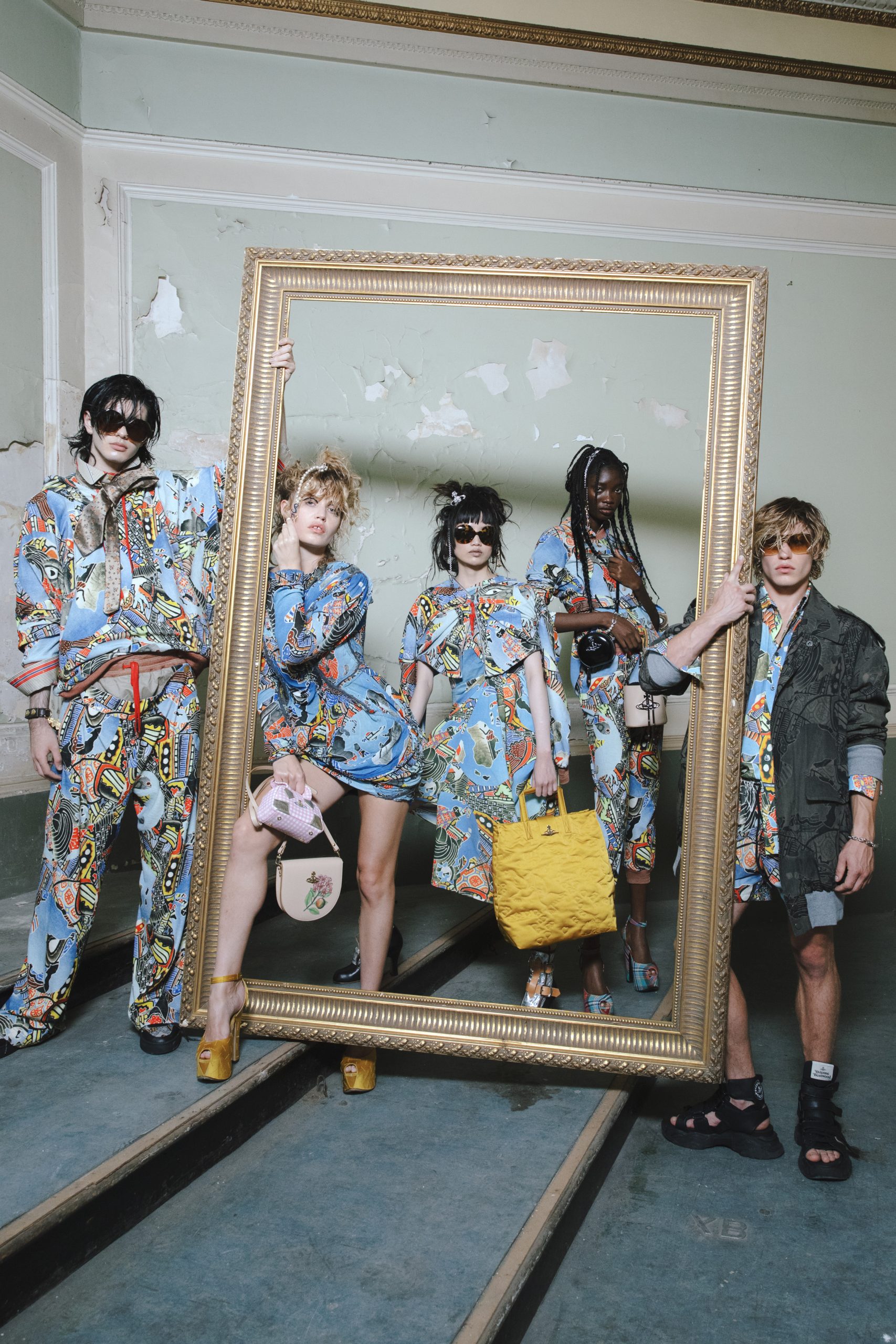 *They are proving this circular process works. In the ateliers, a Material Kit assists the choices of the design team, including an ethical database and a preferred material list  For this 2022 spring summer collection the wool is sourced from a regenerative agriculture farm practicing holistic technics that focuses on enhancing the  ecosystem, and strengthening the health, vitality and fertility of the soil. The recycling has become an important topic, as mixed fabrics do not offer a god ratio they work mainly with 100% materials for future reuse. For the serge and the prints, the suppliers are aligned ned with ZDHC (Zero Discharge of Hazardous Chemicals) following a global approach to the management of chemicals to create a responsible way of producing clothes by reducing the dissemination of dangerous substances into the environment. While the recycled denim is manufactured by a company who committed to the Greenpeace 'DETOX MY FASHION'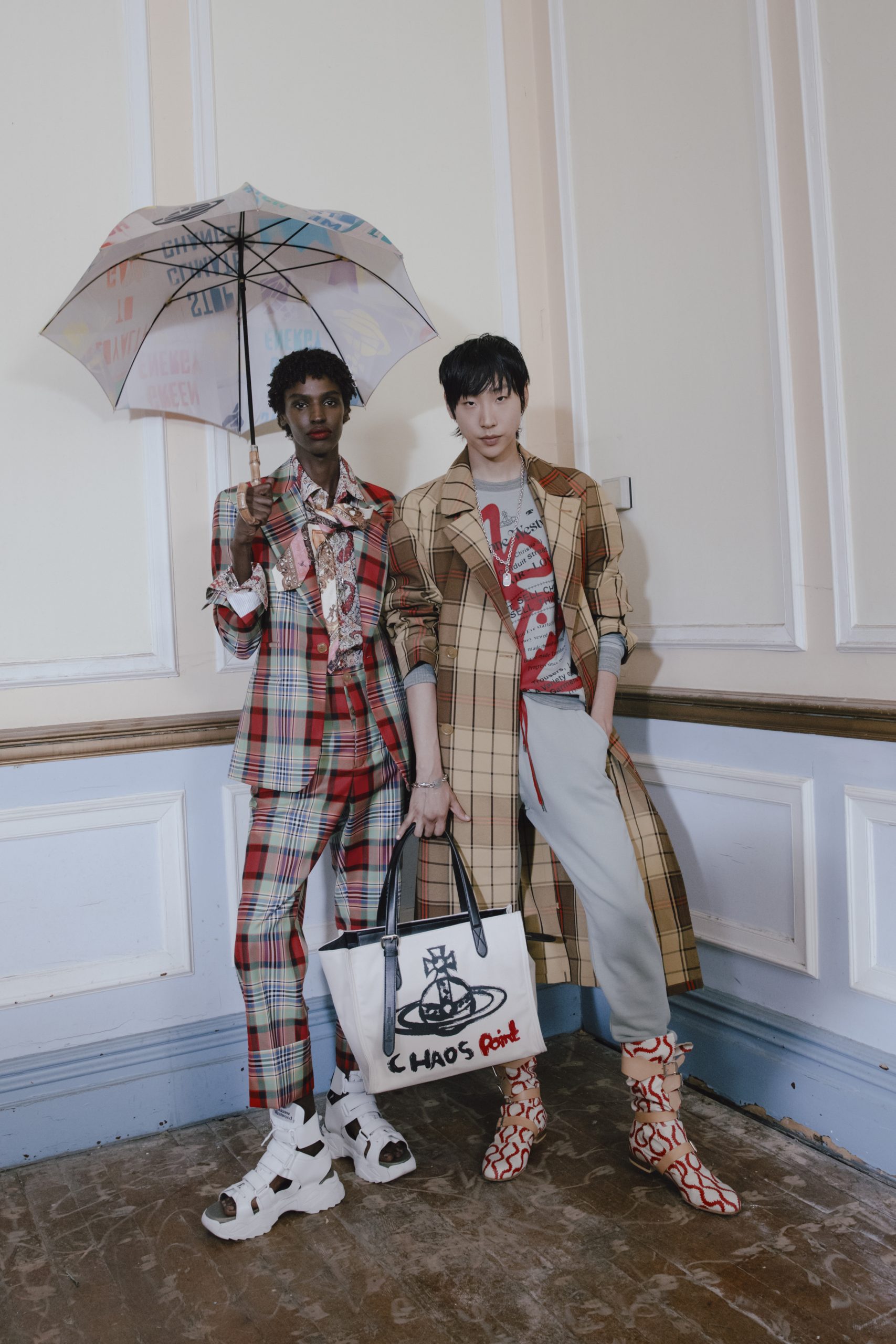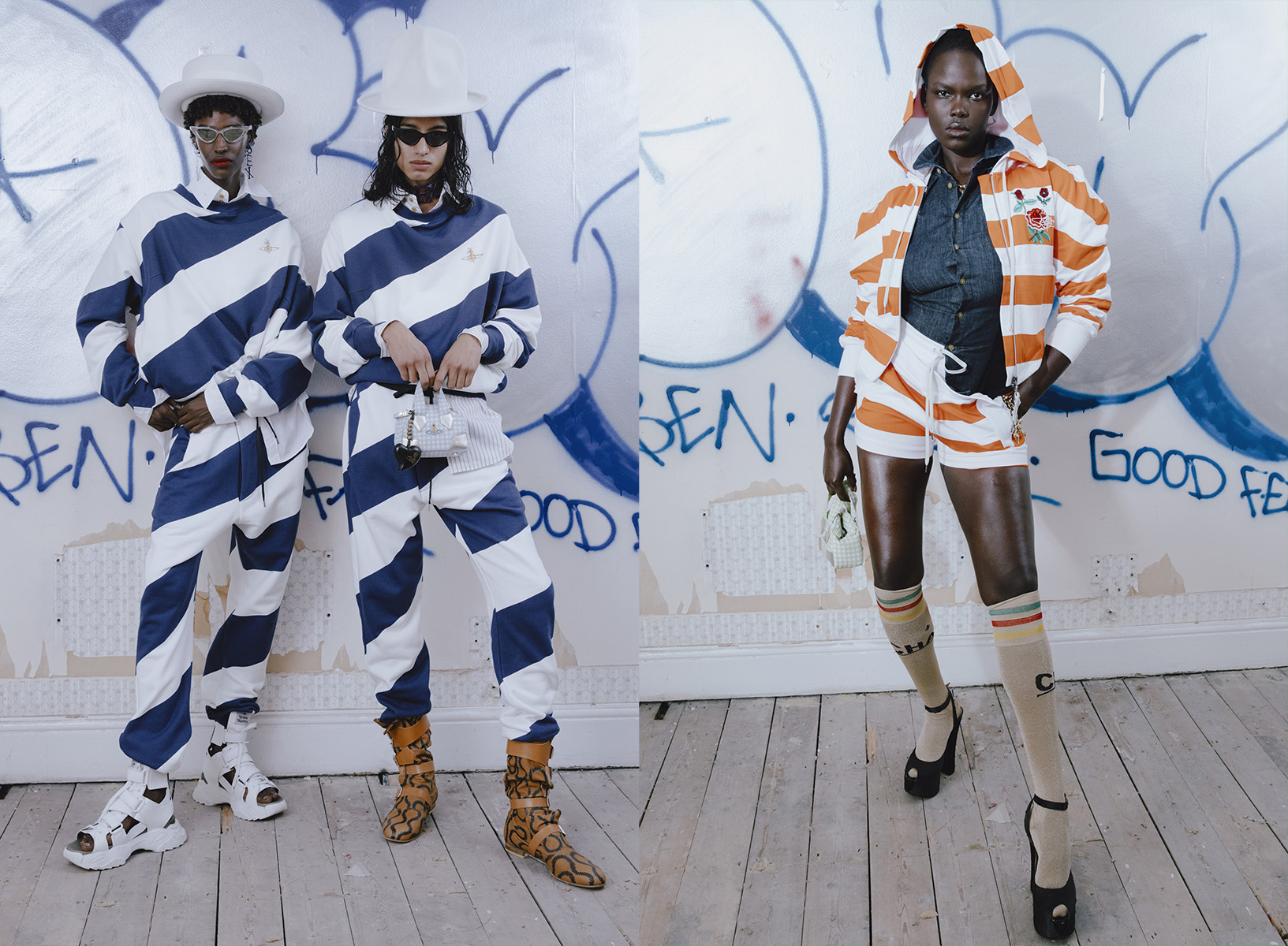 But enough talking technics, this collection is utterly sexi. Seeking roots into the John Redfern collections – established in 1811, European leader at the XIX-XXthe century shift with shops in London, Paris and New York, among others. The historical impact of this house was tailoring garments for women who rode, went yachting and played tennis. These tailored dresses and suits were increasingly adopted as everyday wear by influential Redfern clients – offered a classic line with outrageously sensual elements.  Structured and plunging cleavages,  tiny shorts and large platform shoes, all adorned with handbags and tiny clutches, and with the eternal westwoodian pearl jewels. The prints are beautifully messy and the tartans are of the timeless style.
A notable success of this collection is the 0% new synthetic fibres. The only elastane presence is from recycled materials. But the search is an ongoing process, like for the ribs or trimmings.