Between water and skies, in a poetical proto-matter lies a precious knowhow. Skilful hands and inventive minds come together to forge heritage pieces of permanent beauty.
The Venezian sky depicted on the San Marco's Basilica is transposed by CHANEL onto the Constellation Astrale set. These earrings are carved from a powerful lapis lazuli mosaic. Vibrant stars are set with yellow sapphires tu uplift like comets passing through the night.
Cover – Chanel – CONSTELATION ASTRALE earrings – lapis lazuli, yellow and white gold, yellow sapphire and diamonds
Lets fly higher Under the Stars to reach Saturn. One of the 150 pieces from the Van Cleef and Arpels Sous les Etoiles collection. It is a tradition for the emblematic jewellery house to take inspiration in the Universe's complexity. Technical prowesses, the artisans entered in deep historical and literary references, from Jules Verne to 17th-century astronomer Johannes Kepler or French scholar Camille Flammarion these jewellers become themselves inventors and explorers.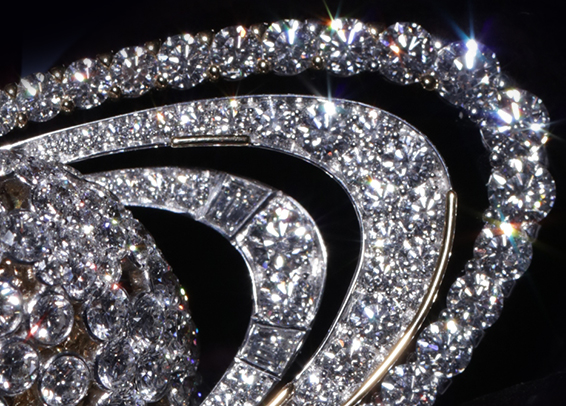 Van Cleef and Arpels – SATURNE clip – white gold, yellow gold, diamonds
Boucheron -PLASTRON Ring – white gold, columbian emeralds, diamonds, black lacquer
Light and darkness, Yin and Yang, the contrast. Layers of beauty and mineral simplicity. Abstract aesthetics that bring inspirations and structural sense in graphic lines. The universe above and under, where precious gems are born to offer us timeless genderless jewellery pieces interpreted by Claire Chasne from the Boucheron house historical collections.
Give life significance, like for the serpent, the first for humans to bear symbolic value. Knowledge, Balance, Wisdom, Change, Renaissance, Transformation, Eternity…Life circle, Ouroboros, the famous snake that bites its tail, the cyclical aspect of the universe, and immortality. This life creation process, first delicate like Precious Lace. Aerial clouds of feminine serenity illustrating a fluorescence of diamonds.
Bvlgari – SERPENTI neclake – white gold set with pear-shaped emeralds and pavé diamonds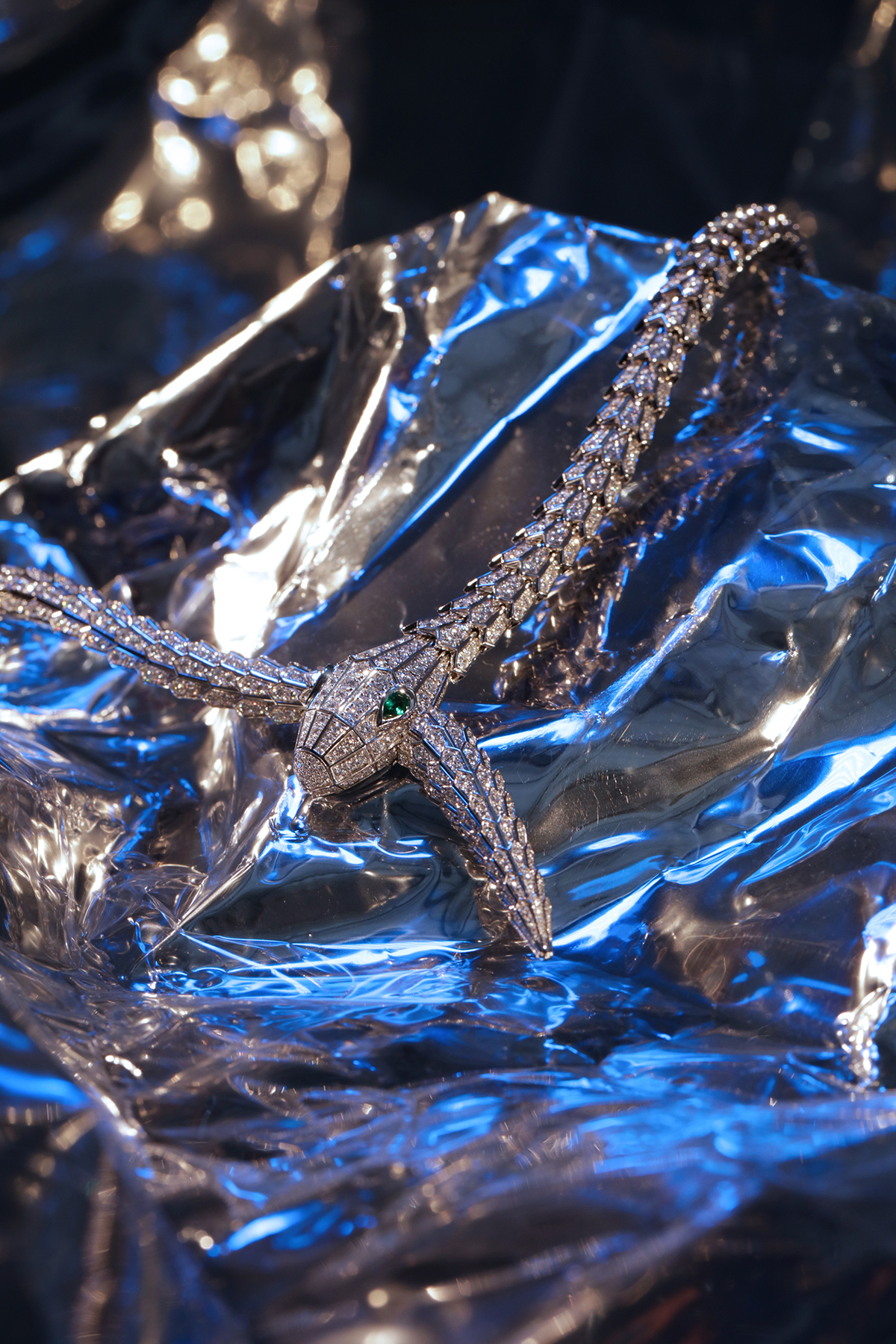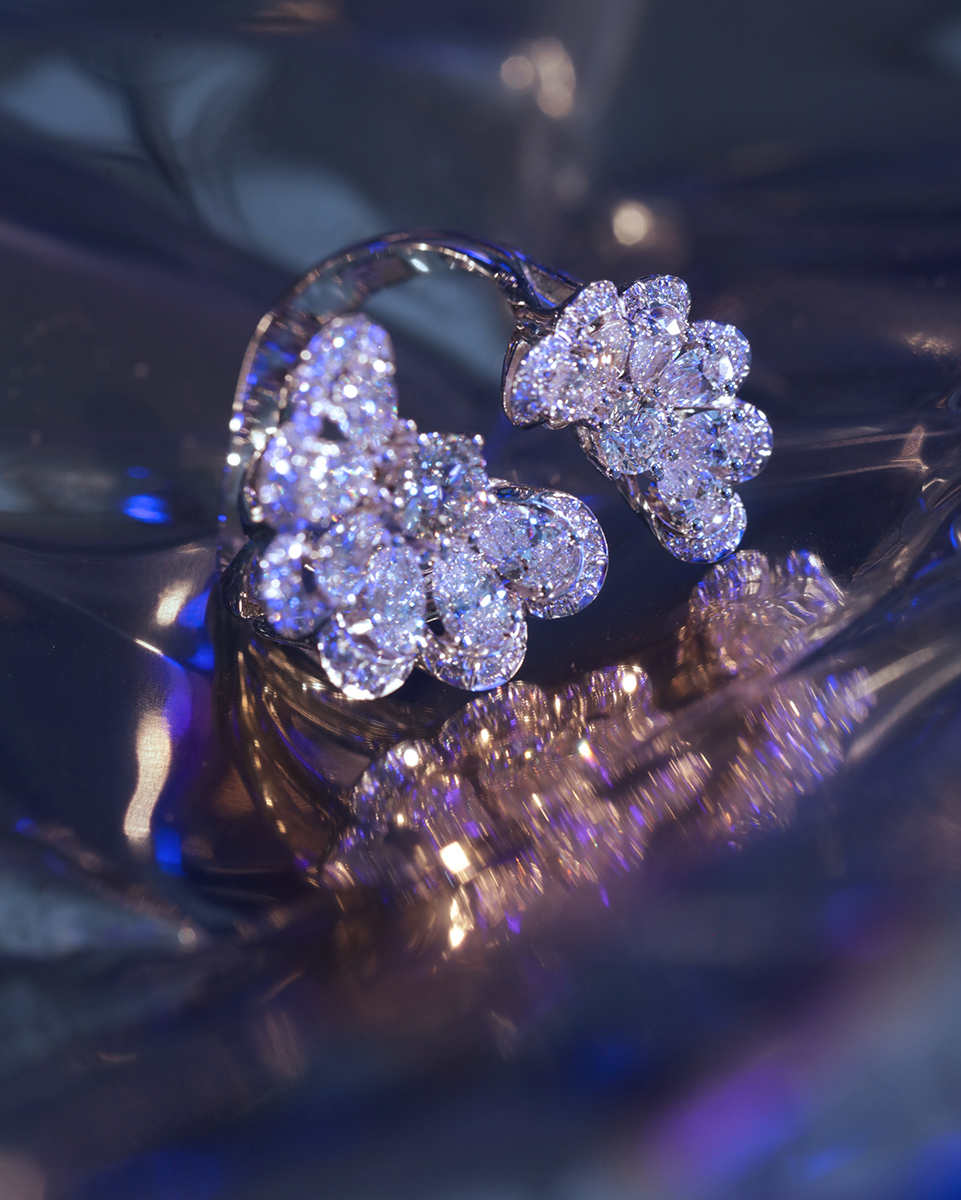 Chopard -PRECIOUS LACE NUAGE ring – white gold and diamonds
Christian Dior – ROSE DIOR ROSE HELIOS jewellery watch – pink and white gold, rose sapphires, tsavorite garnets and diamonds
Bloom, grow primordial garden of eden. 54 dazzling Rose Dior high jewellery harvested by Victoire de Castellane. Opulent textures and generous shapes overwhelming of romanticism. Find a pice of time into a mesmerising time piece and let your mind wander away.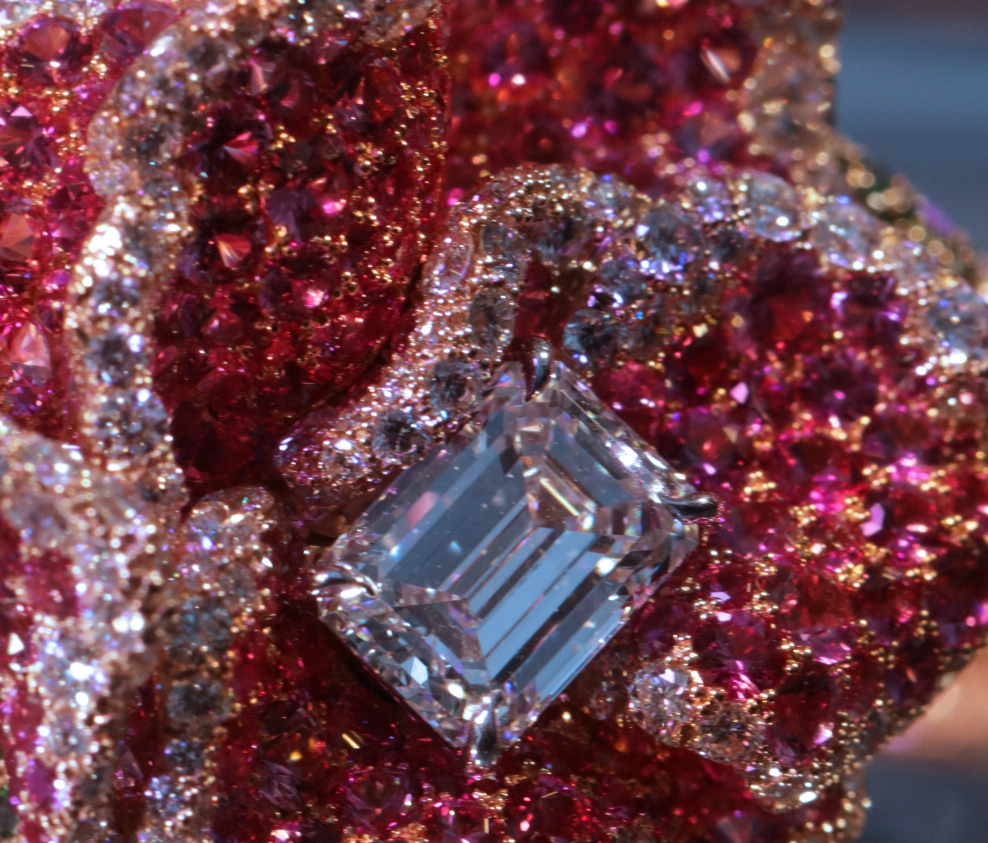 Forge thy Wings of Light, emerge, brighten the lagoon with your Ecstatic Dance. The warmth of the maestrale wind, the golden light shivering over the waters are sculpting a bracelet of sycamore trees and mother of pearls, straw parchment and soft velvet leather. The earthly beauty enlaced with gold and precious gems.
Piaget
ECSTATIC DANCE bracelet
yellow gold, rubellite, pink tourmaline, straw, parchment, leather, mother of pearls marquetry and diamonds
Art Director
Alexandra Mas 
Photogrpahy
Marco Tassini 
Lights
Enguerrand Lecacheux
Assistant
Andressa Monteiro, IFA Paris
supported by Canon France, these images have not been retouched