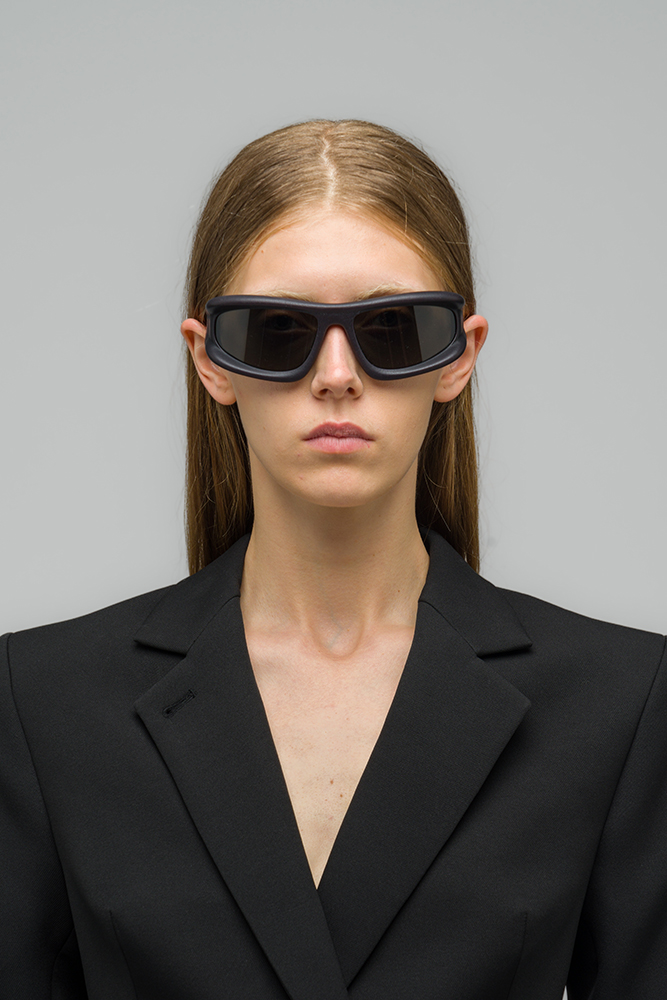 In a celebration of Berlin's independent spirit, MYKITA and 032c have joined forces to unveil a captivating collaboration in eyewear design. Named MARFA, this creation embodies the unmistakable 032c aesthetic, serving as a symbolic representation of freedom, exploration, and artistic expression. Its distinctive wraparound design boasts fluid lines and a sculptural essence that engages the senses.
Crafted from MYKITA's pioneering material innovation, the patented MYLON, MARFA achieves a remarkable balance between expansive volume and lightweight construction. The cylindrical silhouette showcases lenses meticulously carved from a rounded shield, positioned at a subtly tilted angle to produce surreal reflections. This creative play with perspective lends an air of intrigue to the design.
Handcrafted at the renowned MYKITA HAUS in Berlin, MARFA is presented in four captivating color variations. These meticulously assembled pieces will be made available to the public from early 2024, ready to be found in MYKITA Shops, the 032c Workshop located in Berlin, and select retailers worldwide. Enthusiasts can also explore and acquire MARFA online, accessible through mykita.com and 032c.com/store, marking a new chapter in the story of this visionary collaboration.