Transcendence: Exploring Boundaries through DAWA at 35/37 till June 11th Curator: @latif.eu
Text by Diane Pernet
3537 has filled a much needed gap in the creative community for the past few years, in the fall Dover Street Market Paris will take over the space.
In Paris, there is a grand structure built by nobles, with wings, stairs, and meeting rooms. Its chimneys reach up to the sky, and over time, it has undergone many changes and renovations. Once it belonged to Marie de Rabutin-Chantal, and later to Mme de Sévigné, who found inspiration within its halls and wrote letters there. We can imagine people moving through its spaces, with flowing fabrics and footprints on the floors. It has been abandoned and rebuilt multiple times, but now it is a hotel with a beautiful central gathering area and an accessible passage from the street to a garden. Elevators have replaced the old stairs, but the handrails still carry the imprints of its previous occupants. The building's vertical perspectives have evolved with modernity. These protected forms somehow hold the histories and mysteries of those who lived and visited, continuously changing hands. The hotel is now entering a new phase, preserving its heritage while embracing the future.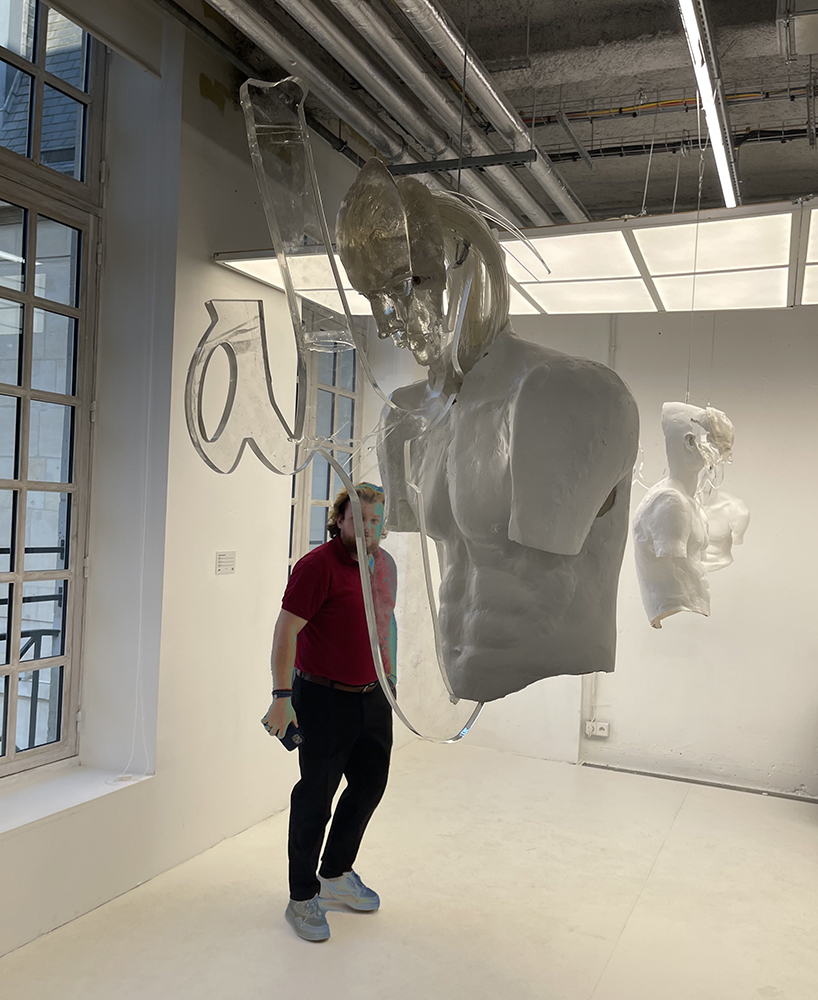 It is a place where various activities converge, with parallel paths and exciting interactions. It aims to foster a sense of community, guided by its architectural pillars, beams, connections, and structure. The building's design reflects certain values and principles. In its next transformation, it commits itself to Paris and brings together different entities, engagements, conversations, interventions, and artistic expressions. It is a symbiotic space that integrates various elements and depths, pushing boundaries and inviting curiosity. The role of 3537 is to explore, activate, and connect, like a project or event unfolding from a cauldron, driven by purpose. It strives for transformation and collaboration, transcending time and categories, while providing definition and meaning. Visitors, guests, and participants have the power to shape the space as they engage with it. It aims to coexist with the present while honouring the past, being mindful of legacies and striving for a timeless essence. It's activity is rooted in listening, synergy, and dynamic responsiveness. "Come through…"
In the upcoming transformation into Dover Street Market Paris, scheduled for October, the essence of 3537 will continue to thrive. In the remaining two months the creative collaboration that is 3537 will bring you remarkable explorations in the realms of art, music, film and literature.
As a limited-time experience until June 11th, you can immerse yourself in DAWA. I suggest beginning your journey in the HUB, located on the -2 level, where you can delve into an extraordinary sonic cinema curated by adc303. Brace yourself for an immersive experience that transports you to the last 7 minutes on Earth, allowing you to feel and hear what that moment might be like. After this captivating encounter, venture through the diverse galleries spanning multiple floors within 3537 and unravel the wonders they have to offer.
DAWA by LATIF AND FRIENDS
"Dawa" in Arabic can either mean "disorder" or "bazaar". This word and the cessation of 3537, are the inspirations for the group exhibition that will be held at the Hotel Particulier. This exhibition presents a group of artists whose mediums range from sculpture to sonic installations and even memes. This exhibition is curated by Latif Samassi, a member of 3537.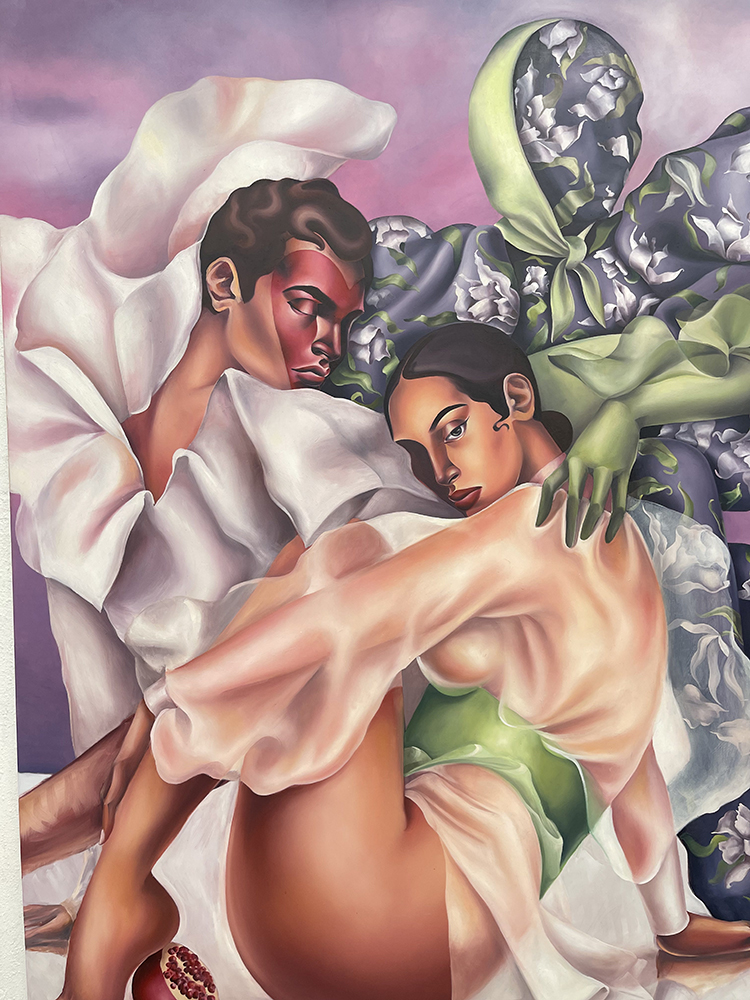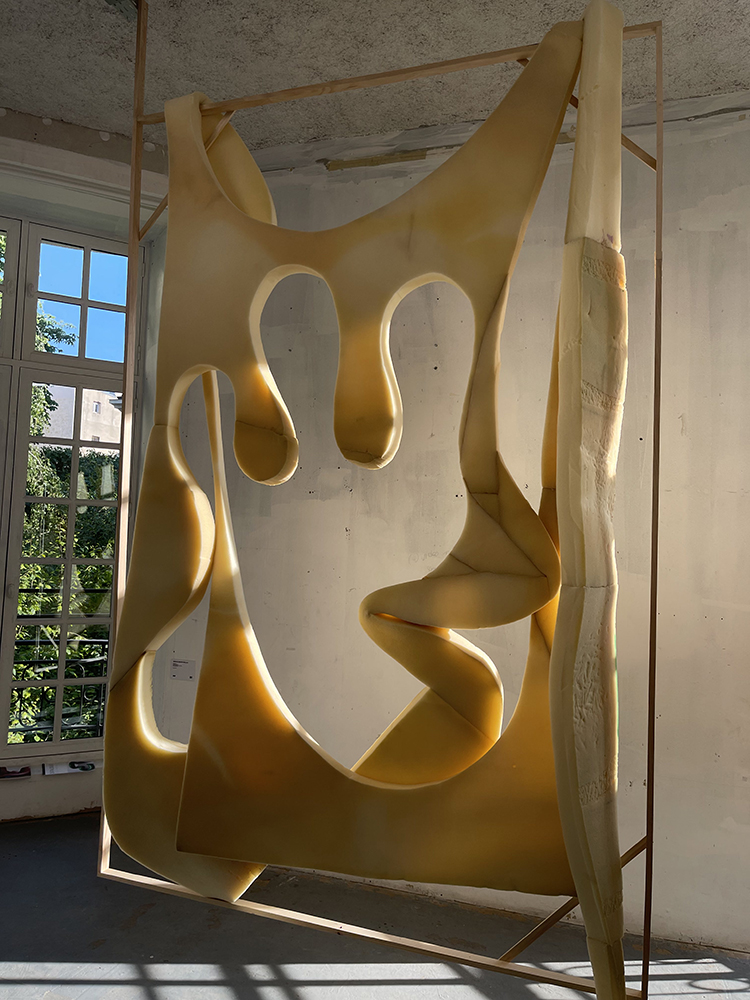 « With this presentation, I wanted to focus on the aesthetic experience, rather than the excessive conceptualization that often comes with curating an exhibition of this magnitude. This 10-day exhibition will showcase works by more than 30 international dynamic artists, who range from emerging to established. This visually staggering showcase of art is significant, as it is a heterogeneity of voices within contemporary art. » Curator, Latif Samassi