In his pursuit of lost time, G. Wen has set out to uncover the elusive Parisian Night Creatures – enchanting and captivating beings teeming with passion and mischief. Through his signature evenings, he has crafted a highly selective and enigmatic world where poets, musicians, dancers, and visual artists take center stage, expressing their unique creative visions.
While Paris is renowned as the capital of the arts, it is also thanks to G. Wen's astute eye and talent selection that have made it the epicenter of performing arts. The Castel is a must-experience destination every Tuesday evening, and Bain Douches on some Fridays. G. Wen electrifies the night with his expertly curated playlists and live performances that are precious, intriguing, and avant-garde.
G. Wen's influence goes beyond creating exceptional events, as he often shines a spotlight on up-and-coming stars, showcasing his innate intuition and dedication to promoting emerging talent. It is this commitment to the arts and fostering creativity that makes G. Wen a true visionary and an essential figure in Paris's vibrant cultural scene.
One night at Castel, we witnessed a versatile artist – a dancer, stylist, performer, artistic lifestyle enthusiast, and model – whose talents were on full display. From the moment she graced the stage, she held us spellbound enveloping the entire room in a burst of energy. We were awestruck as she seamlessly blended her many skills. With her body as her canvas, she unleashed her deepest thoughts and visions with every step and every gesture. Through her art, she explored the limitless potential of expression.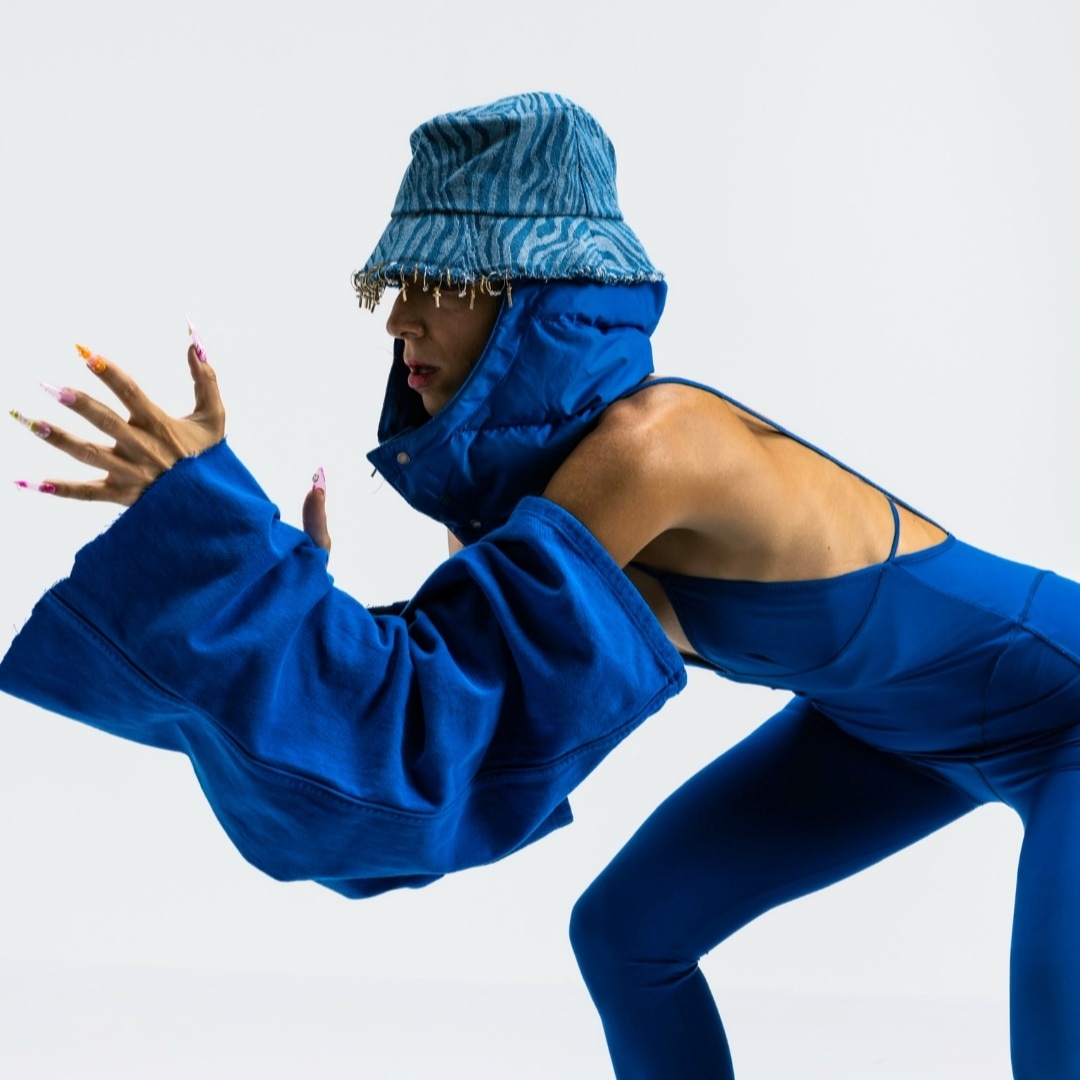 Who are you Ludovica MOCCIA?
Artistic director, photo stylist, and dancer based in Paris since 2012. Since 2018, I have been realizing the "creative film" that I have in my mind through my editorial photoshoots and artistic videos, where each person embodies a specific character, often invented by my imagination but also inspired by characters from our past history. For the styling of my projects, I work with several fashion brands, with several fashion designers, and on my own I customise a lot of pieces to create real unique and upcycled pieces: notably the "Septum Bob". Regarding my editorial shootings and creative videos, I collaborate with many professional photographers, directors, makeup artists, hair stylists, etc. There is always a big team behind each project that I undertake.
 G.WEN; What is your daily passion?
L.M.: It's definitely dance and scriptwriting. I am passionate and my work is definitely what I am most passionate about.
G.Wen: What is the spirit of your artistic universe?
L.M.: The freedom of expression, making the absurd beautiful, making those who do not dance dance, creating real characters and bringing them to life.
G.Wen: Can you describe your typical day?
L.M.: The good question, ahaha… honestly, I don't have it, but despite that, I am very disciplined. In fact, I am used to managing everything on my own, and as a result, my days are super busy. My life revolves around photo studios, rehearsal rooms, fashion houses, cabarets, and record labels… It can really vary depending on the project I am working on.
G.Wen:  What is your favorite playlist?
L.M.: I have a passion for instrumental music from films, it makes me feel very emotional. I love Michael Jackson, Whitney Houston, and Barbara Streisand. And as for contemporary singers, I adore Rosalia for both her music and her artistic universe in which I can relate.
G.Wen: Can you describe the spirit of your choreography at the Club Chez Lulu and its artistic concept?
L.M.: My role at Chez Lulu is very particular, I am between the artistic direction and the choreography. I have been there for not very long and I propose a choreographed reinterpretation of very famous songs. French people love reinterpretations and revivals, and I thought, why not propose a "musical" concept and that's how I put it in place. The project is still evolving and in full creation, and so far we have had very good feedback! Soon we will have a wide range of revisited music for all kinds of audiences!
G.Wen: How do you see fashion?
L.M.: Fashion, for me, is a form of expression. I like to recognize personalities based on the way they dress. I am pro-trends but against people who cancel their personality to look like someone else.