Bea Kurtis is a multi-talented artist committed to capitalising all her work
by G.Wen
When asked about being an influencer, Bea doesn't identify as one, as she doesn't sell products like shampoo or soap. Instead, she is a content creator that 'influences' her public positively. She doesn't like being put in a box. She believes in chivalry and self confidence, and has a strong distaste for people who lack ambition.
Bea's passion for music runs in her blood, as her great-grandfather, grandfather, and father were all involved in music in some way. She has been writing poetry since she was a child. She collaborates with various beat-makers to create her music, but she always writes her own top-lines.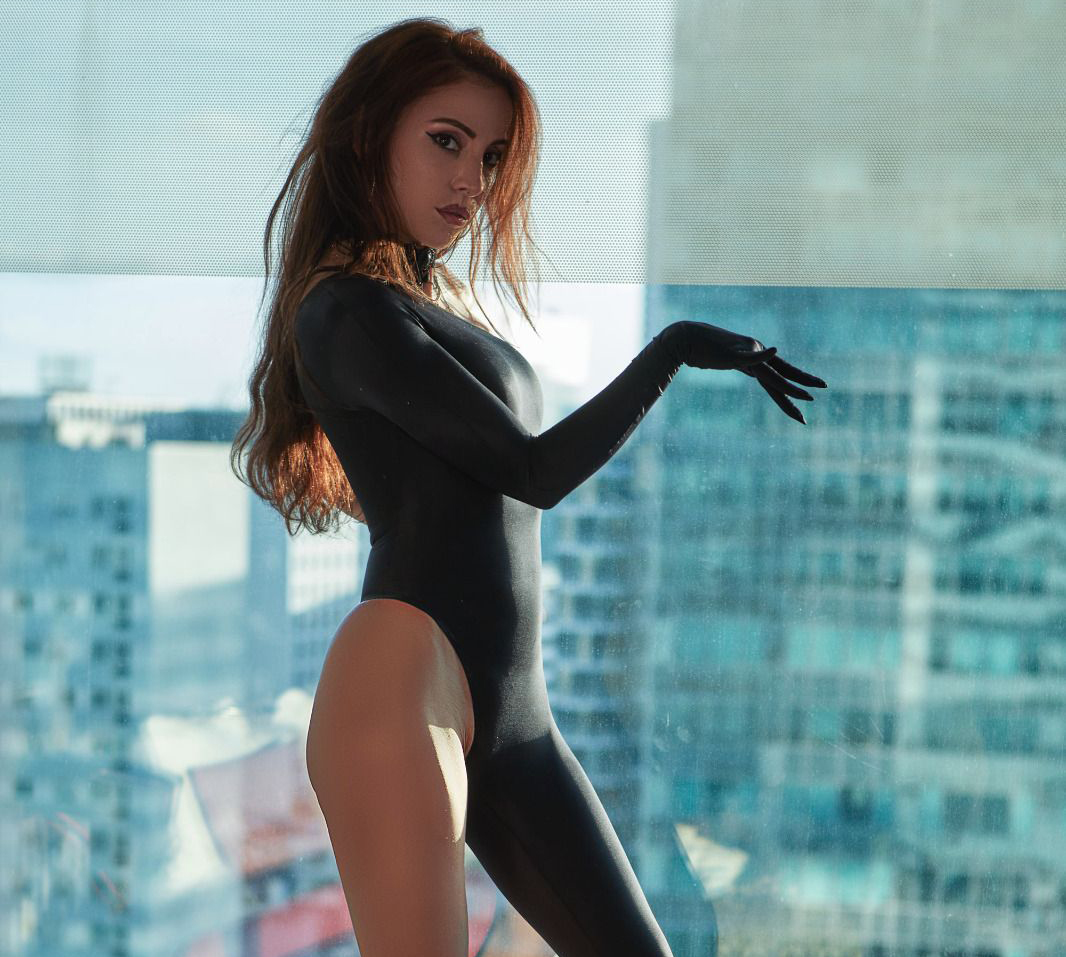 G.Wen: Who are you? BEA KURTIS?
Béa Kurtis: I am a performer artist, a singer, songwriter, composer, dancer, actress, content creator, and a businesswoman. I am a complete artist, as my mother would say. I monetize everything I do.
G.Wen: Can you tell me about a day in the life of BÉA KURTIS?
B.K.: Social media, shooting, my music, my show, personal projects, not to mention my personal life.
G.Wen: What does it mean to be an influencer today?
B.K. I don't call myself an influencer. I don't sell soap, shampoo, and other products. I am a content creator, a TikToker, a performer, and a showgirl. I don't want to be associated with influencers. I have worked hard and relentlessly to gain each of my TikTok followers. People pay me just to see me, so I give them what they want, trying to create quality and varied content.
G.Wen: Your films are seen as mini-comedic sequences? What is the intention of these films?
B.K. To make people smile. On my TikTok, I either walk or sit with a little phrase, or I vlog. My community likes my humour and my body.  "Influencer" is not my formulation; it's yours. I am an artist, first and foremost, and a content creator. If my music makes people feel good, dream, and if my content influences them positively, then I am happy. That's the goal.
G.Wen: Tell me about your community and how you define it?
B.K. My community has become my virtual family. They are part of my base.
G.Wen: How do you think about your scenes and creations for Instagram?
B.K. I have a lot of imagination. It comes to me just like that, taking a shower, opening my door. I have many ideas all the time, just like when I create my songs.
G.Wen: Tell me about your choreography and song? How did you conceive it?
B.K. When I create my songs, I sit at my synth, create a melody, my topline, and it's off with my notebook and pen. I have my studio at home, and I'm comfortable in my bubble to create. 
Cheval A 3, I collaborated with Verbalkint, a good beatmaker.
For G du Cul, I collaborated with MLK, a beatmaker.
For Fals, I collaborated with LIL.
Even in collaboration, I do all my toplines, it's my gift, etc.
For "Cheval A 3", I wrote and recorded it next to my toilet in my old apartment, which was so small, but I was happy to create it. I was inspired by two people who attracted me; I daydreamed without knowing which one to choose, and then "Cheval À 3" was born just like that. I have been writing poetry since I was a child, and music is in my blood. My great-grandfather, grandfather, and father are all immersed in it. Concerning my choreography, I have practiced a lot, and I am well surrounded. My friend Hakim Ghorab is my artistic director. There are no secrets, you have to work. However, I have been working on my pelvic and kidney blockages for a long time, even though I started wining late.
 photo Claudio Montemonte58
G.Wen: Are you a feminist? Is there feminist thought among influencers or influencer?
B.K.: I am not a feminist. The Femen do not represent me at all, and I hate politics. "I am not in any groups, I hate that. I am a woman with my own education and values, not those of others. Social networks are just a facade. My life consists of what happens in private with my family, which is what I love the most, along with my music, dancing and playing, which I already do.
Just the word "feminist" puts us in a box, just like "Valentine's Day". We should spoil our partner every day, it is the duty of both men and women to take care of each other every day… that is one of my values, for example.
I like a man to remain a man, to be chivalrous and gentlemanly. I like virility, and I hate cowards, freeloaders, guys without goals or ambitions who do not take care of themselves. I want to shake them up. I don't like weak men. I like a man who is fulfilled, virile, generous,  elegant, enterprising, who knows how to take care of a woman, you know?
I also love women. I love them to be free to do what they want with their heart, body, and soul without being judged by anyone.
G.Wen: Is art impossible for you, and why?
B.K.: I'm sorry, I didn't understand. I am an artist. Have you listened to my music and my albums? I do almost everything myself. Music is my art, so why are you asking me this question?
G.Wen: Tell me about the concept of Béa Kurtis.
B.K.: Béa Kurtis is me. That's my name. I am a charismatic woman who does good with my lyrics, my voice, and my body. I am a woman who scares people. I am loved, and I love people, sometimes. I am a woman whom people talk about without knowing me, inventing things about me without knowing me. For example, there are rumours that I was born when my mother was seven years old, that I was married and divorced, that I was a prostitute, that I am independently wealthy, that I am transgender, that I am an extraterrestrial, that I am a man, and so on, haha…You know, the people who talk about me are so low that I call them the bugs in the matrix. God sees everything.