We are entering a perfect Indian summer, that feeling of sun chasing and easy strolling holding on the softness and summer reveries. Allow me to take you into a divine dream, one made specially for your feet. The story of a brand that will bring you joy and make you walk with dignity. 
It starts a long while ago, in Africa…
At the age of eight, I was moved from home to home after my parents separated. After a long and difficult journey, I was received by my grandmother. Although she was not schooled, she invested herself in my education and provided funds for my studies. Above all, she instilled in me a strong sense of belonging and strong values that serve me every day, and encouraged me to dream big. I spent my entire childhood with her in a town called Kankan, about 700km from the capital. When I reached high school, she sent me to continue my studies in the capital Conakry. I am originally from Guinea-Conakry, on the Atlantic coast,  West Africa
Souleymane Saël BAH, this young prominent man, finished his studies abroad and already during his master he has been working for French luxury brands. Soon after his departure from home, his grandmother dies, living him estranged from his roots.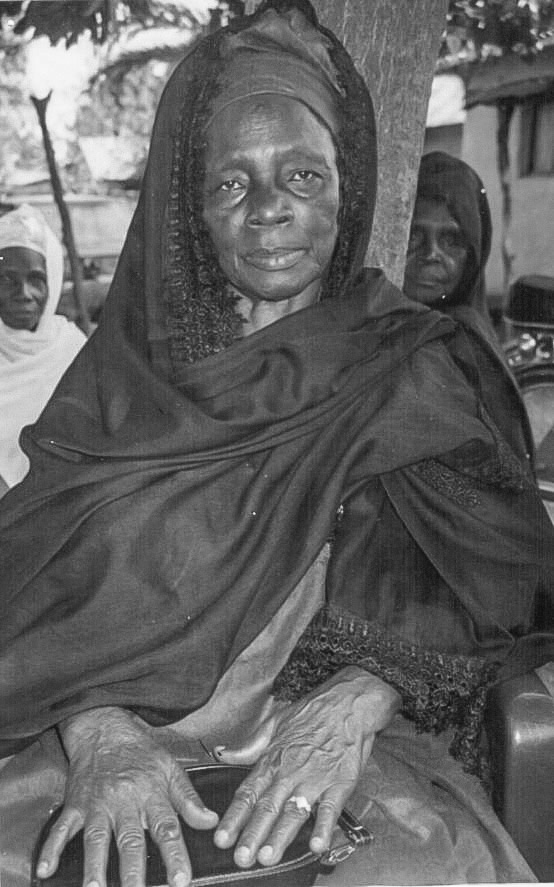 UUNGU is an ode to my most beautiful love story, the one I continue to live with my late grandmother. It is also my way of warding off the fate that took her away from me.
AM: What have you done with this sadness, how did you re-bounced? 
SB: I have always been passionate about fashion and entrepreneurship, I wanted to consolidate these years of study with a concrete experience in this field. And also to acquire knowledge for what was going to be my future professional project. I started to travel hunting knowhow and traditions. This is how I discovered a village of SAMBURU women in Kenya. These women are rejected by their community because they are supposedly carriers of evil. Because they have been widowed, because they have been sexually abused or because they refused to submit to the dictates of patriarchy. They meet in a village and form a whole system of functioning, without men. I was especially struck by their investment in the education and instruction of the children in their care, without great resources but with great dignity.
AM: This must have echoed strongly with your personal story. 
SB: Very much, without realizing it, I was holding the thread between my future professional project and my personal history. These women wore mosaic bead necklaces with so much pride, which for me, gave them a divine character. I asked the meaning of divinity in Swahili, I was told UUNGU. And I said to myself that they are not carriers of evil these ladies, they are rather divine. This is how I chose to call my brand a few years later:
UUNGU
AM: So UUNGU reflects not only your African origin but your passion for hand made luxury products with a powerful feminine pride. 
SB: In 2018, I chose to leave my job in order to devote myself to my professional project. I set myself the challenge of creating a brand that blends my passion, my origins and the values that are dear to me (fair trade and ecology). I begin to imagine and design the first UUNGU collection. I settled in Marseille and from time to time I isolated myself on the island of Frioule in order to work better. In order to bring an emotional dimension to each model I designed, I developed a concept around ancient African deities. Thus each piece bears the name of a goddess and is intimately linked to its symbol and its colour code.
AM: Many young talents have brilliant ideas and draw collections. How did you bring it to life? 
SB: I met Daniel Wathelet who is specialized in collective intelligence project coaching. He agreed to come on board, and has become my coach so far. He coordinated the construction of the structure of the UUNGU project. And when we reached the technical stage, he sent me to Martine Ernoux, formerly in charge of fair trade at OXFAM, with thirty years of experience in the field of fashion (she launched her own line of clothes with vegetable dyeing) She developed the technical and fair trade aspect of the UUNGU project. She is my main consultant. 
This step also validated, Martine Ernoux sent me to Bénédict Philippart-de-Foy. She is the director of CRÉAPME, a structure of accompaniment in activity creation and development, which is located in Liège. From January 2019, I started an intensive coaching session that lasted six months and financed in large part by the Walloon Region. I then moved to Liège to dedicate myself to this session. CRÉAPME helped me to go from a idea to a very successful project. At the end of it I found myself with with a team of professionals working on the UUNGU project, as part of an exchange of processes. Benoit Varlet, specialized in luxury leather goods, ensured the development of the prototypes and performs the quality control. Jeffrey Beckers, specialized in communication, was in charge of the visual and digital identity of the UUNGU project. 
AM: What about Kenya in all this?
SB: This first collection was inspired by the Masai people, so the next logical step was for me to work with artisans in Kenya. Once I was there, I went around the workshops and collectives. I asked them to reproduce a model so that I could decide what to do next. Among them, one strongly attracted my attention. Azu is a Kenyan lady who comes from a second generation of Indian immigrants. She offers a platform to young Kenyans to practice their art, in order to get them off the streets. Many young people who preserve the bead stringing technique passed down from generation to generation, meet there. They work according to their availability, paid by the piece and without contractual commitment. And when I asked her the reason for this choice, she answered that she feels Kenyan and that she just wants to give back to her country the chance it offered her.
Besides being marked by these values, I found their work serious and of good quality. So I naturally chose to collaborate with them for the continuation of this collection.
AM: This was in 2019 , little you knew in 2020 the art of bead threading would become a UNESCO world heritage.  
SB: Oh, that was the last thought on my mind,  2020 was a real struggle…We validated the project with many sustainability points. I wanted leather from pastoral breeding, and from a domestic use with vegetable tanning. And I committed myself to propose a remuneration above the above the hourly rate of the minimum wage in Kenya. In the months that followed, I returned to Kenya to follow the evolution of the product development in the workshop, until we reached the standards of the specifications and requirements of the product range sought. 
To finance the production we launch a campaign on the ulule platform: https://fr.ulule.com/soyez-divines-pour-lete-2020/. 3 days after the governmental measures for the health crisis were announced. Several people tried to persuade me to give up, under the pretext that the period was not favourable.  I chose to take the risk and go through with it. The first weeks were very difficult, but I managed to convince ulule to extend the campaign. And finally, on April 2020, UUNGU reached 104% of its announced goal. I collected the funds and started all the administrative procedures. The work was delayed by all the health restrictions and containment paralysis at the time. I delivered all the sandal orders in October 2020. And I organized a Pop-Store & Expo UUNGU to meet my first customers and thank them in person.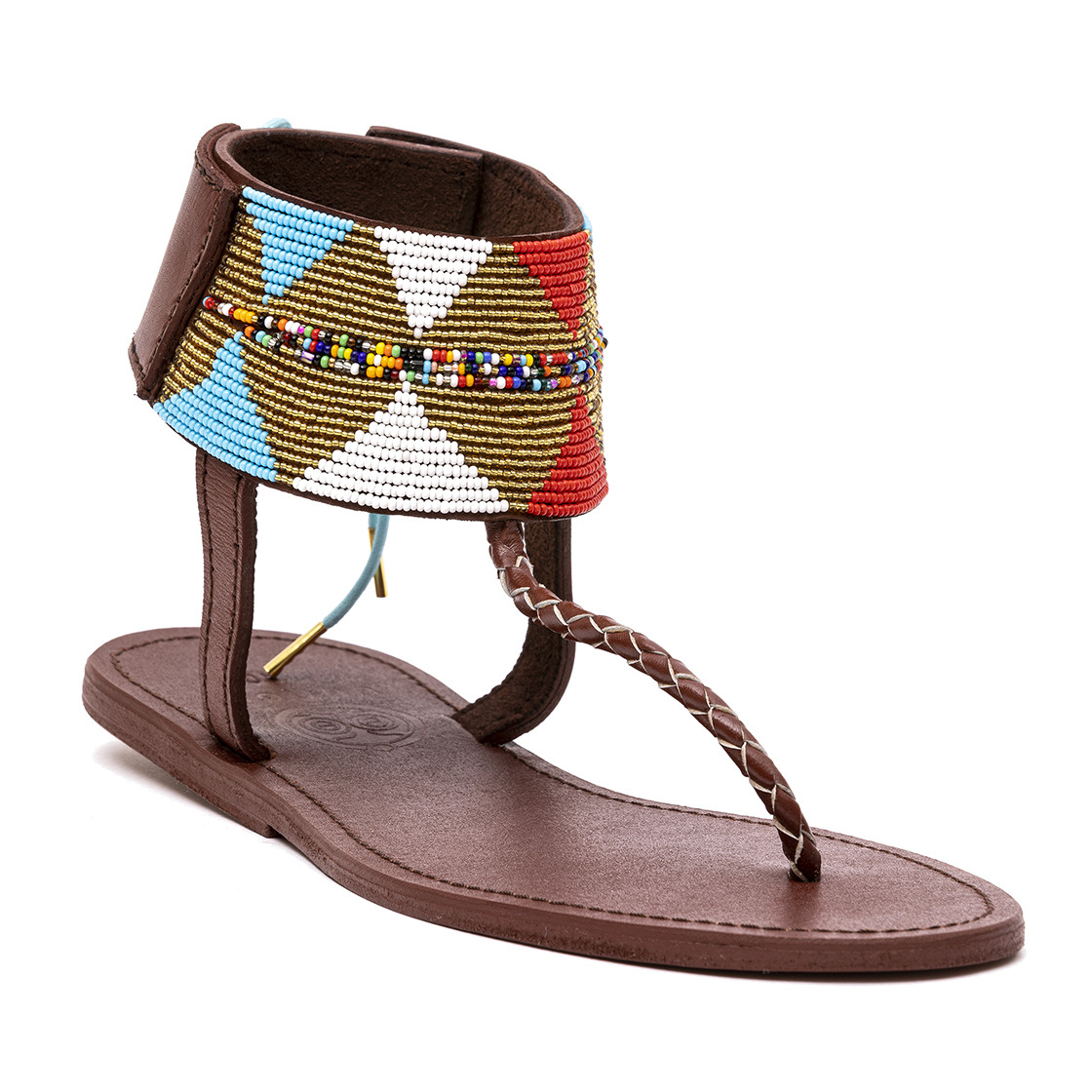 Since March 2021 you can order your sandals on www.uungu.com and you can find them in concept stores in Gstaat (Switzerland), Cephalonia (Greece), Liège (Belgium), Lahage (Luxembourg region), a pop up store in Marseille (France) and a concept store in Paris – 
VINCI AART, 88 Rue du Temple 75003
Since 2022 UUNGU entered the market place of AÉ Label https://labelaeparis.com   
Alexandra MAS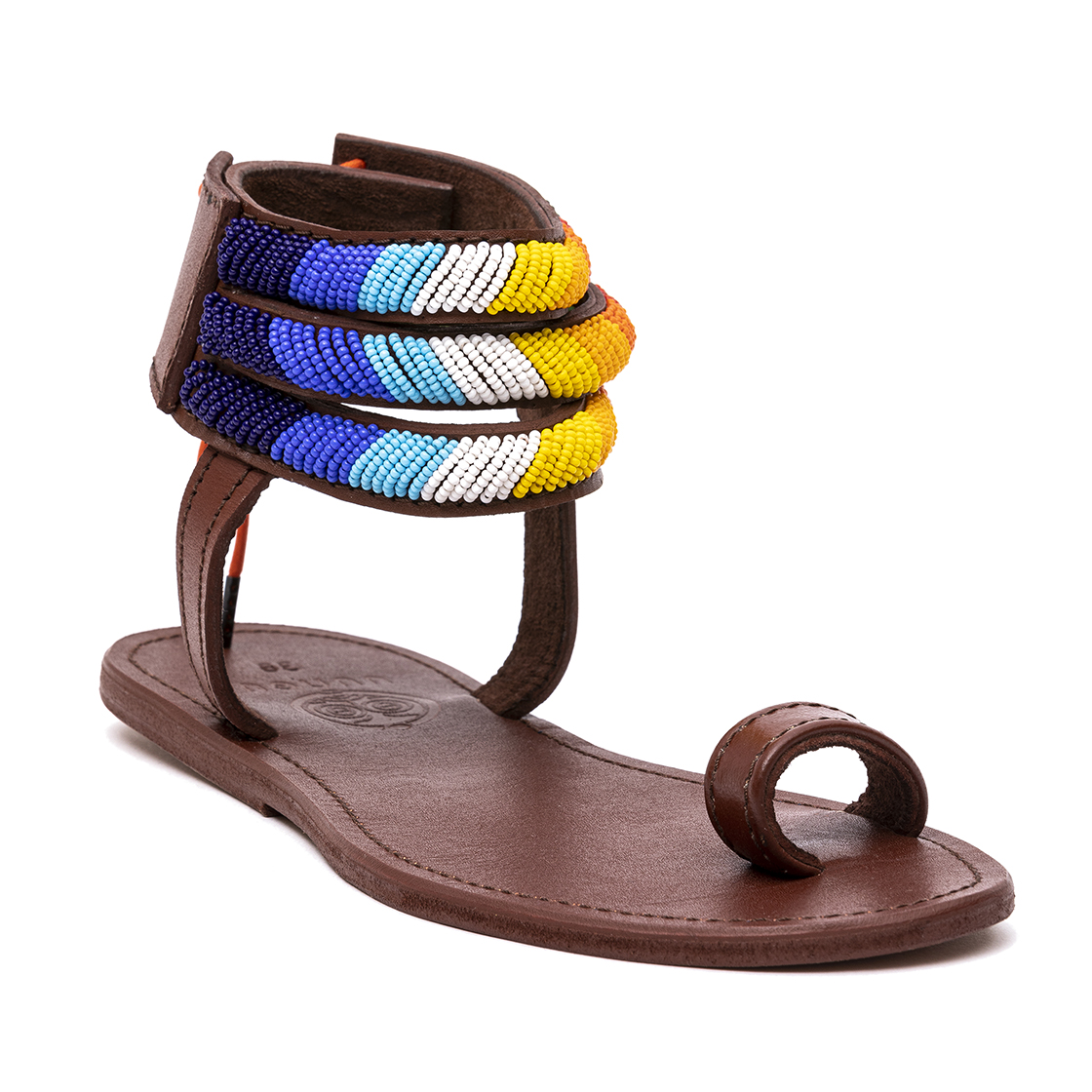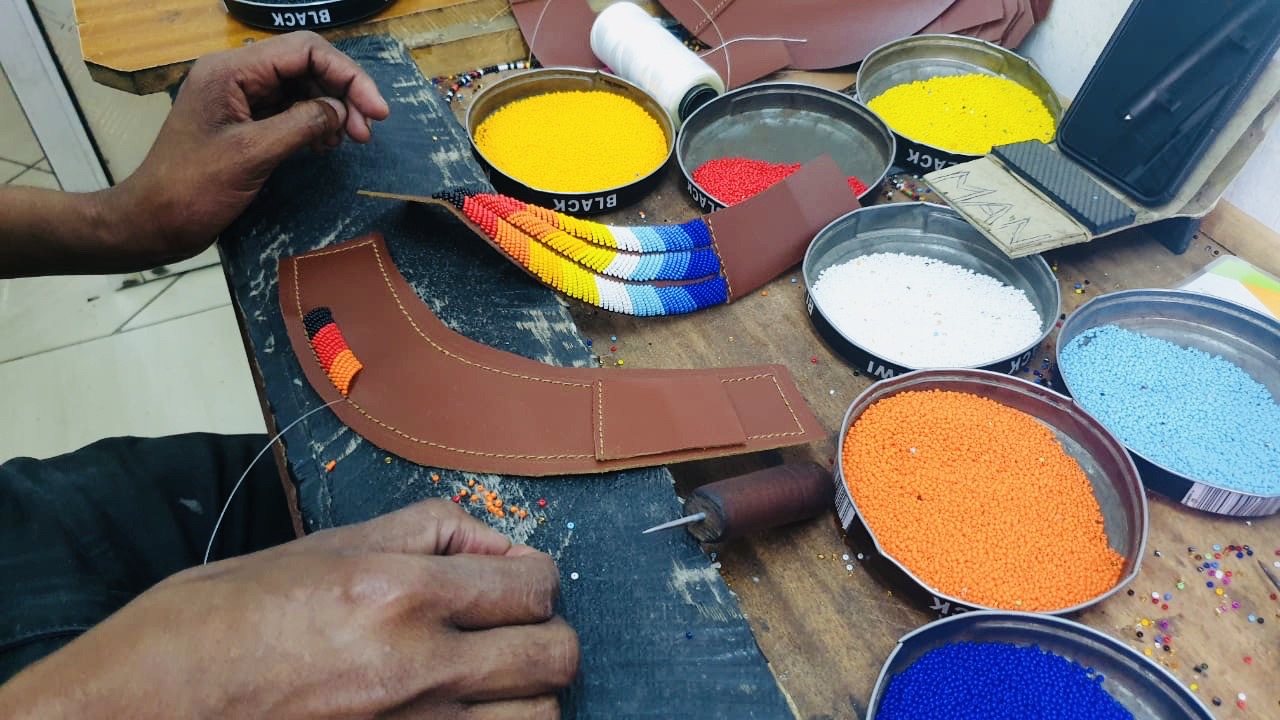 photography : Margaux Rodriguez
styling: Johanna Vikblom
beauty : Enrique Souza