Playful, subversive, linking to the entertainment industry, his work is a possible variation of pop culture, electronic rock'n'roll, underground and is close to the aesthetics of fashion.
G.WEN French artist, also a curator, has participated in numerous solo and group exhibitions, created an installation at the Palais de Tokyo entitled Monkey Night Club in 2005, orchestrated performances for Paris Dernière including an action at the EOF Gallery with Philippe Katerine. He commissioned the "Roxy Rocky" evenings at the Rex with the Palais de Tokyo team, and the "Roxy Rocky" exhibition in June 2012 at the ALB Gallery and in November 2013 the Āroup Show Helter Skelter at the Nivet-Carzon Gallery. He showed with Galerie Bertrand Grimont in Paris in May 2016 and for the first time in France the work of Canadian filmmaker and photographer Bruce LaBruce in a solo show. In 2016, he conducted interviews in briefs and heels for Technikart magazine and presented the artist Vincent Corpet in September 2017 and since 2015 he performs arty parties and mixes at Chacha, les Bains Paris, Montana, Silencio and since 2019 he is at Castel as a Night Shaker for the L.H.O.O.Q parties with the gallery Incognito Artclub 24/24h. He is also resident DJ for glitter disco sounds at Castel.
As a journalist, for The Edge Mag, G.Wen presents a cultural column around music, cinema, fashion and contemporary art; a focus on mythical places and Parisian nightlife as well as written portraits.
Kate Moss Bunnie • Technique Encre pure • 24 x 32 cm 2022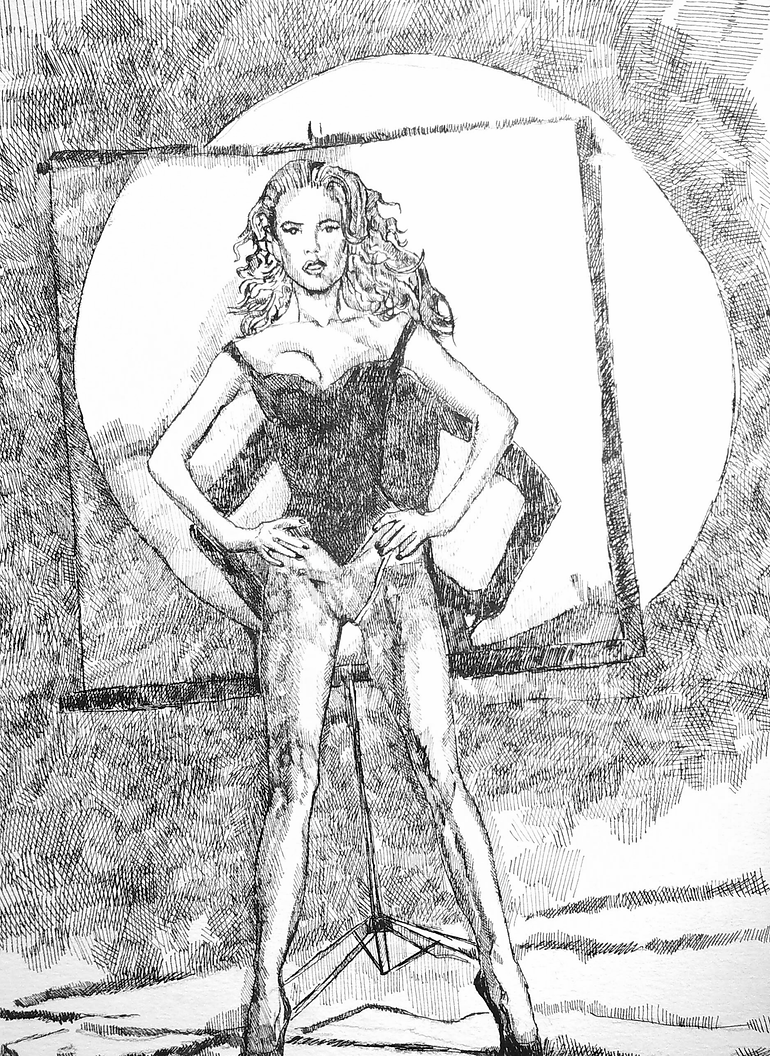 Nicole Kidman • Helmut Newton • Oeuvre unique sur papier • Technique Encre pure • 24 x 32 cm 2022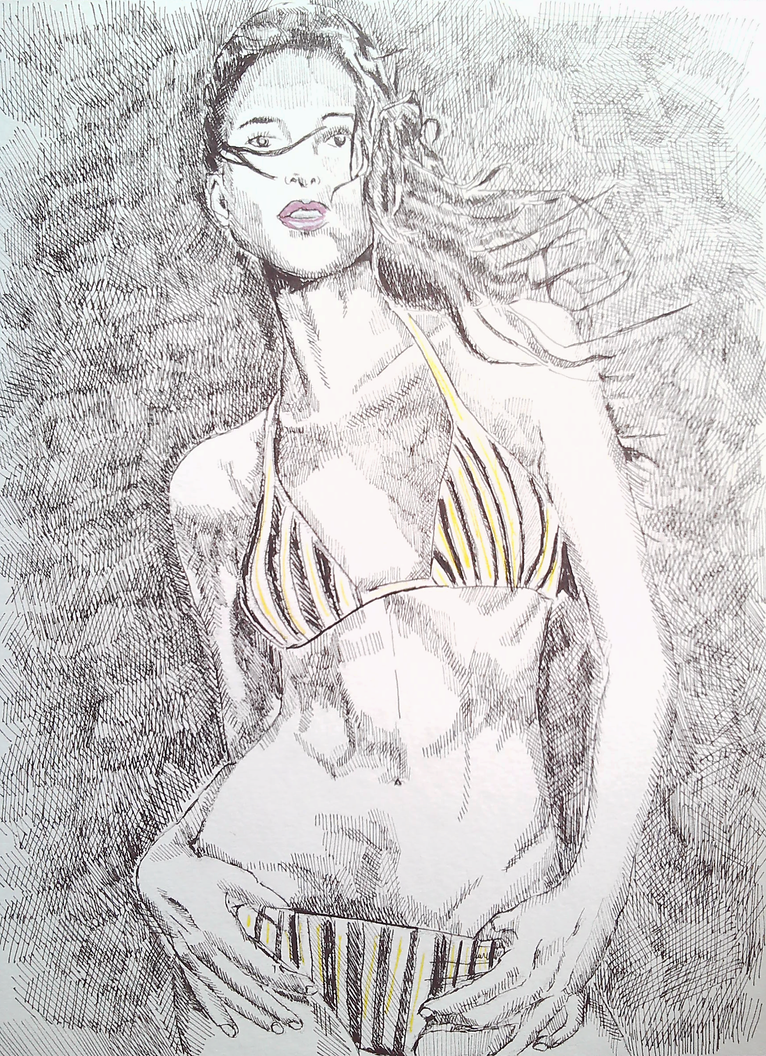 Hila Marin • Oeuvre unique sur papier • Technique Encre pure et Posca • 21 x 29,7 cm 2022
Vernissage & DJ set FETE DE LA MUSIQUE 2022
incognito artclub 24h/24
16 rue Guénégaud, Paris 6e
Tuesday, June 21, 2022
From 6 pm to 10 pm