COUTURE Autumn-Winter 2021-22
SEDUCTIVE, TEMPTRESS… SERENE SERENISSIMA
Don't forget your mask, please ! What could of been a funny rather kinky reminder has now become a basic medical precaution. No wander many turned their attention towards Venice, the millenary city, reminding us with its 1600 years celebration, she knew how to fight of pandemics and still celebrate life, folly and love with an addiction for luxury. Bearer of ancient artistry, La Serenissima has always been at the crossroads between Orient and Occident.
Somehow, we could always see Venice in Zuhair Murad designs, that flamboyance, the absolute femininity of his lines and the perfect glass beads embroideries his atelier is bringing to life each season. For this autumn-winter season he is creating opulent silk capes, assorted high boots, long gloves and vibrant bodices. The Murad woman is still powerful, modern and scandalously beautiful. Interlaced, renaissance lines with oriental caftans, Murano molten glass beads embroidered with the middle-eastern expertise to offer you iridescent patchworks, volumes and asymmetries.
Velvet, chiffon, taffeta, faille and metallic organza reinterpret timeless classics. Silver lurex brings a modern note to a magnetic theme. Asymmetrical necklines, puffed and cap sleeves, simply put, luxury.

Here the festive lavishness shall be manifest.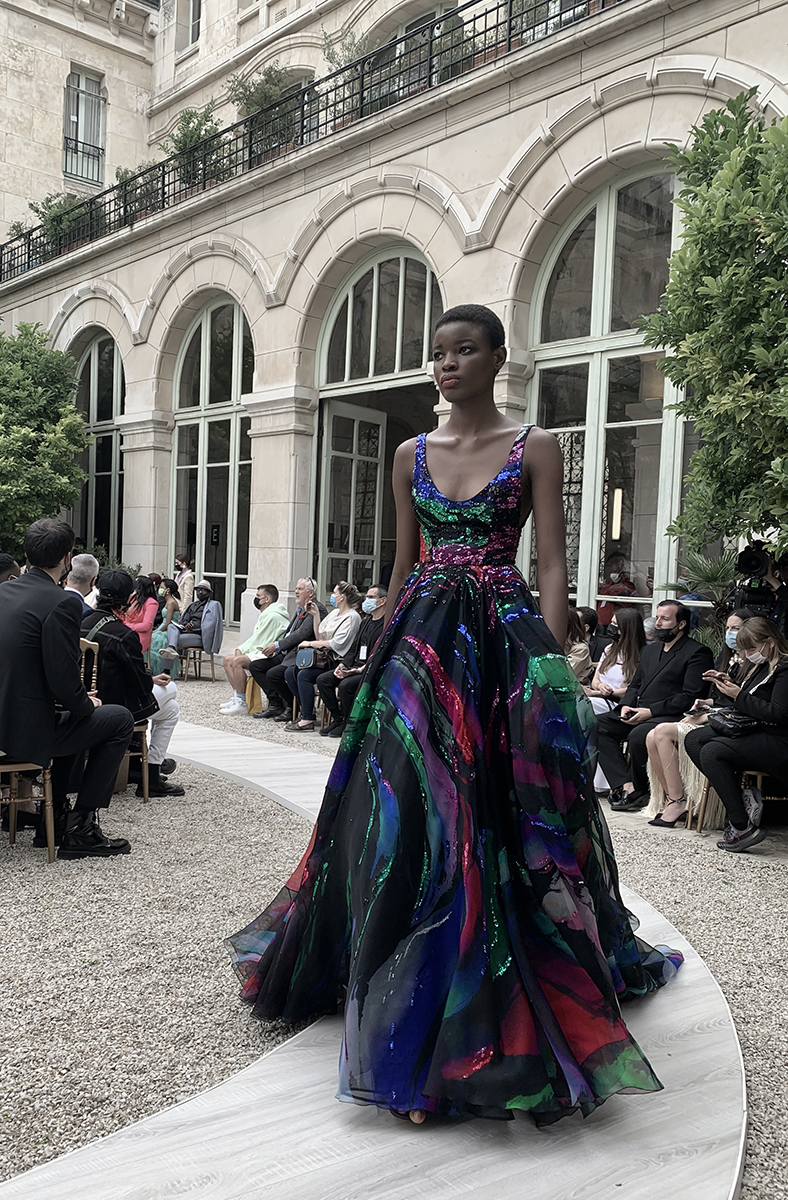 Refinement and know-how will endlessly remain, the ultimate bulwark against adversity.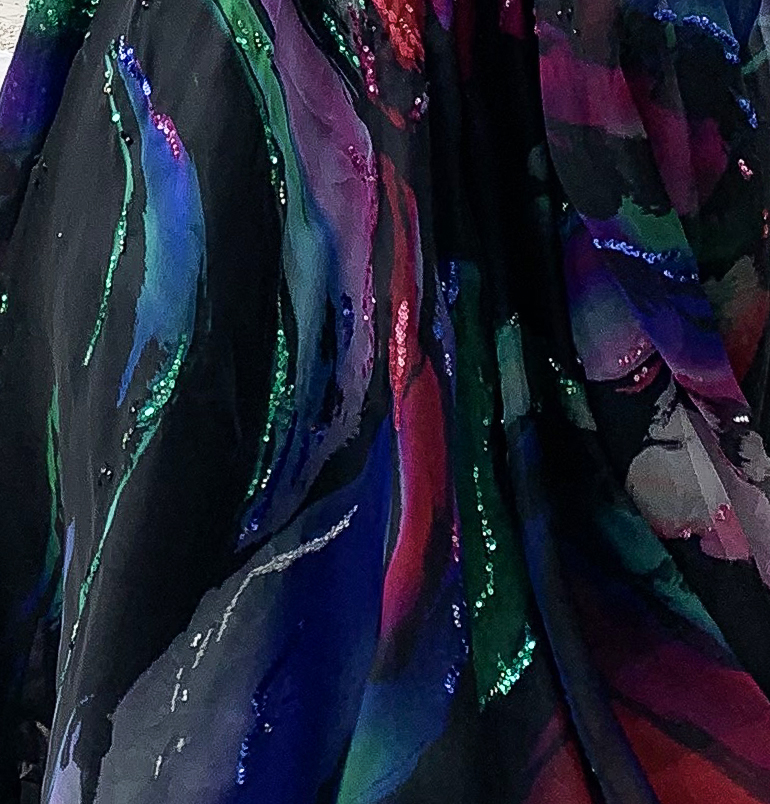 Hand painting and glass beads, detail
lower, runway images curtesy la Maison Zuhair Murad