Culture and Arts, Fashion and Design, the EDGE
After graduating Sociology, theses in "Communication and Mass Media" at the La Sapienza University of Rome, she completed her Master in Fashion Journalism at the Academy of Costume and Fashion and obtained a diploma in creative writing from Rai / Eri.
Enrolled in the register of professional journalists, she is currently teacher at the Academy of Costume and Fashion and at the IED Fashion, and collaborates with the newspaper Il Messaggero (MACRO).
She is Editor in Chief of the semi-annual Via Condotti Lifestyle, Montenapoleone Lifestyle, Capri and Porto Cervo independent magazines published by Mag Independent. She is web content creator for fashion, food and lifestyle themed storytelling. Curates the media contents of the portalitalybestplace.com/
From 2006 to 2013 she was co-author and programmer-director of the television program m.o.d.a (La7), also signing fashion and design specials for the RAI networks.
The desk in my old bedroom, carefully chosen already at the age of twelve, it has always been my refuge, pen and paper in hand, ready to write. Words, words, words entrusted to a sheet of paper, long before a computer screen. Travel stories, messy notes for a next destination to explore, thoughts, memories of a particular day. Writing fascinates me since school, like reading: from the classics to the monographs of great designers, to the magazines that opened the way for me to fashion writing. On the way to what has become my profession, I met those with passion and dedication, they have opened my eyes to other worlds: design, theatre, photography. Parallel worlds where curiosity runs free driven by the desire to know more and more, everywhere in the world in which this new digital adventure marks a new departure.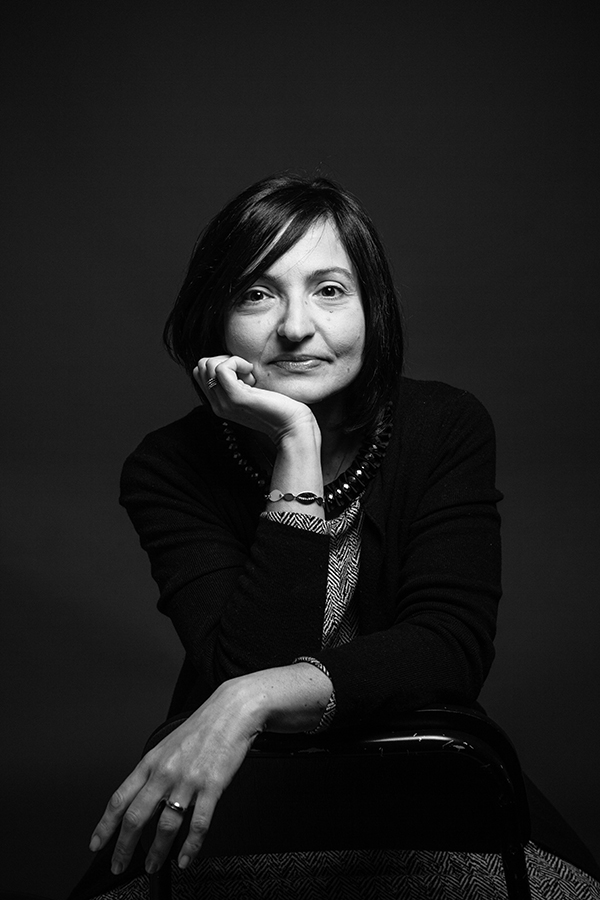 I'm always looking for the best words to make a story. I write about fashion, beauty, lifestyle. I ask questions, the answers are my interviews. I share my passion for writing with my students.