Roman by birth, thoughts wanderer, world wide curious, Cinzia made classical studies, and has a law degree. She has a crazy passion for news, and culture, fashion, design, books and architecture, the favourite themes to practice writing. Professional journalist for the video channel La7, formerly TMC she is Head of women's programs, author and host of M.O.D.A. magazine, on Saturday night on La7 for 20 years, without interruption. And for 10 years , at the helm of the six-monthly magazine, Book Moda Haute Couture. Today, ready for the new adventure together with an unbeatable team, with The Edge.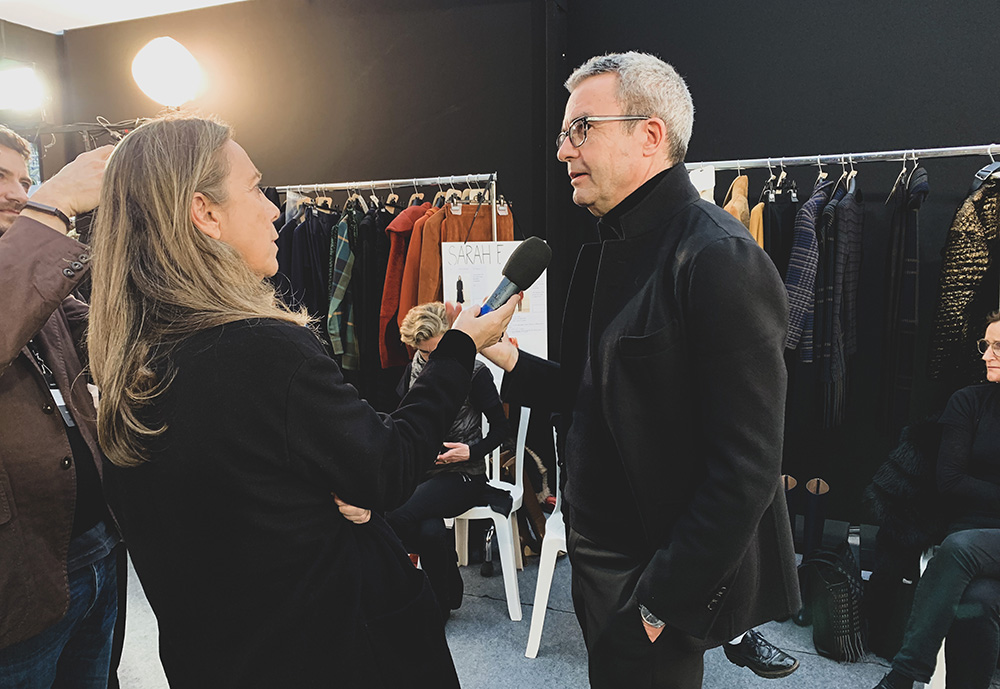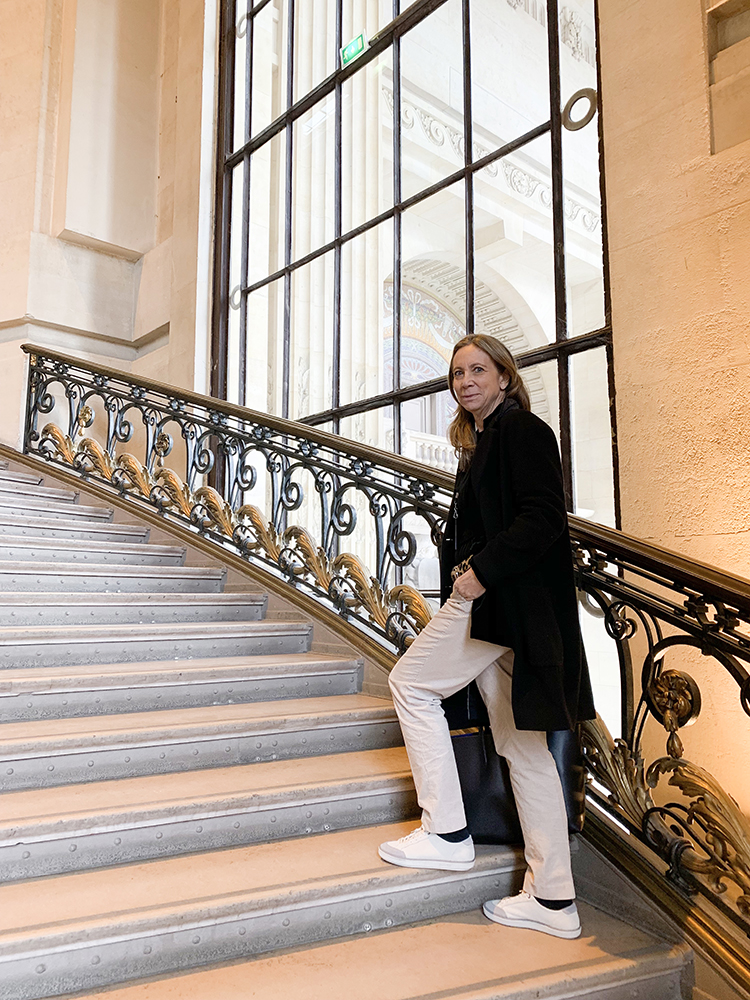 Cinzia interviewing mr. Albert Kriemler, Akris. 
Curious about stories, attentive listener, avid reader, fashion and lifestyle journalist, by choice. Sensitive to the "beautiful and well done" to be disclosed and shared always and in every way, convinced that a day without a smile is a day lost.
here with Thom Browne, from homonym brand.