For the occasion of the reopening of 30 Avenue Montaigne, the address chosen in 1946 by Christian Dior in Paris as the headquarters of his nascent fashion house, Pietro Beccari, president and CEO of Dior Couture, talks about how dreams are nurtured. He also elaborates on the turnover of one of the most loved and best-known luxury fashion houses in the world. 
Look… at a time when we are talking about avatars and Metaverse, I certainly don't oppose it, but at 30 Avenue Montaigne, we also wanted to be the anti-metaphysical verse, a place of experiences. Not a place of digital friends but of people who come here to touch, look and smell, even the dishes in our restaurant Monsieur Dior.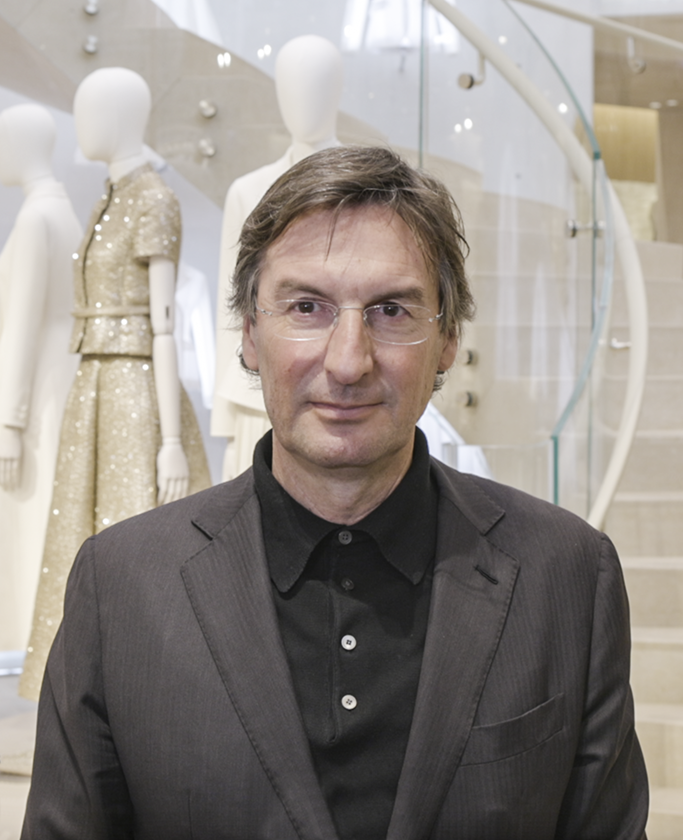 « WITH COURAGE AND STYLE, YOU ALWAYS WIN, EVEN IN THE MOST DIFFICULT TIMES » 
       At the base of that staircase, made famous by Christian Dior and catwalk shows that have gone down in the history of Paris and of the world, Pietro Beccari does not hide his satisfaction with the courageous challenge that has now been won. As a former sportsman (as a young Parma manager, he played in a Serie C football team with the dream of Serie A, ed.), Beccari has put himself on the line as the first person to relaunch Avenue Montaigne no. 30 and make the place that was once an atelier, a studio, a set, and an everything for Christian Dior,  into a real shared universe. It is a space where future and tradition can dialogue. The challenge was also taken up by Bernard Arnault, patron of LVMH, the luxury group that has Christian Dior as its flagship.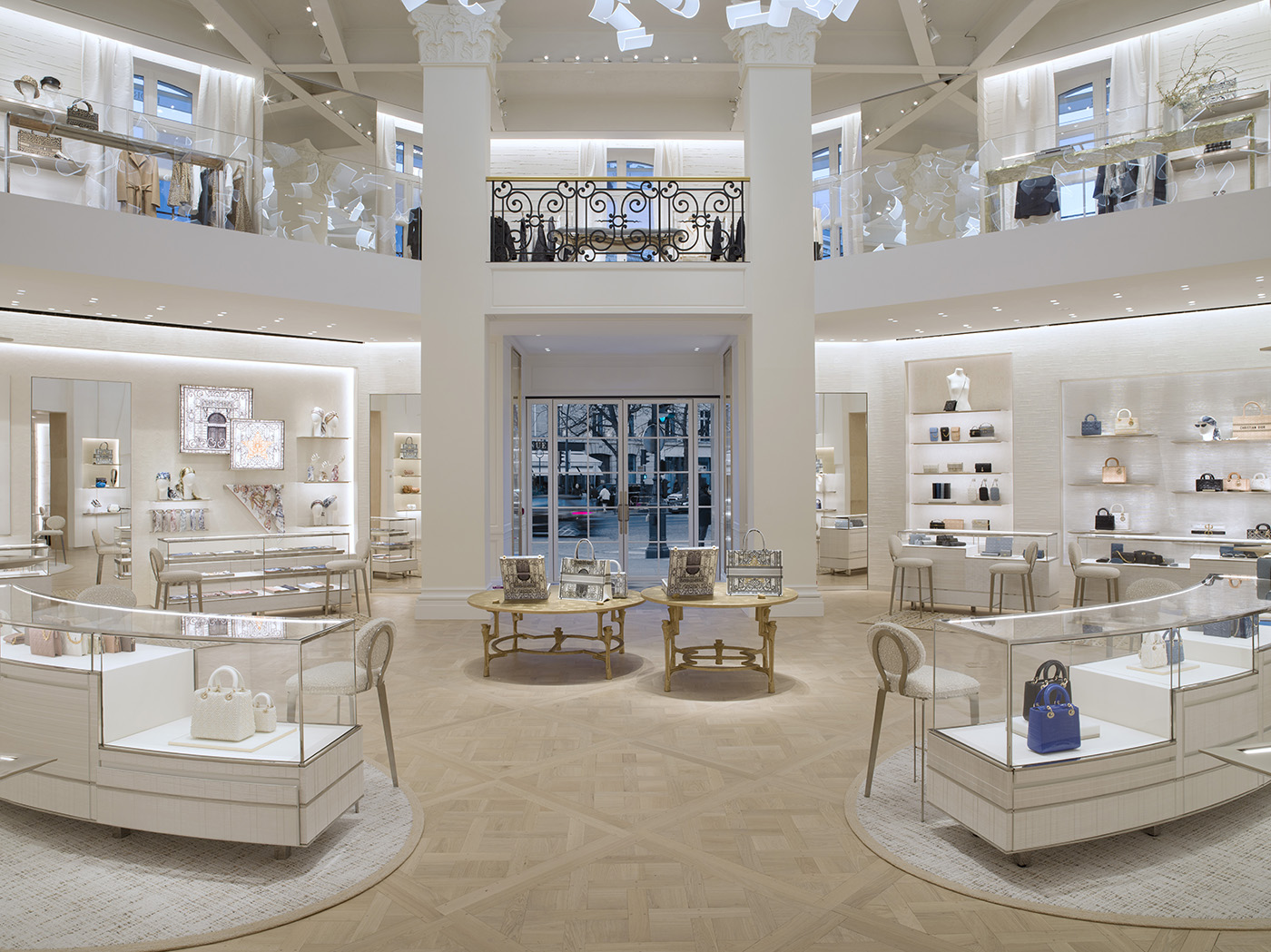 It was an important transition.  I asked myself what I could do as soon as I arrived at Dior, in May 2018, to give a clear signal of a new course after the successful 20-year season of Sidney Toledano, the administrator who preceded me," says Beccari. 'Starting again from that space where the story had begun seemed important and useful to me. Of course, the project wasn't easy with moving office employees. Monsieur Arnault looked at me confused at first but then he didn't say no!
Two years of work, involving over 50 companies, the project is more than a renovation. It's a new writing of the space, a ten thousand square meters playing field for architect Peter Marino. Together with Beccari, they gave new luster to luxury and a new home to the most loved French Maison in Europe, according to the British retailer Ebuyer. Above all, they created a new space where the dream can continue to be nurtured.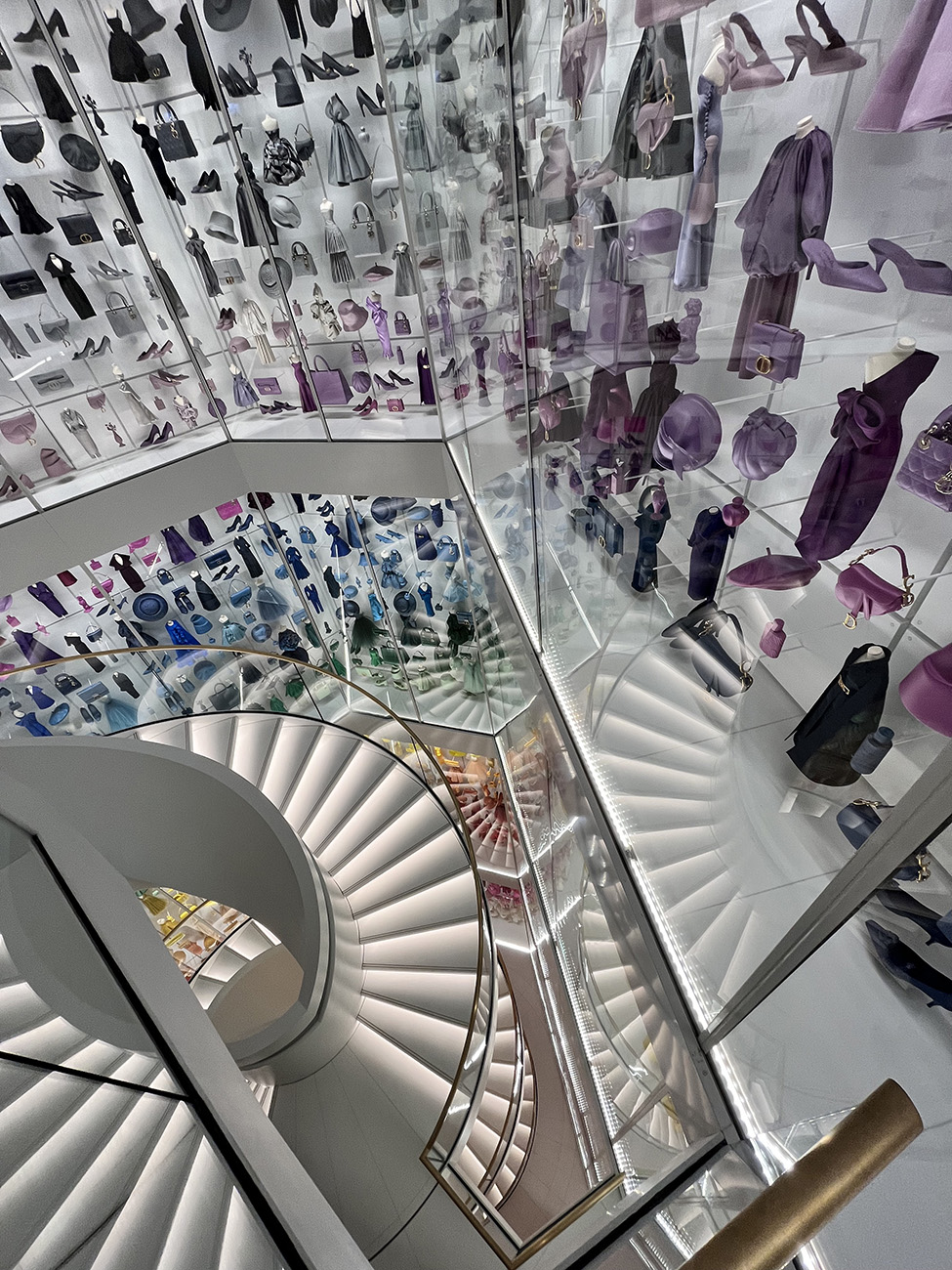 "You have to be brave. It's a way of doing, of thinking, of working that always pays in the end," says the CEO. "We continued to invest even during the pandemic and despite everything, we have more than doubled our revenues in these four years. I won't tell you the numbers, but just read the analysts' estimates," he admits, smiling with satisfaction. The estimates speak volumes. As can be seen from the figures released by the American investment bank Jefferies Group: the French company would have gone from less than EUR 3 billion in revenues at the end of 2017 to EUR 5.8 billion in 2021. It is assumed it will close the current year with 7 to 8 billion in revenues.
"Of course, the current situation is painful and confusing and the war is not helping… It is particularly difficult for those who do not sell primary goods, but, on the contrary, feed dreams and desires, and inspire them to continue to do their work well" admits Pietro Beccari. "Dramatic and powerful images are also what needs to be done to be able to concretely help those who are now most in need.  If indeed, cultivating beauty can serve, if not to save the world, at least to endure it in its less noble seasons. 30 Avenue Montaigne-Paris offers this: between works of art that mark the way and surprises in a varied itinerary of boutiques, restaurants, bars, and patisserie gardens designed by landscape architect Peter Wirtz in collaboration with architect Peter Marino. The atelier and gallery were transformed into a veritable museum by curator Nathalie Crinière. It even has a suite – just one – with an already very long waiting list, hoping to be able to live the dream of being the owner of such a special address for one day. "A lucky address," concludes Beccari.
""I believe that this Dior universe offers positive energy and optimism, just like Mr. Dior was. After the war, a war as terrible as the Second World War, he decided to build his dream out of these ruins, to stand up on his own, and to invest with courage and innovation. I think this is a bit of the way forward. We have nothing but the hope that no one can steal the dreams that we too are living here today."
by Cinzia MALVINI