The 75th edition of the Cannes Film Festival is now behind us and I thought it would be interesting to leave you with a few thoughts on the films that resonated with me:
Decision to Leave – It is always interesting to compare thoughts on the films as critics are so divided. For instance, a dear friend of mine absolutely hated Decision to Leave by Park Chan-Wook while other friends of mine found it to be one of their favourite films. Some compared the look of the film to In the Mood for Love, in fact it is a sexy, moody film that is beautifully shot with a femme fatale in a relationship with a handsome cop. The atmospheric film noir was a departure for Park Chan-Wook and he received the award for Best Director.
In a previous entry I already talked to you about the David Crononberg film that in the end got nothing even though it was the most talked about film.  And who will forget the tagline: "Surgery is the new Sex". Many critics did not agree at all with the awards nor with each other.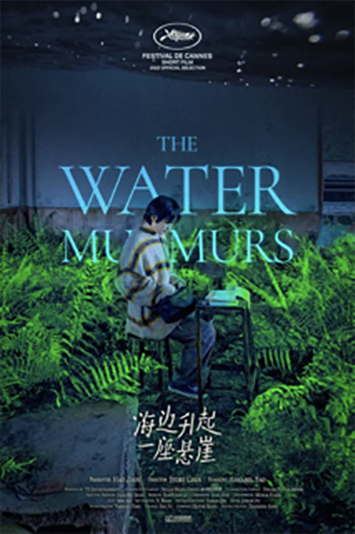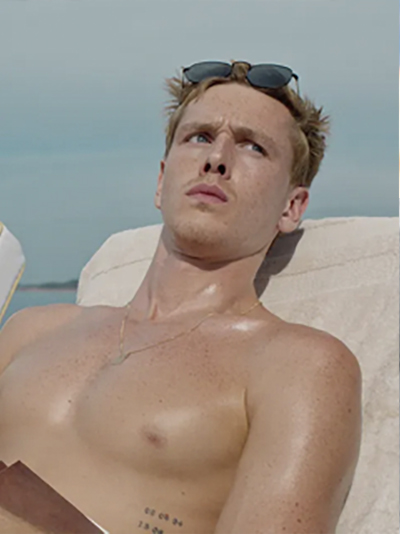 Triangle of Sadness was awarded the Palme d'Or for Ruben Östlund's film that had him spending six months on the edit of the vomit scene which went on much longer than one would ever imagine.  Prior to the public screening there was a bidding war for acquiring the film but distributors waited for the public screening to negotiate. The film is a class satire. It is a bit too long, hilarious, however even the critics that did not love the film could not keep themselves from laughing. The screenplay showed a skill in writing, conception, and execution. Streamers were not in the market for the bidding for Triangle of Sadness. It may not be considered high art but it is a crowd pleaser.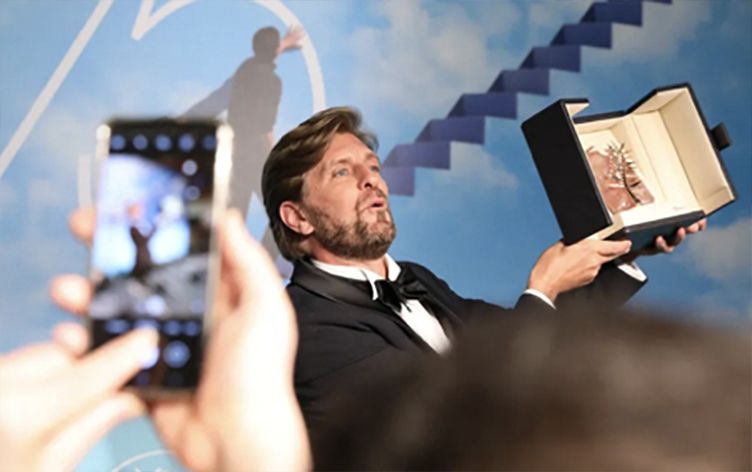 EO Jerzy Skolimowski's mysterious film was seen through the eyes of a donkey. In fact, there were several donkeys in different parts of the landscape and when the 84-year-old director received his award for one of the jury prizes he thanked each of the donkeys by name. The donkey meets good and bad people on his life's path and experiences joy and pain and luck and disaster and despair and bliss and all the while maintaining his innocence.
It was agreed that Skolimowski made one of the most refreshing films in the festival and had the feeling of let's just go for it of a newly graduated film student making their first film. EO received the Jury Prize.
Close by Lukas Dhont is a drama about two 13-year-old best friends and gets its title from the fact that at their school they get ridiculed for being too close. The film is about adolescent identity. It is about how feelings of love can affect a friendship and fear of one's own emotions can end in loss. Close shared the Grand Prize with Claire Denis' Stars at Noon. Some in the audience were not in agreement that Claire Denis' film should receive an award and booed. I understand that at screenings but think it is not correct at an award ceremony. The general opinion was that this was not one of Claire Denis best films.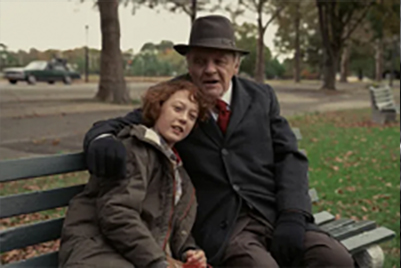 Showing Up by Kelly Reichardt did not receive any awards however it was a favourite of many of the critics. It was a not so disguised self-portrait of the director living among a community of artists in Portland. The main character makes small clay statues, has a tense life, and does not really relate to anyone. Nothing much happens in her life but there is a strong atmosphere. Some critics say that perhaps Cannes was not the appropriate festival platform for what is, in a way, a small film about the day-to-day realities of carrying out an artistic practice in America today. Also coming at the end of the festival did not do it any justice. The film essentially is about a beaten down artist.
After the pandemic Cannes Film Festival 75th edition was a return to life with full force. Stars parties and films lit up the Croissette.
There is much more to talk about but I'll leave you with these few short reviews and the Awards.
by Diane Pernet 
Palme d'Or: "Triangle of Sadness" by Ruben Östlund
Grand Prix: "Close" by Lukas Dhont and "Stars at Noon" by Claire Denis
Jury Prize: "Eo" and "Le Otto Montagne"
Best Actress: Zar Amir Ebrahimi, "Holy Spider"
Best Actor: Song Kang Ho, "Broker"
Best Director: Park Chan-wook, "Decision to Leave"
Best Screenplay: "Boy from Heaven"
Camera d'Or: "War Pony," directed by Gina Gammell and Riley Keough
Short Film Palme d'Or: "The Water Murmurs"