Ira Iceberg is the force behind the brand IA London. She founded her label in 2017 with the mission to experiment with both form and imagery. In her past she studied fine art and printmaking and previously worked as an artistic director in surface design and licensing. Her collections provide a sense of timelessness, authenticity and quality.  In the age of fast consumerism, IA London encourages consumers to « buy less ».
The following is a conversation we had the other day:
D.P.: Your collections have nothing to do with trends; therefore, they are timeless. How important is it to present a collection every season, and/or are you more interested in creating unique capsule collections for the retailer as you did with One Sixty Nine, and private orders?
I.I.: Storytelling is one of the defining features of IA LONDON's creative vision. Presenting new stories is essential to create continuity, like a history book. Fashion Week is an excellent occasion because of the audience it brings. IA London presentations are closer perhaps to performance art than a fashion show; they elicit a wide range of emotions. Showing every season allowed us quickly establish Brand's global reputation for artistic avantgarde vision. From the business perspective, private orders and customised capsule collections developed for a specific retailer are more beneficial.
D.P.: If the capsule collection that we are presenting here is exclusive to One Sixty Nine, if someone should want to purchase one of these pieces or develop something special for themselves with you, how feasible is that, and how would they go about it?
I.I.: IA London creative assets today include around 150 3D patterns and 200 prints – all originals that you can not find elsewhere.
This allows endless customisation opportunities to the consumer, also enabling exclusivity.
We can also produce an entirely new capsule in a reasonably short timeframe. One of my dreams is to design a collection for Dover Street Market, bringing the clothes and the total story across the stores.
We are open to retailers and private customers and happy to learn about their needs and propose creative solutions. My email is below..
D.P.: How did you establish the relationship with One Sixty Nine?
I.I. We met in Paris during the party in the showroom where I presented the collection. I heard two guys talking excitedly about my garments. Then Arsent (One Sixty Nine founder and buyer) wanted to place an order immediately. The space was full of music, drinks, and a fashion crowd, and I could not find order forms, so we ended up writing notes on the iPhone and taking pictures of the garments. It was a long list. Sourcing the materials and manufacturing locally in the U.K. allows fast deliveries. Arsent sold it out almost immediately and placed another order. We started to produce capsule collections during the pandemic – Fashion Poetry was the first, then the Black Flower. Now we are planning the third. I guess this is what makes Boutique One Sixty Nine successful – Arsent dares to trust his intuition and keeps the customers engaged by bringing them something « slightly different ».
(Instagram: @one_sixty_nine_)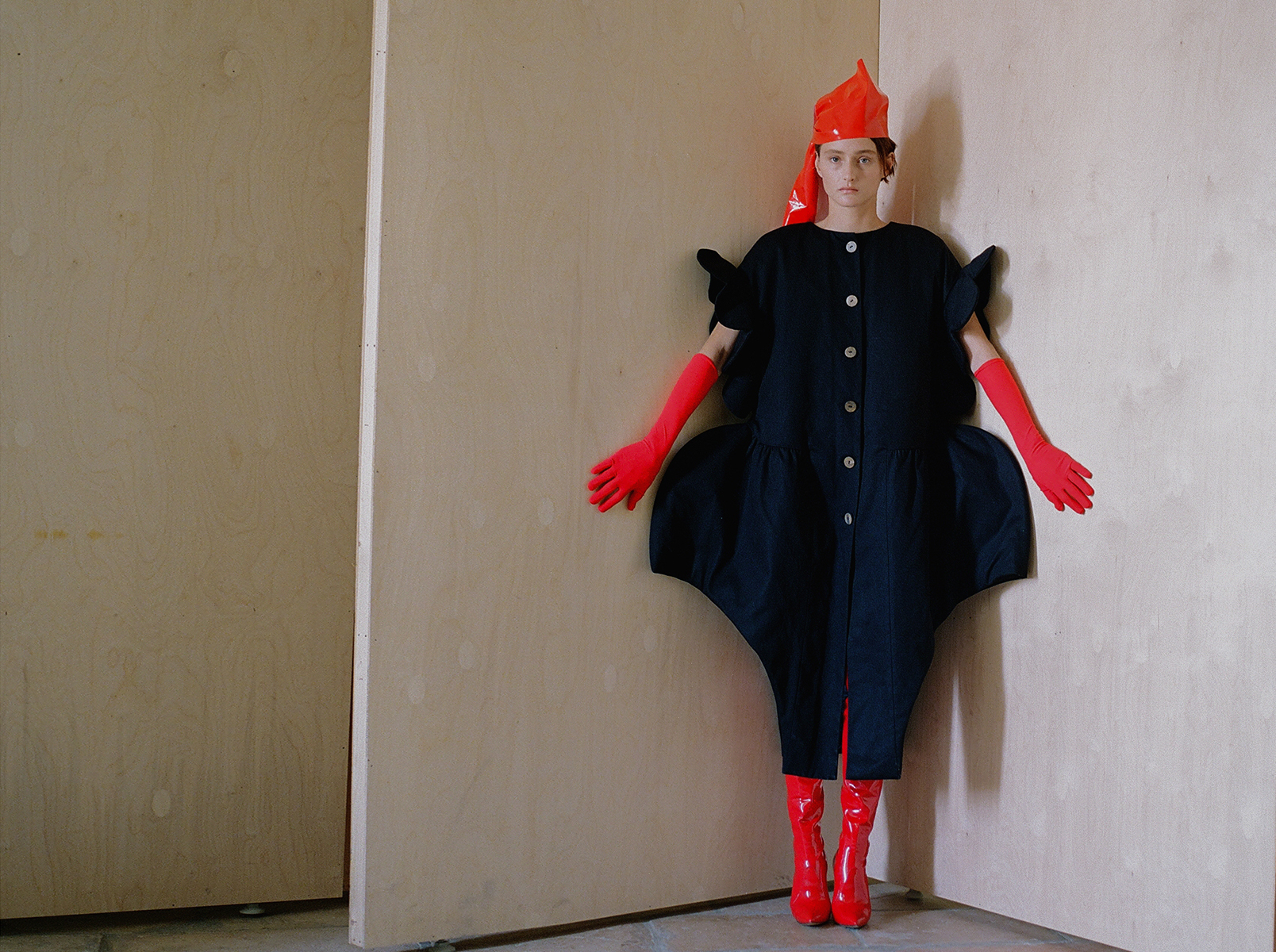 D.P.: Since your designs are quite architectural; it seems that the space between the body and the garment is of utmost importance. How do you define that and like many Japanese designers, the garment is less about the body and more about the 'armour' you place on the body.
I.I.: It is about transforming emptiness into power. I do not see the body and the garment as separate units but parts of one that eventually will be assembled, including the emptiness in- between, to create a stronger figure.
D.P.: You approach the garment like a blank canvas on which you create beautiful, timeless stories so that the wearer is a walking piece of art. Would you define it that way? One feels that, especially with the Fashion Poetry collection.
I.I.: Today I asked our customer, who recently ordered a long deconstructed custom-made jacket, how wearing it makes her feel? Her answer was, « I feel AMAZING in it, like walking art ». I guess it is less important how I define it. What is important is how my garments make people feel and how long this feeling lasts. The beginning of the Brand was like a Flemish Still-life: everything was printed to the maximum. Today we also offer a choice of every garment in solid colour – black, red, grey.
D.P. Is the Japanese market a good one for you?
I.I. Yes. IA London can bring added value to the Japanese market, and I look forward to introducing the Brand to Japanese consumers very soon.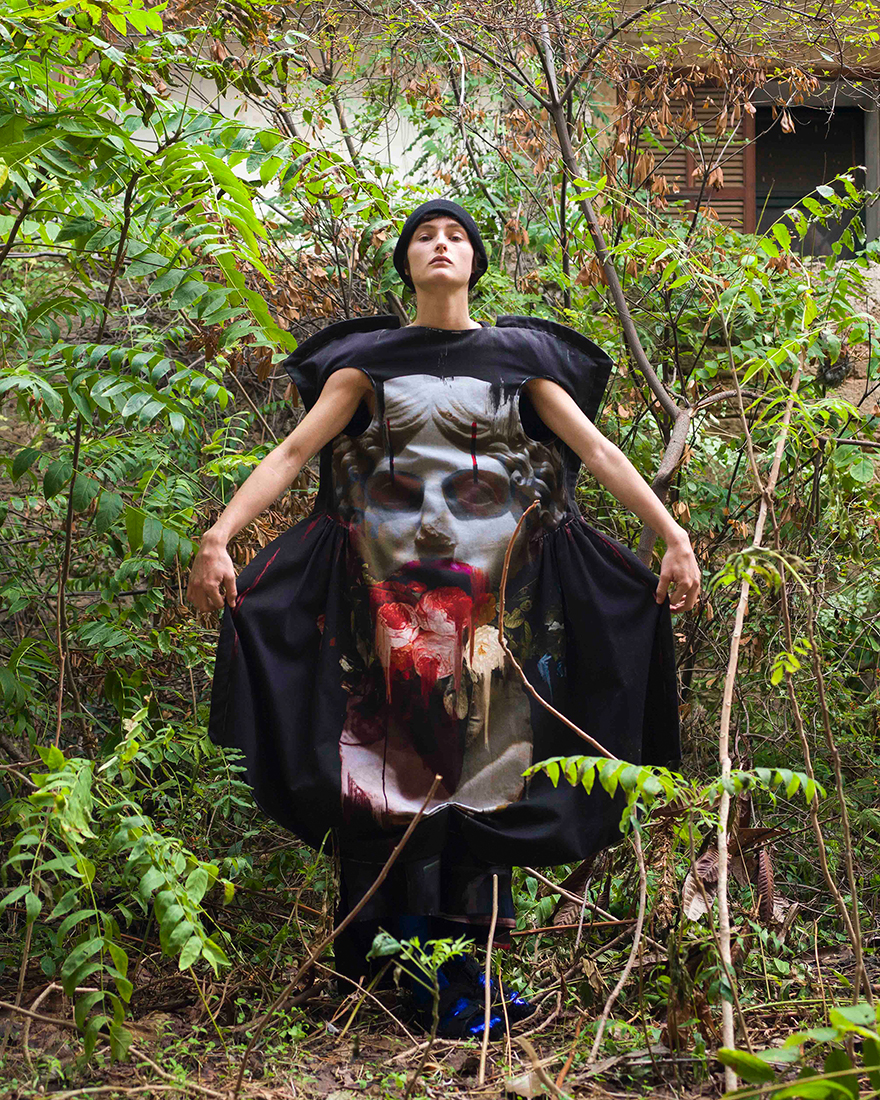 D.P.: In the Black Flower capsule collection, the volumes are extremely exaggerated, I take it that it is one size fits all? Do you find that your clients, in general, need to be quite tall to carry these silhouettes? Your photos are shown on young, tall, thin models – how different or similar is that to the clients that actually buy the clothes?
I.I.: The garments are available in two sizes: S/M and M/L. They are designed to re-shape: woven fabrics, quilted lining, and many clothes have an inner structure. I do not think there is a set of physical parameters that identify our clients – they can be of any age, gender and most of the body sizes and shapes. During the pandemic, we also introduced a new service for private customers. Based on our guidance, they take their body measurements, and a made-to-order piece is produced and shipped to their home without physical contact.
D.P.: Very few of the pieces connect with the body, what is your philosophy behind that?
I.I.: My background is in art, which allows a perspective of the outsider. I never formally studied fashion design and acquired relevant skills through self-education. Guess it makes me less restricted in the view of the body, clothes, and the relationship between them, and I intend to experiment.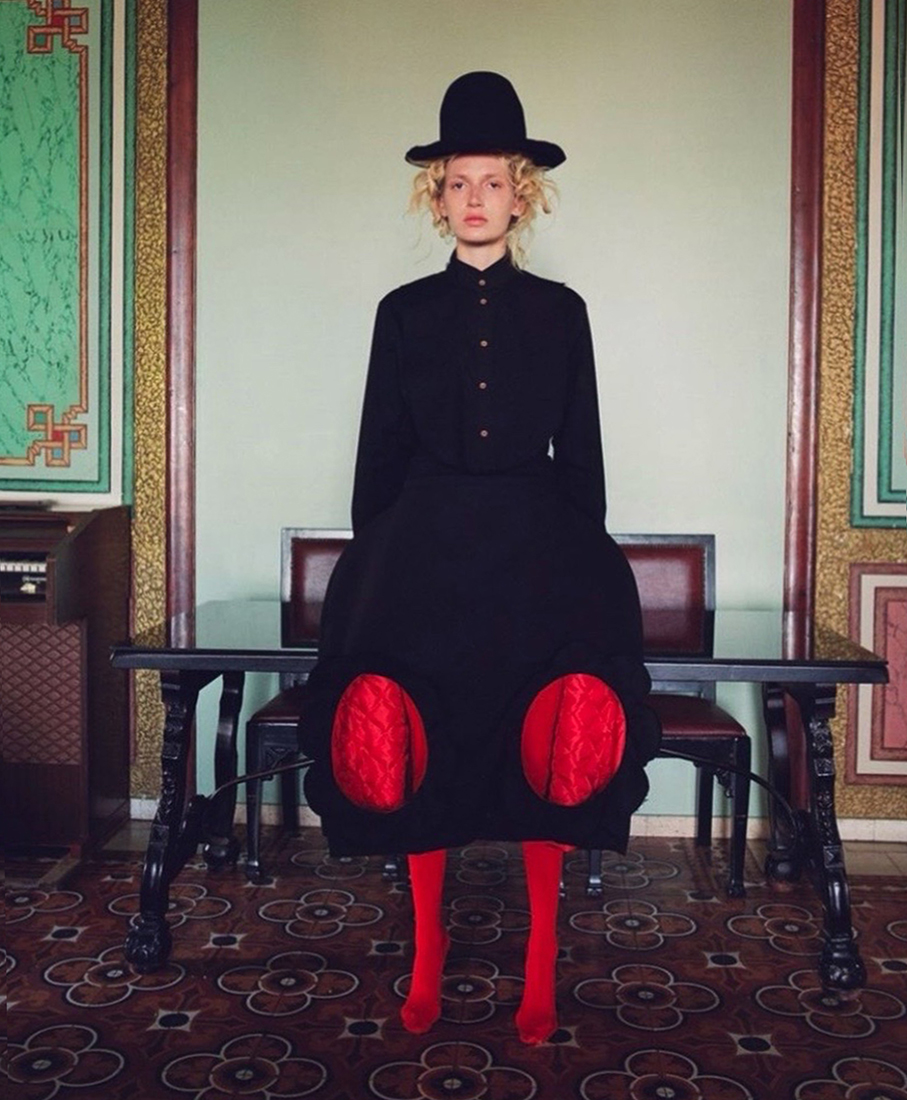 D.P.: Can you reveal the theme of your upcoming collection?
I.I.: The upcoming collection is influenced by Kintsugi, the Japanese art of repairing broken pottery by mending the areas of breakage with lacquer dusted with powdered gold. As a philosophy, Kintsugi canonises the beauty of imperfection and makes no attempt to hide the damage, treating breakage and repair as part of the history of an object. I think that after the last two years, we all feel a little broken, and it is ok.
D.P.: You propose 'tailored sponsorship opportunities' can you discuss that further?
I.I.: IA London is an emerging brand navigating the turbulent waters of the Pandemic environment.
The generosity and commitment of our sponsors are more vital than ever. Their investment will go directly into new samples development, physical runway show/campaign production. It will ensure equitable wages for the many creative people involved in the production. To our sponsors, in addition to satisfaction from supporting emerging creative talent, we offer benefits that include PR, exposure, and even design collaboration in some cases. Please get in touch to discuss further.
D.P.: Do you also offer a service of perhaps working with existing garments and painting on them to make them into something new and unique?
I.I.: Yes, it is possible, especially regarding private orders and red carpet statement pieces. Brands collaboration is another route. I would be especially interested in collaborating with Demna Gvasalia and designing prints for now-printless Balenciaga.
by Diane Pernet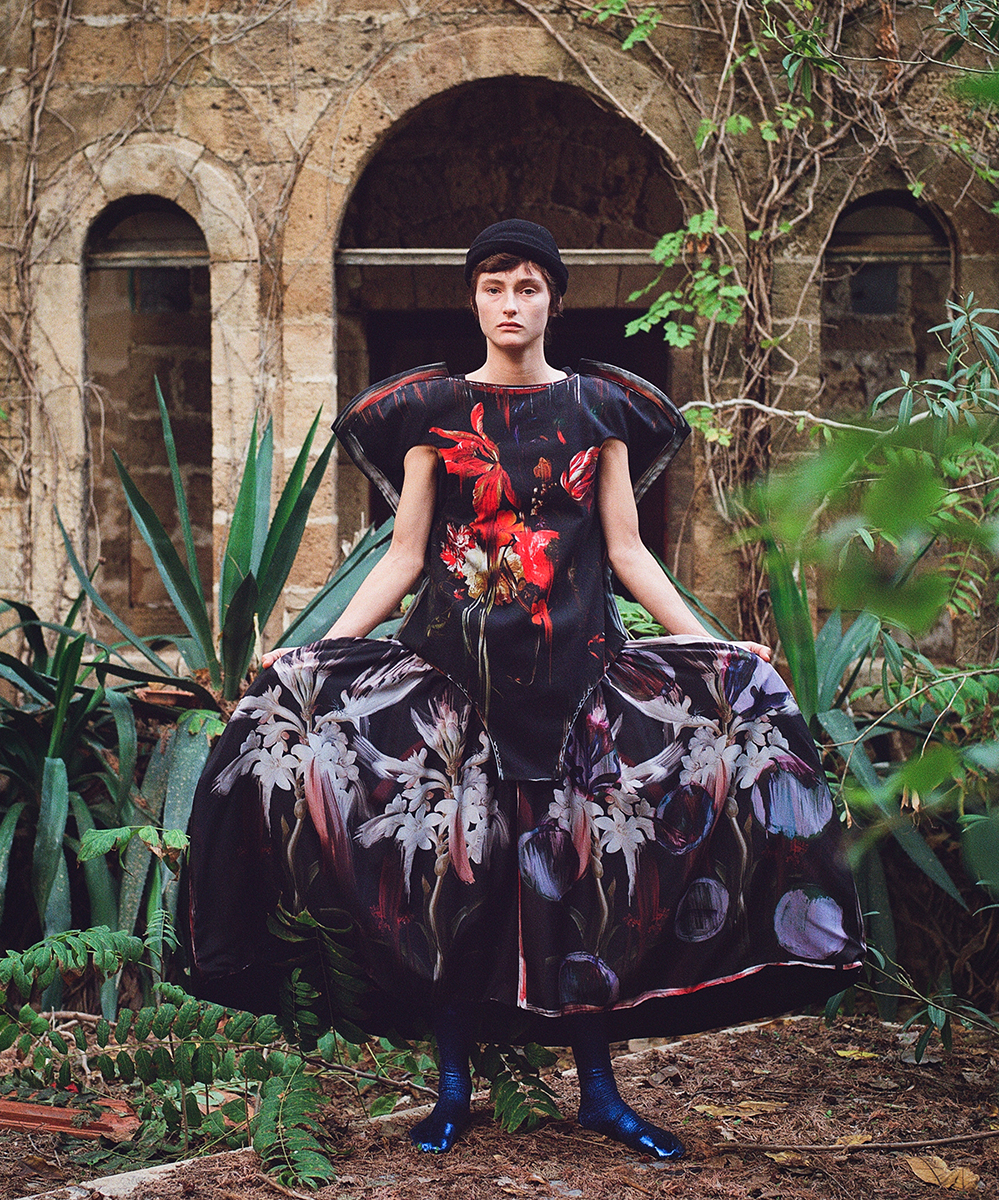 Email ira@ialondon.com Web www.IALondon.com Instagram @ia_london
Images: courtesy of Boutique One Sixty Nine @one_sixty_nine_ 
Photographer: Michal Chelbin
Art Direction and Production Arsent
Styling: Haya Vider @hayavider
Model: Litay Marcus