A voyage into the pre-war period in the 1930s – Erdem Men's Collection for Fall Winter 2022
Photography: Sarah Piantadosi
Grooming: Takuya Uchiyama
Two 20th century female photographers: Madame d'Ora and Madame Yevonde form the impulse behind Erdem's collection. Madame d'Ora was Dora Kallmus, a Viennese, self-taught portrait photographer, who counted Picasso and Josephine Baker as subjects and friends. Madame Yevonde was Yevonde Middleton, a London-based portraitist and still-life photographer who pioneered the use of colour in photography.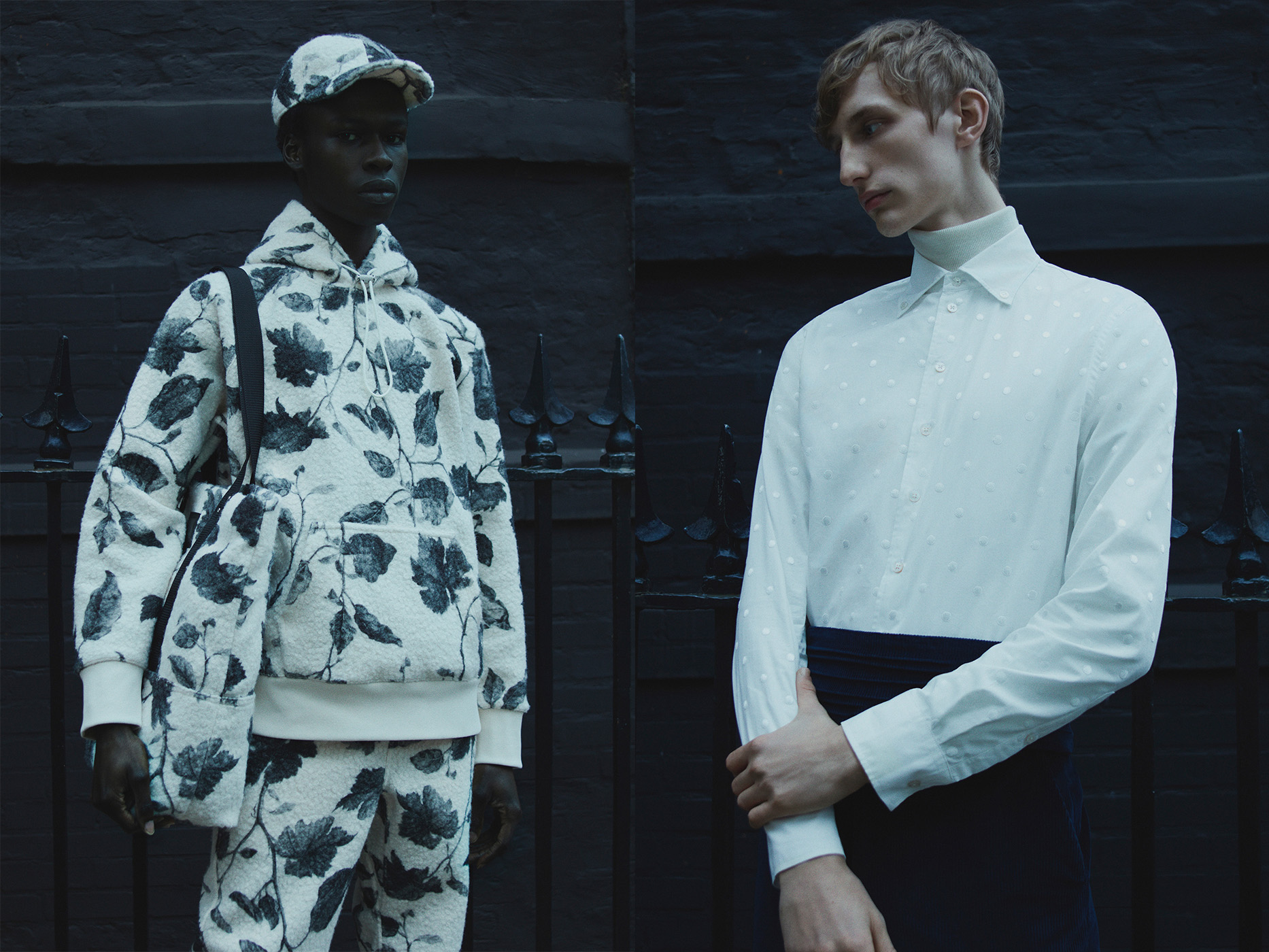 In some instances the collection shows a direct reference to pieces in d'Ora's portraits: wide, peaked lapel suits and boucle overcoats, shirts with polka dot motifs and oversized stripes. Yevonde's influence comes in the saturated block colours, murky yellows and mustards, vivid peacock blue and neon russets and browns with a monochrome geranium leaf motif.
Looks go from an olive leather bomber jacket to a floral printed pyjama suit, comfortable, practical and special.
Diane Pernet